'Love & Hip Hop': Has Karlie Redd Forgiven Sierra Gates?
Love & Hip Hop fans were in shock last season when a fight started between Karlie Redd and Sierra Gates. With Gates recently speaking about how she takes responsibility for things going left, does Redd feel any different?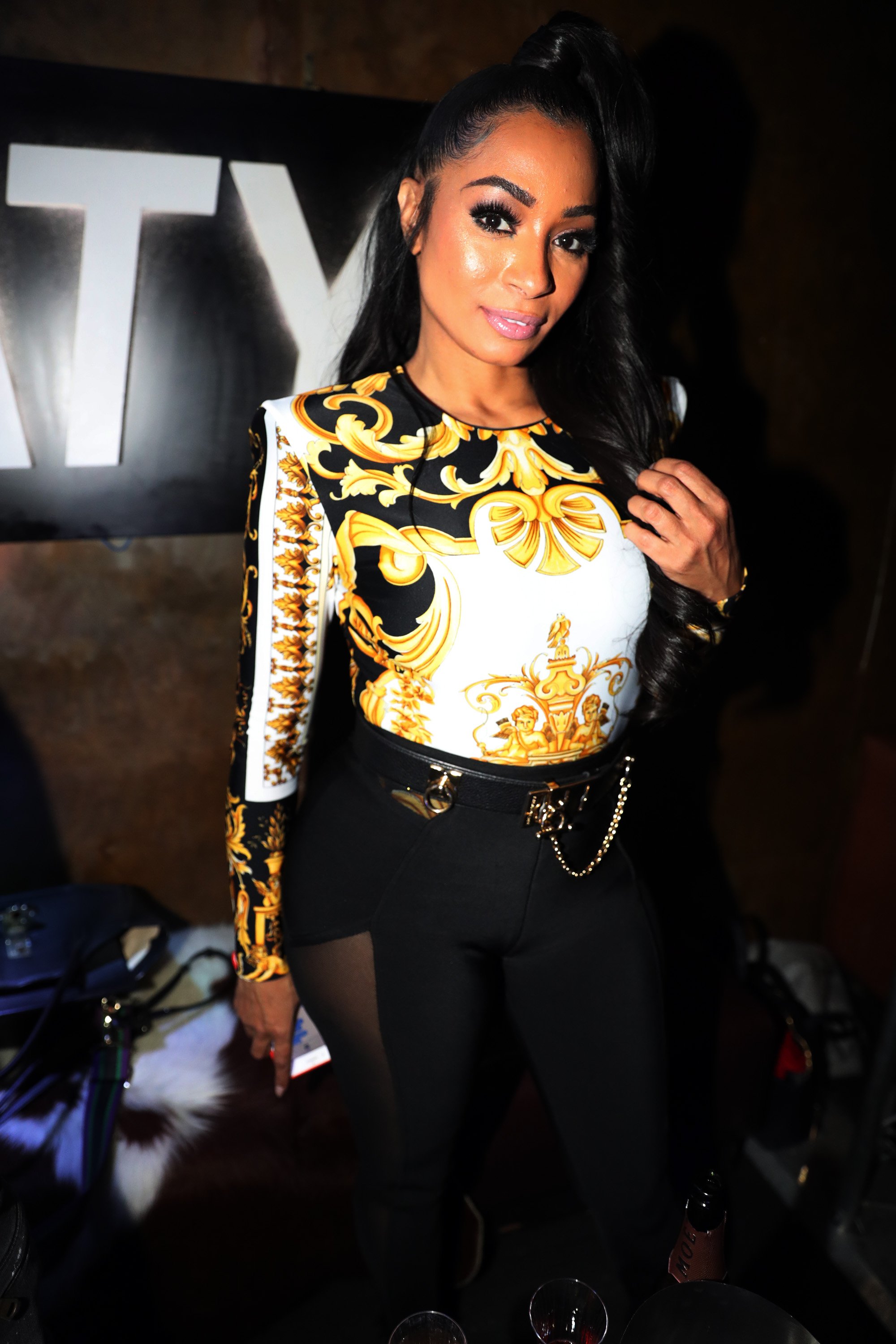 Karlie Redd and Sierra Gates fell out last season of 'Love & Hip Hop'
On Love & Hip Hop last year Gates and Redd were on bad terms. It all began when Redd didn't. show up to Gates' court appearance where she may have been called. As shown during the season, Gates had legal issues stemming from being accused of attacking a pregnant woman who has another child by her ex, Shooter.
Redd had agreed to testify on Gates' behalf, but she got stuck in traffic on the way to court. Gates also gave her the wrong courtroom number. Gates was extremely upset that Redd could not make it, even though the court appearance was postponed. She was so angry ith Redd she tried to attack Redd the next time she saw her, which when was at an event. During the altercation, Gates' other friends tried to jump in and get hits as well.
Gates attempted to apologize when a group of women from the cast went to church together She told Redd that she regretted her actions. Though Redd said she technically forgives her, she believes that their trust is broken. They left from this moment hoping things would get better.
How Karlie Redd feels about the Sierra Gates situation now
In an interview with Madame Noire, the publication brought up another interview that they had with Gates in which the altercation was discussed. Gates told them that regretted being the aggressor and hoped that one day things could go back to the way they used to be.
"Thank goodness for me I have a forgiving soul," Redd said in reference to Gates' remarks. "I feel like I can't keep walking around with this hate in my system. I gotta let it out and let it go. I just wish that that didn't happen so that we could still be who we are. Deep down inside, we miss each other. We miss the friendship part of it. But because that happened, I don't know if I can trust being around her."
Redd that she wants them to get to a better place, but it is too early to get back to that point at this moment.
"I want to be around her but I'm like, a part of me is like, can you trust it?" she continued. "Will she get drunk, we turn up, and then something happens? I don't know if I can trust her. Do I miss what we had? Absolutely. And I wish it never happened. How do you get over that? How do you get over when a friend just totally disrespects you?
Both Gates are expected to return for the new season of Love & Hip Hop: Atlanta. The most recent season of the show ended early due to production restrictions because of the coronavirus (COVID-19) pandemic. No word on when the new season will air this year.