'Love & Hip Hop': Here's How Former Star Nia Riley Is Related to Teddy Riley
A lot of stars in the Love & Hip Hop franchise belong to famous families. For Nia Riley, who appeared in the first four seasons of Love & Hip Hop: Hollywood, she is related to an iconic music producer who is trending on Twitter for their technical difficulties.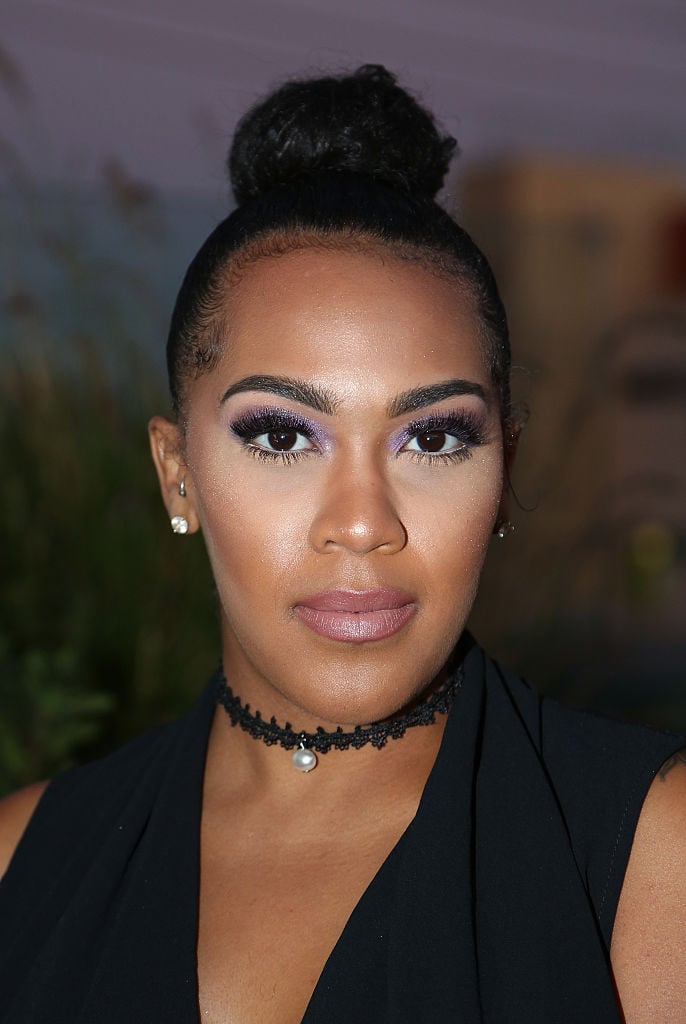 Nia Riley on 'Love & Hip Hop'
Riley was one of the original cast members of Love & Hip Hop: Hollywood. Though she was never a main cast member, she appeared in a supporting capacity for the first four seasons of the show.
Prior to getting on the show, she was primarily known as a model, socialite and relative of Teddy Riley. She was also known for her relationship with rapper Soulja Boy, as they had been together on-and-off since the mid-2000s.
Soulja Boy was actually a main cast member on the first two seasons of the show and the first couple of episodes of the third season. In their first season of the show, Riley's storylines involved mostly about relationship woes with Soulja Boy and his infidelity. She also had a miscarriage which was documented on the series. In the second season, Soulja Boy cheated on Riley with her friend Nastassia "Nas" Smith, and the two entered a violent feud.
They broke up during season three although it was not showcased on screen. She didn't have any major storylines in seasons three or four and only had one green screen confessional in the later season. She hasn't appeared in the season in a major or supporting role sense, though she did attend Apryl Jones and Lil Fizz's housewarming in a season 6 episode.
Last year, Soulja Boy and Riley also appeared on an WE tv's Marriage Boot Camp: Hip Hop Edition.
The reality star is a close relative of Teddy Riley
Legendary music producer, Teddy Riley, has been making headlines for a failed attempted at an Instagram live producer battle with Babyface during coronavirus (COVID-19) quarantining.
Nia Riley is the daughter of Teddy Riley and is one of his several children. Teddy even appeared on an episode of Love & Hip Hop a while back where Nia introduced Soulja Boy to her father for the first time after they had been dating for 8 years.
Riley said in a 2015 interview he didn't watch the show and didn't approve of their relationship. "I don't watch it all… I can't do nothing to that gentleman because the simple fact she's welcoming it. If she came to me and say, 'Dad, this dude is trying to hurt me, and hurt me real bad, and I need something done about it?' Then something would be done about it." 
While blogs have reported for years now that Nia may not actually be Teddy's daughter, she has slammed the rumors. Soulja Boy himself even retweeted one of the blog articles that disputed Nia's paternity.
Love & Hip Hop: Hollywood returns later this year on VH1.