'Love & Hip Hop': Here's Why 50 Cent Wants This Star's Paychecks From the Show
The seemingly never-ending legal battle between 50 Cent and this singer and Love & Hip Hop star has a new development. It looks like the rapper and television producer wants the star's latest check from the hit VH1 reality show.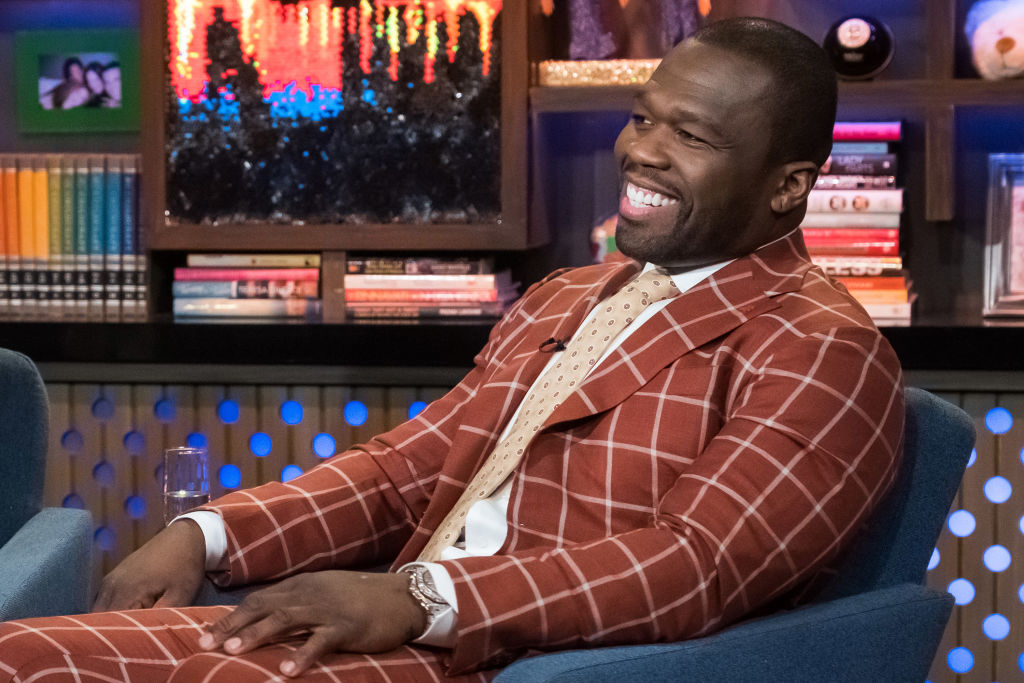 An explanation of 50 Cent vs. Teairra Mari
50 Cent and Teairra Mari have been embroiled in a bitter feud since 2018. It all started when she sued him for revenge porn, saying that he was working with her ex-boyfriend Akbar Abdul-Ahad, to release their sex tape on social media.
When the case was dismissed, Mari was ordered to pay a portion of 50 Cent's legal fees, $30,000 out of over $160,000. This case has made headlines several times since 2018 as 50 Cent keeps saying that Mari has yet to pay the money.
What Teairra Mari has said about the suit
Mari explained a different view of the suit in an interview, and rebuffed 50 Cent's claims that he won the lawsuit. "[My lawyer] was like, 'I can't represent you no more because it just looks crazy. On top of that, I couldn't get anybody else to pick the case back up, so basically, the case was just going on. So the judge was like, 'Okay, hey you lost. You gotta pay him his legal fees.' That's why I have to pay 50," she said.
When she was asked in an interview if she would still sue 50 Cent if she could go back in time, Mari said, "Yep, I would have but I wouldn't have believed Akbar. I wouldn't have gone to meet him—I wouldn't have like tried to hear him out. Like I would have just changed my number then, and then just proceeded with my case."
She also said that she never reached out to 50 Cent about the case and even found their back-and-forth trolling funny. "Y'all know Curtis a mess…he makes me laugh. He tickles me…he's very hilarious. He's actually been bringing out some of my funny side. I'm gonna play the petty games 'cause at first I wasn't. I let him drag me for at least a month. And then I'm like, 'You know what, f**k you,'" she added.
In July 2019, another $4,000 was tacked onto what she owed him.
Why 50 Cent is trying to collect her checks
So, to get his $50,000 back, 50 Cent is trying to nab the money that she makes on Love & Hip Hop: Hollywood by asking the judge to force her to pay the money. The Blast says that per court documents, 50 Cent says Mari hasn't paid any of what she owes.
"To date, Mari has failed to pay a single dime to Jackson in satisfaction of the Judgment despite earning over $100,000 this past year. Her previous claims under oath that she is 'broke' no longer ring true, and it is more clear than ever that she has no intention of paying her debts," the report says.
The rapper says Mari is working to "actively conceal her assets and prevent" him from getting his money. In 2019, she allegedly told 50 Cent that she made $100,000 from the show, but "failed to turn over all information about her income in the case." 50 Cent also wants Mari to pay an extra $5,295.50, as well as turning over more of her financial documents.
It is unknown if any of this could play out on the next season of Love & Hip Hop: Hollywood, which will be on VH1 this year.