'Love & Hip Hop Hollywood' Star Apryl Jones Has A New Job
Apryl Jones has been on the backend of tons of backlash in regards to her relationship with her Love & Hip Hollywood co-star and bandmate of her former boyfriend. Her lovefest with Fizz caused major issues between an already estranged relationship with her ex.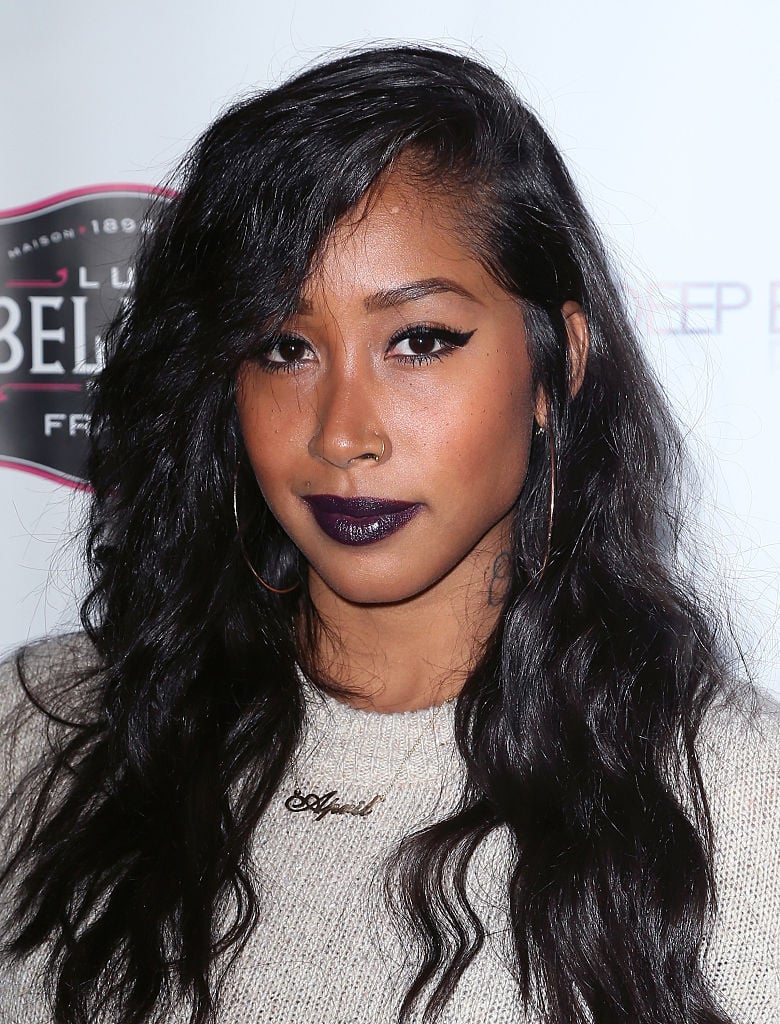 Despite the mess, she's turning negatives into positives by tapping into another passion of hers to give underprivileged women a more safe and healthy pregnancy.  
Apryl Jones is providing medical services
Jones took a break from the drama surrounding her relationship with Fizz and her baby daddy to announce that she's giving medical services to women in need. In a surprise post, she shared that she's going to start providing services to women who are underinsured and non-insured – specifically those who need medical assistance related to their impending births.
"I am so excited to be doing something that I love so much! There are so many people who especially in LA that don't have the proper care/insurance that I want to help," she began in a post. "If you need ultrasounds done during your pregnancy please reach out to the booking email address in my bio to discuss your options with me. "We take all people but it's my goal to help those that are underprivileged and those that lack insurance."
Jones will be helping women with ultrasounds during their pregnancies, as well as assisting them with discovering the sex of their babies through the x-ray technique – and potentially in helping share the news with a gender reveal party. 
Apryl Jones has a degree to back up her new medical services
Jones has two children herself – a girl and a boy with her boyband singer ex, Omarion. Love & Hip Hop Hollywood viewers watched Jones give a natural home birth with her first son, Megaa, whom she had with the assistance of a midwife through a water birth.
In season 1 of the reality series, Jones explained hat Omarion was born naturally at home with the help of his grandmother – which is something the former couple decided to tackle together. She did so a second time with their daughter, A'mei. 
In addition to being a mother herself, Jones has a degree in radion science. According to a VH1 profile of the reality star, Jones holds a bachelor's degree in the field and worked at Northwestern Memorial Hospital in Chicago before moving to LA to chase her dreams of being a singer. 
She spoke openly in the past about working in radiation science until she was 8 months pregnant – which means she was working in the medical field during the entire first season of the show – even after she moved to LA. 
After all of the drama surrounding her relationships with Fizz and Omarion, Jones interviewed with Nick Cannon and tried her hardest to dispell misconceptions about her.
"Going through high school, college, trying to figure out what I wanted to do and what I wanted to become. I wanted to be a doctor, I wanted to be an OGBYN," she said. "But then I realized it was too much school, I am a creative person, I love music, I love the arts. I got my degree in radiation science…I went to school, worked for two years in one of the best hospitals in Chicago, then I realized it was not for me. I packed my bags with $5,000 in it and moved to Cali."
It's good to see that Jones to using her reality television platform to give back while putting her medical experience to work!