'Love & Hip Hop': How Former Star Hazel-E and De'Von Waller React to People Who Discuss Their Age Gap
Whether you strongly agree or not, it is hard to deny that Hazel-E is reality television gold. The former Love & Hip Hop star is now on Marriage Boot Camp: Hip Hop Edition. While promoting the show, she and her partner discussed how they respond to people who talk about their differences in age.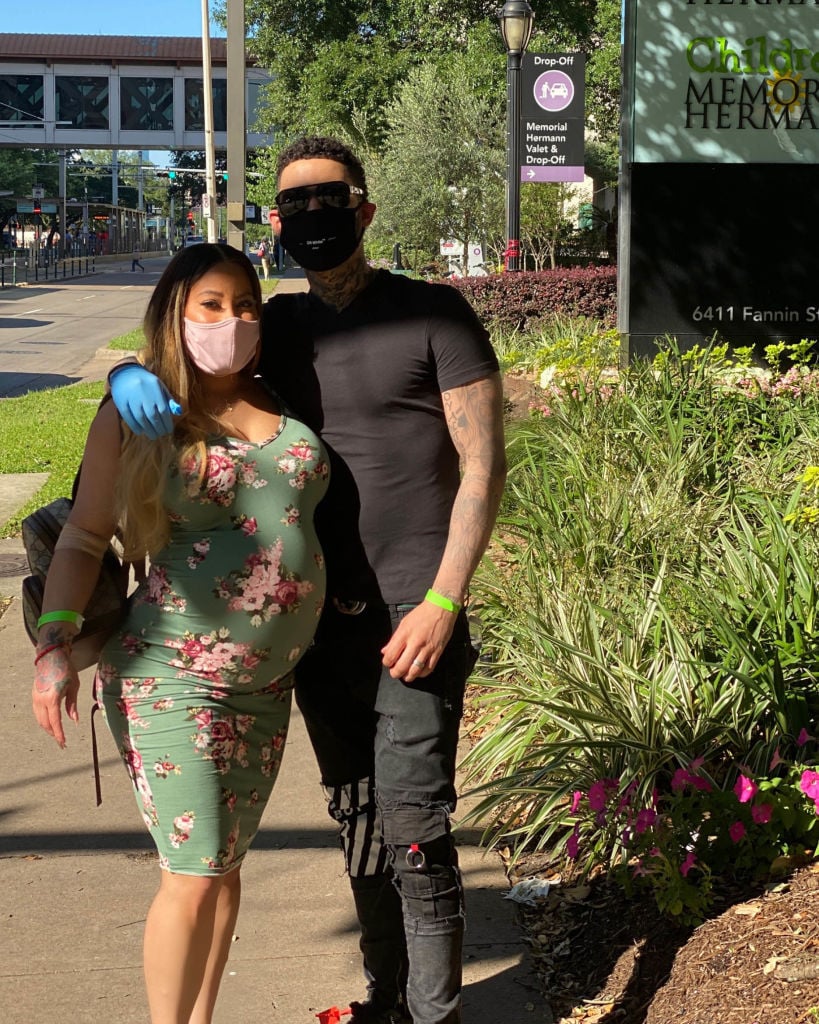 Hazel-E is on reality television again
Arica Adams (aka Hazel E) was one of the original cast members of Love & Hip Hop: Hollywood. Overall, the was on the show for four seasons, including three in which she was a main cast member.
On the show, her most notable storylines included feuds with Masika Kalysha and her friend, Teairra Mari. She was also in romantic storylines with Yung Berg. A storyline with one of her ex-boyfriends, the much younger Rose Burgundy, was also featured prominently.
Back on reality television for the first time in several years, Hazel-E is now on WE tv's Marriage Boot Camp: Hip Hop Edition. She is on the show with her with fiancé, De'Von Waller. The couple recently welcomed their first child as well.
Here's what Hazel-E and Devon have to say about people talking about their age gap
In an interview with HollywoodLife to promote their stint on Marriage Boot Camp, Hazel-E and Waller discussed a lot of topics related to their family's reaction to their relationship, specifically the difference in their ages. They explained that Waller's mother was hesitant about them being together at the beginning. However, that's not the case anymore.  "At the end of the day, I couldn't care less what a parent, what a brother or sister has to say. It's my relationship and if you don't like it, you can get out," said Waller.
Hazel-E added, "He doesn't care, he defends me as his woman. At the end of the day, his whole family respects us now. They see the love that we have for each other is real and if you don't like it, then don't watch it. That simple. You don't have to follow, you don't have to like, you don't have to visit."
She also explained that her family seemed to have smart things to say about their relationship as well. "We just put each other first," she said. You know, even my family, too. They're like, 'Oh God, here she goes with another one of her little boy toys.' And I'm like, 'He manned up, he put a ring on my finger. We've gone to whole new levels and I've never been in this place in a relationship in my life and it's the happiest I've ever been. I'm super blessed, we have a beautiful baby, I have a nice fat ring, we can't wait to get my snap back body together so we can have our dream wedding and that's that."
Marriage Boot Camp: Hip Hop Edition airs Thursdays on WE tv.