'Love & Hip Hop': How Sierra Gates Is Teaching Black Women How to be Beauty Moguls During the Pandemic
The coronavirus (COVID-19) pandemic can't stop Love & Hip Hop star Sierra Gates. Through webinars, The entrepreneur and television personality is using her free time right now to give back.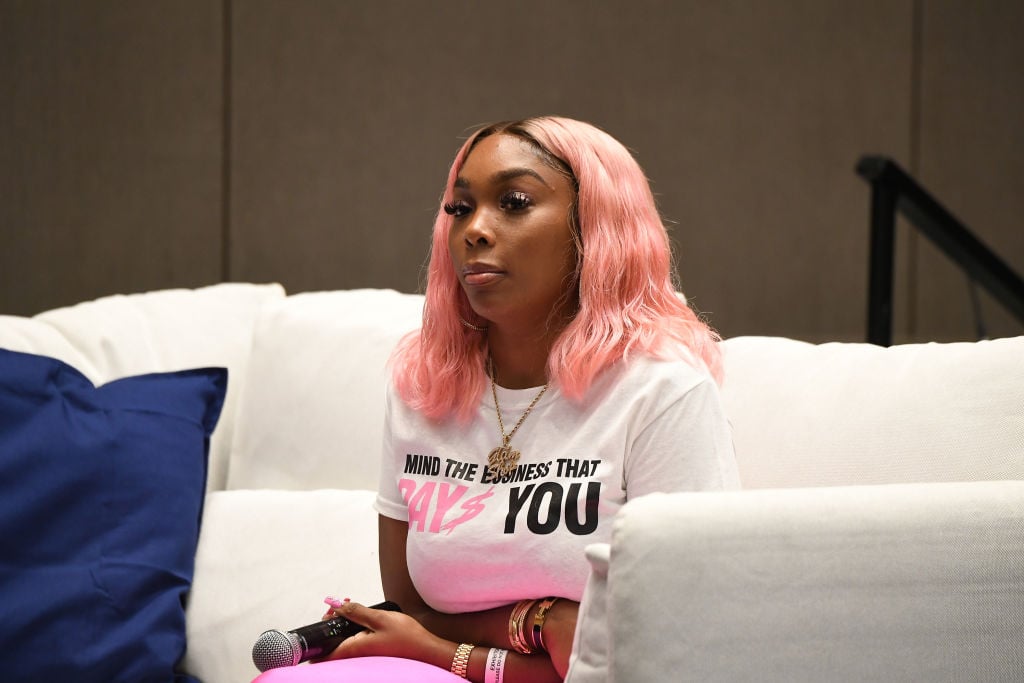 Sierra Gates has one of the biggest roles on this season of 'Love & Hip Hop: Hollywood'
Though she was just a supporting cast member during her first seasons on the show, Gates is now a main cast member for the ninth season. Most of her storylines on the show have been related to her relationship with her ex-husband, Shooter Gates, and more recently, BK Brasco.
In the current season, Gates is facing a lot of legal issues in her personal life. She was charged with allegedly assaulting a pregnant woman who used to date shooter. She denies the assault and this season chronicles her trying to fight the charges.
She also has the situation with her daughter, who was attacked at school by another student and her mother. And on top of all that, Gates has drama with her friend Karlie Redd, who she got mad at after circumstances made it so she couldn't appear at one of her court hearings.
Sierra Gates is hosting beauty webinars
A beauty mogul herself, Gates is hosting webinars for women who want to get into the beauty industry during the pandemic. Gates owns multiple businesses including The Glam Shop. Hoping to give tips for success to other women, she said that best thing to do now is to connect with her "sisters."
In an interview with Essence, Gates said, "We really have to come together more as a unit to just figure this all out. What I've been doing, and what God laid on my heart, is just encouraging women to start their own. And I feel like my assignment during these times is to use my platform to pour into other women. What can I do to help my sister or the girl next to me?"
She added, "I wasn't connecting with the people because I really didn't have a chance. I would have never really had time to do that. But I've been really just trying to focus on all of the good stuff that I've been getting out of being home and having time to think and asking God how He needs to use me.
A business owner in Atlanta says that Gates' webinars during this time have helped her so much.
"During these trying times, honestly, it is webinars like Sierra's that give you that much-needed encouragement and drive that's so hard to get a grasp on during a pandemic," said Atlanta's Ja'Mecca Davenport. Prior to Sierra's recent webinar, I was actually at a mental block [in my] business because I was only offering brow services. Since the [program] I've decided to give my service menu a makeover. Every experience I've encountered with Sierra has been inspiring. She is truly a girl boss who wants to see other girl bosses win!"
It's good to see that in such a difficult time that many people are going through right now, Gates is making a difference where it really counts and helping people.
Love & Hip Hop: Atlanta airs Mondays on VH1.