'Love & Hip Hop': Is This the First Step in an Omarion and Lil Fizz Reconciliation?
It seems like the internet has cooled off after the whirlwind relationship between Love & Hip Hop's Apryl Jones and Lil Fizz came to a close. Now, in a recent interview, Omarion is opening up about his ex getting together with his B2K bandmate.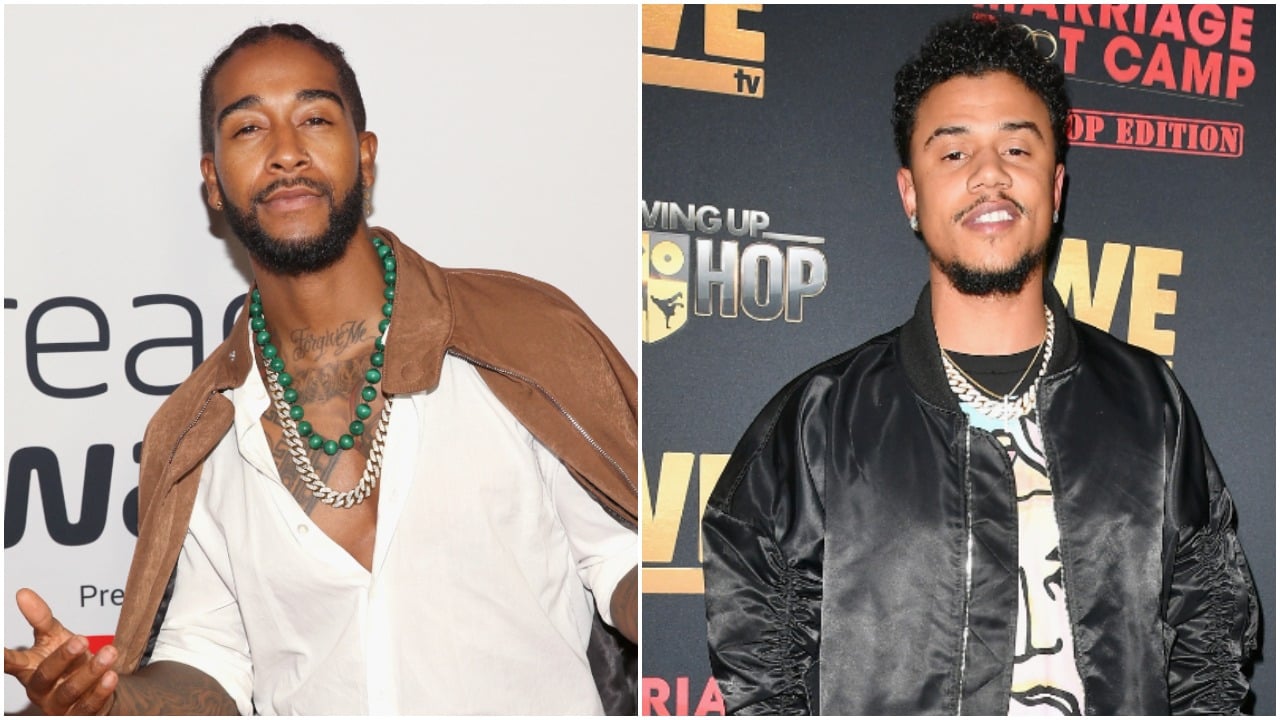 Omarion talks about Apryl Jones and Lil Fizz
When Omarion first broke his silence about Jones and Lil Fizz being together, he told Essence, "I could be acting a damn fool right now, but is that the best thing to do?"
In a new interview with Big Boy's Neighborhood, Omarion talked about his current relationships with the members of B2K, more on the controversial romance between Jones and Lil Fizz, and much more.
Omarion said that he really hasn't talked to his bandmates, commenting, "What I want to say is we share something together with everyone and we shared it all together and, to me, that should be honored. That is the highlight and the thing we were all able to kind of bond with and create a great, strong relationship with. I can't take that back. I will always honor and respect that aspect of that period."
When talking about his relationship with Jones, Omarion said, "What me and Apryl had is what me and Apryl had. We created something really beautiful and we gave something truly beautiful to each other that's really irreplaceable. So at the end of the day, even though I have public issues, I wish no ill intent or malice towards anyone."
Would Omarion be open to talking to Lil Fizz?
When speaking about Lil Fizz, he said, "I don't have a relationship with Fizz. But I think there should be an opportunity for us to talk one day. I don't know when that is."
Omarion insinuated that he had been bothered by how people were talking so much about his reactions to the situation, "especially because people assume that nothing is being done," he said with a smile, before moving on.
Could this mean that Lil Fizz and Omarion could get to a good place? Given Omarion's remarks, there is clearly more to the situation than we know.
Love & Hip Hop: Hollywood returns for its new season later this year on VH1.