'Love & Hip Hop': Jessie Woo Calls out Mona Scott-Young After Social Media Post
Love & Hip Hop franchise creator Mona Scott-Young is no stranger to critique. Fans and former cast members alike have often criticized the show for its content. Now, former star, singer and media personality Jessie Woo has called out Scott-Young after an Instagram post she made.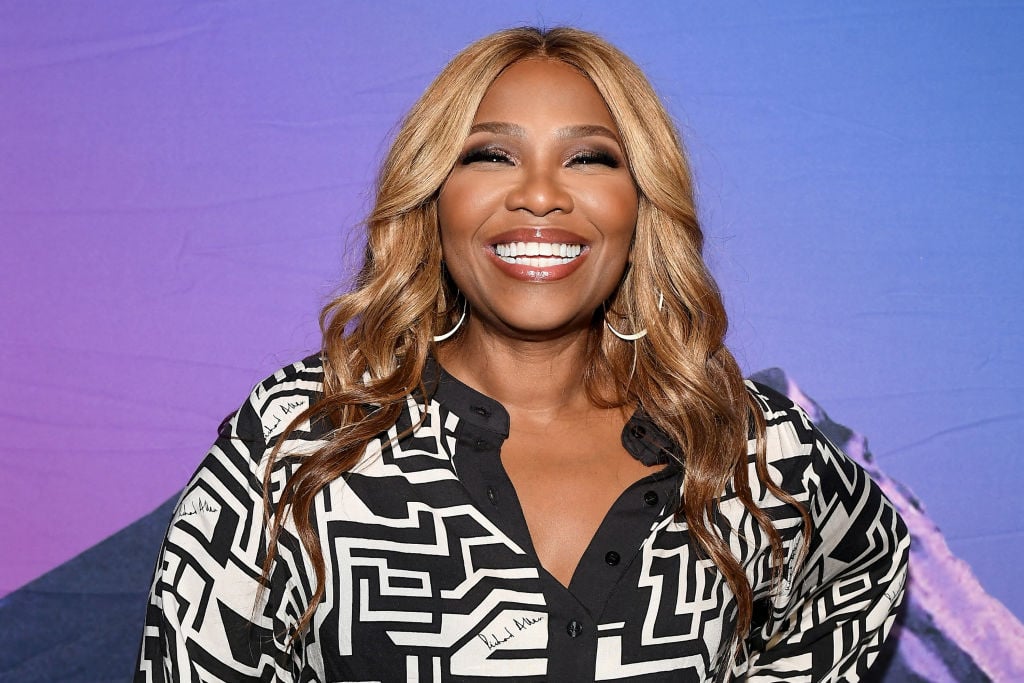 Mona Scott-Young gets called out
Scott-Young took part in a social media trend in which black men and women tagged each other to uplift one another in light of the police violence against black people."
The caption reads, "We are BLACK WOMEN!….. We too have a VOICE….. We don't tear down other BLACK WOMEN!….. We have felt the pain of NOT BEING HEARD and we have decided we will deliberate about building others! If I didn't tag you, please don't be offended. ( there is a tagging limit) All too often, we women find it easier to criticize each other, instead of building each other up. With all the negativity going around let's do something positive!!🌟 Upload 1 picture of yourself…. ONLY you. Then tag as many sisters to do the same. Let's build ourselves up, instead of tearing ourselves down."
RELATED: 'Love & Hip Hop': Fans Aren't Buying Trina's Apology Surrounding Her Controversial George Floyd Protest Comments
However, Love & Hip Hop: Miami's Jessie Woo called out Scott-Young for what she seems to believe is a performative post. Woo quote tweeted another post which also seemed to be perplexed at how Scott-Young could share the post, given the content that is depicted on Love & Hip Hop.
Woo, who is not returning to Love & Hip Hop: Miami, wrote, "Not Mona who tried for blackball me for quitting Love And Hip Hop! Not Mona Scott Young! Not you girl!!!"
Someone tweeted Woo saying, "The woman who built an empire by watching and condoning other women tear each other down. The AUDACITY!!!"
She responded, implying that Scott-Young has allegedly blackballed stars who have quit the franchise. "But also black balls all the women who try to move past it," she said. "This is why you see so many cast members do nothing much afterwards. It's her."
This isn't the first time the 'Love & Hip Hop' creator has been called out by a cast member
Woo's tweets are not the first time that a Love & Hip Hop cast member has called out Scott-Young. While she's not the only other one, Joseline Hernandez most notably aired out Scott-Young in the press after she left the show the first time.
She did so again promoting her Zeus series, Joseline's Cabaret, on The Wendy Williams Show. In the interview, the subject of Love & Hip Hop and Scott-Young came up.
"When I left Love and Hip Hop, there were a lot of TV networks interested in me…I wanted to do something [that] was like where I came from," she said in part. "Let's be clear, she [Mona Scott-Young] never created anything…she's a talent scout."
Despite this, Hernandez, an original cast member of Love & Hip Hop: Atlanta, returned to the franchise for Love & Hip Hop: Miami. Hernandez's comments came after the season had wrapped for the most part, so it is unclear if she and Scott-Young are on bad terms again or if she will return for the next season.