'Love & Hip Hop': Karlie Redd Hid Her Age for This Reason
Karlie Redd is a veteran cast member on Love & Hip Hop. Aside from delivering drama and laughs, one of the biggest things that was talked about in the show's early years was her age. Redd didn't officially reveal her age until about two years ago. In a new interview, she explains why she did so.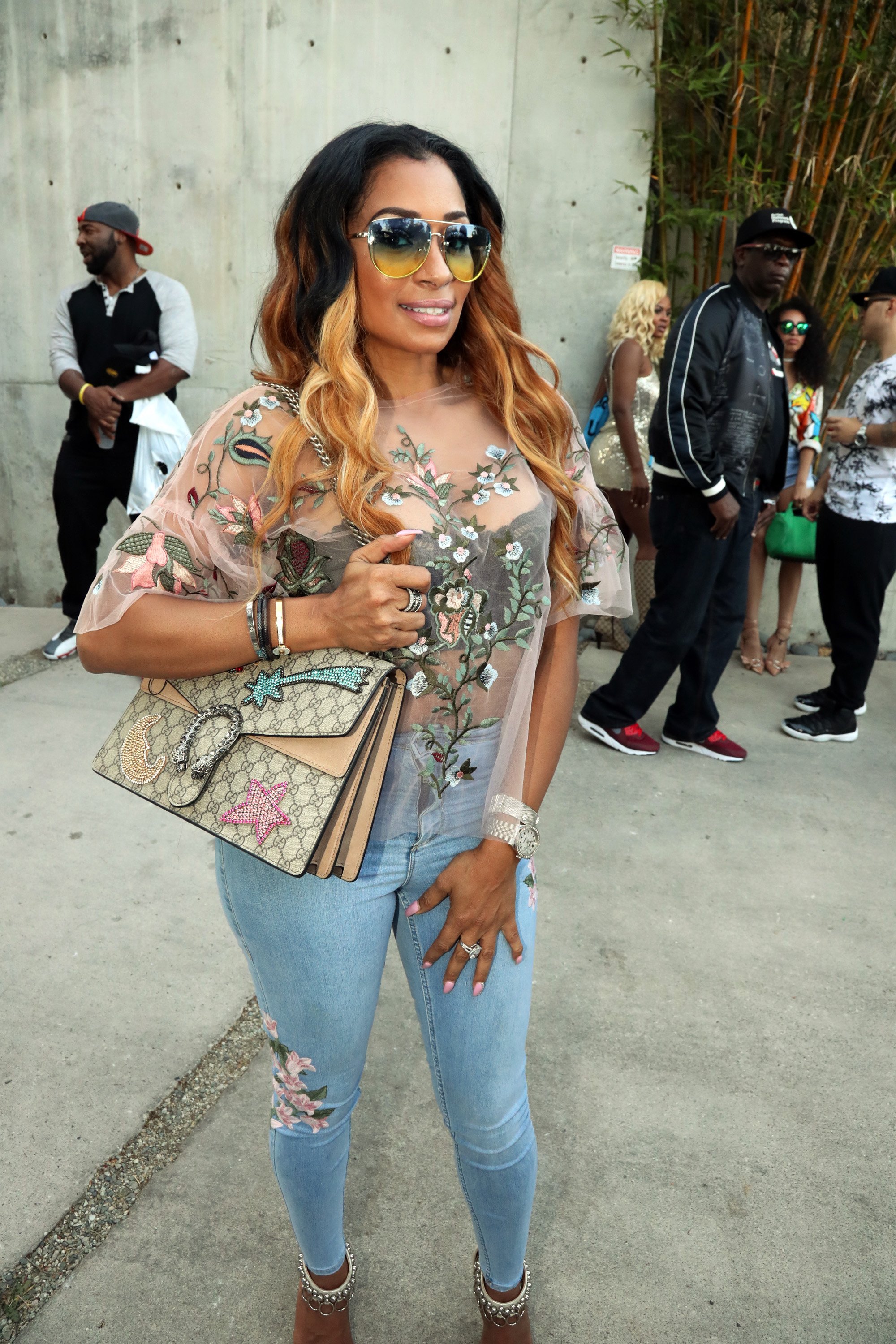 Karlie Redd's age was a big discussion for 'Love & Hip Hop' fans
Redd's age has been one of the biggest plot points in Love & Hip Hop history. The topic also been a major source of the show's comic relief.
It has been such a big part of the show that VH1 even made a video with Redd's Love & Hip Hop co-stars guessing her age.
In 2019, Redd opened up about her real age on daytime talk show, The Real. During the interview, she said, "I've never been afraid to tell my age. I just don't know what the obsession is with it. Maybe it's because we look young and beautiful."
When Jeannie Mai asked Redd if she was 45, she confirmed that she was. This means that at the top of 2021, Redd was either 46 or 47 years old.
Why Karlie Redd didn't want to reveal her age
In a recent interview with MadameNoire, Redd talked about why she kept her age hidden for so long.
"It really did bring checks to the household when nobody knew my age," she said. "It was an extra check that came in. Honestly! It was one of the highest things on Google, my age."
Redd admits that she kind of regrets letting people know her real age because of the heightened interest in it.
"Wanting to know my age was one of the highest trending topics, so I'm kind of mad that I said what my age was [laughs]. I could have got another check," she continued. "I'm really mad that I let everybody know but it was like, OK, OK It wasn't that I was upset about people hounding me about my age. I don't mind telling. But once I saw, it was just so crazy how they were infatuated knowing what my age was. And I see a couple of checks come in about it, I said "Well shoot, I want to go along with this and keep it a secret!" But I just said forget it. Let me just tell everybody.
Karlie Redd notes that some cast members are older than her
At the end of the day, she says it isn't a huge deal and even notes some of her co-stars who are older than her do not get asked about their age.
"It doesn't even matter," Redd added. "It's a lot of our cast members that are even older than me but they don't get hounded about their age. A lot of actors are older than me but who cares? Age is just a number."
Redd is expected to return for the upcoming season of Love & Hip Hop: Atlanta after the last season had its production suspended due to the coronavirus (COVID-19) pandemic. It is unclear when exactly the new season will premiere.