'Love & Hip Hop': Karlie Redd's Ex-Husband and Alexis Skyy Trade Jabs After Explosive Premiere
There were fireworks for the debut episode of Love & Hip Hop: Atlanta's ninth season. The episode featured a big argument between series newcomer and Love & Hip Hop: Hollywood (and New York) transplant Alexis Skyy and original Atlanta cast member Karlie Redd.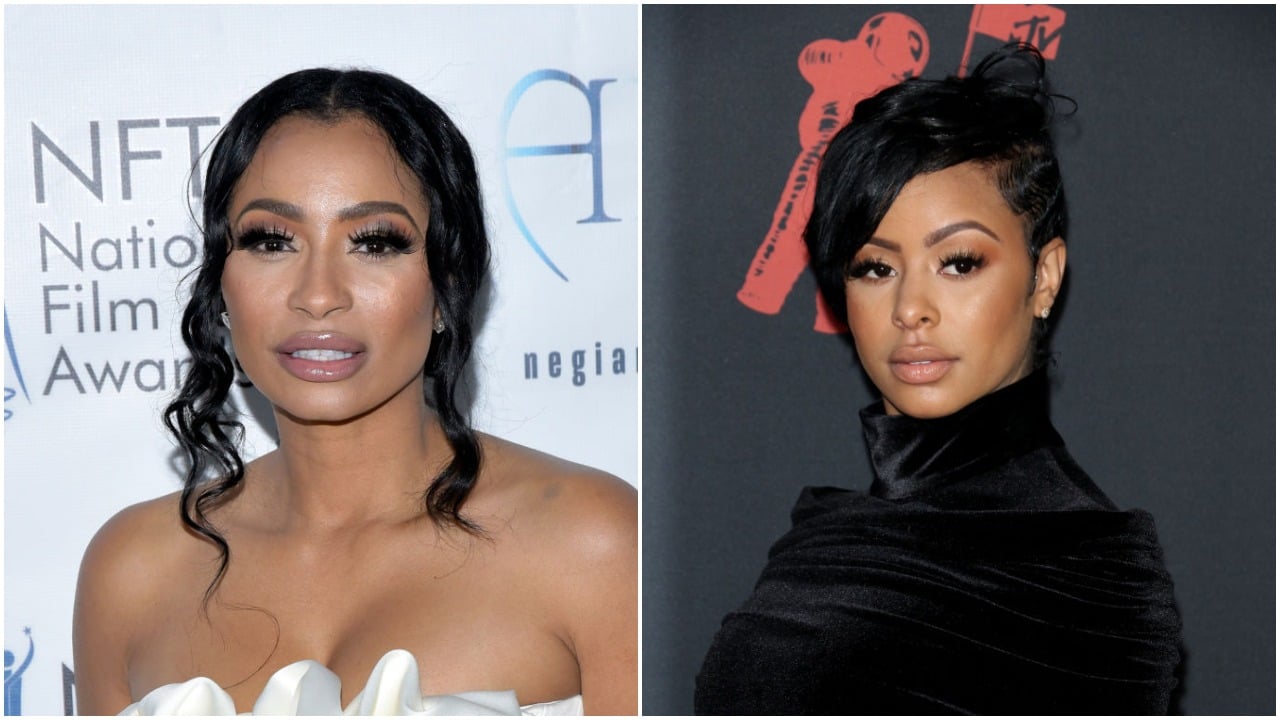 Karlie Redd and Alexis Skyy have a confrontation on the premiere
Redd and Skyy had a heated confrontation on the season premiere of Love & Hip Hop: Atlanta. Skyy showed up at Rasheeda and Kirk Frost's 20-year marriage celebration uninvited with Akbar K. Shortly after arriving, Skyy almost went straight for Redd after coming in and speaking to Rasheeda, proceeding to take off her shoes.
Their beef stems from the fact that Skyy says that she was involved with Karlie Redd's ex-husband, Arkansas Mo, during their engagement. Skyy goes as far as saying that the engagement ring that Mo gave Karlie was actually hers first.
The ninth season's premiere episode revealed that Redd and Mo had not only been secretly married…but were also no longer together. An interesting sequence in the episode shows Karlie mourning the wedding at a funeral, featuring a casket. They broke up for several reasons, including the fact that Redd found out he had a child with another woman
Both Alexis Skyy and Arkansas Mo send out tweets
After the episode premiered, Mo took to Instagram to deny all of Skyy's claims that she made. He claims that he was not involved with her. In the Instagram post, he accused Skyy of using him to have a storyline on the show.
His caption reads in part, "I was with jeweler getting my grill…u FaceTime, he later sent me a video of a ring, I asked what you think…now your miserable ass done flipped that into a storyline and this was well before I even met my wife.. swear they don't want to be on a messy a** show yet making up s**t to be on the show, fake a** storylines."
He continued, "when I met my wife, I wasn't even dealing with you, no communication or anything. Sad what people do and say for that lil a** check and few mins of fame!!!"
After this, Skyy took to Twitter to continue to make claims over her own. In a series of tweets, she accused him of trying to get with her and trying to buy her things. Skyy claims that she spent $100,000 on her in order to get her to date him. She also posted what is an alleged Instagram direct message conversation with Mo.
Skyy also clarified in a tweet that her problem wasn't with Redd and that she didn't have an issue with her until she allegedly called her mother. "I NEVER had a problem with Karlie Redd. The problem was between Mo & my stepdad, after Mo stole and ran off with the invest money my family put up to start a trucking business!! Karlie called my MOMS phone & told her when she see Her, how she's gonna spit in her face," Skyy tweeted.
Love & Hip Hop: Atlanta airs weekly on VH1.