'Love & Hip Hop': Kimbella Vanderhee Reveals Surprising Update About Juelz Santana
Love & Hip Hop's New York series recently came back for its new season, and rapper Juelz Santana doesn't have a prominent role in the season due to the fact that he's in prison. His wife, Kimbella Vanderhee, gave a status update on Santana's remaining time in prison.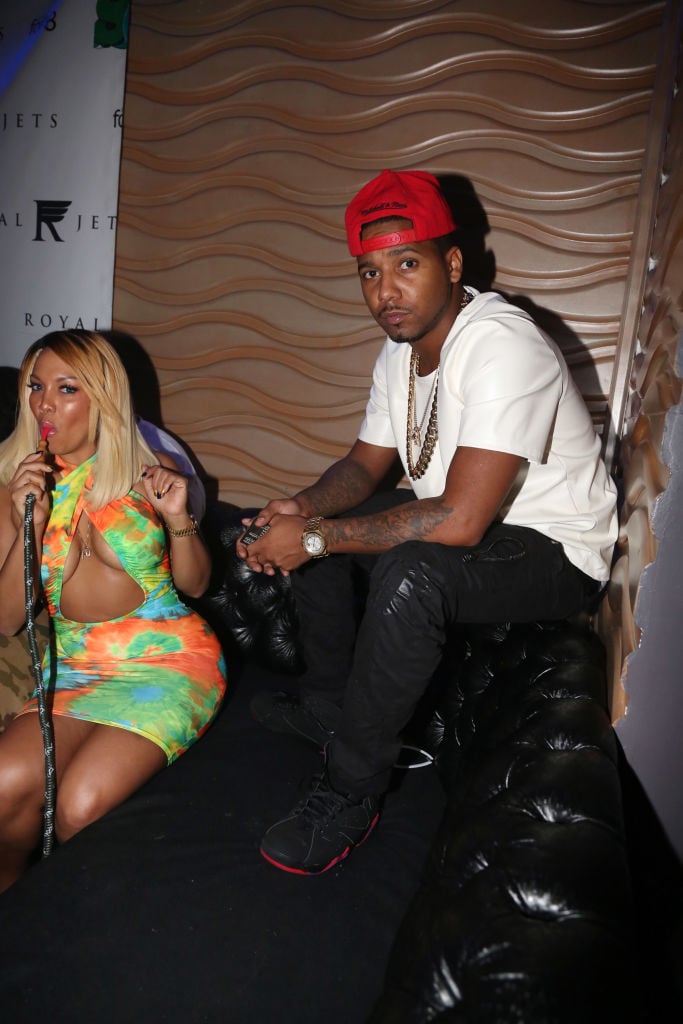 Kimbella Vanderhee and Juelz Santana's relationship and their history on 'Love & Hip Hop'
Vanderhee and Grammy Award-nominated rapper Santana, have been in and on and off relationship since 2009. Their first child, Juelz Santana James, was born in 2010. Vanderhee first joined Love & Hip Hop: New York in its second season.
In one of the most notable scene in franchise history, Vanderhee revealed that she slept with Fabolous while his longtime partner, Emily Bustamente, was pregnant with their child. The reveal of this information ignited a huge brawl between Vanderhee and Bustamente's friend, Chrissy Lampkin. Vanderhee also got into a brawl with Erica Mena during the season as well. She quit the show after the end of the season, revealing she was pregnant with Santana's second child. Their daughter, Bella Monroe James was born in 2012.
Vanderhee appeared as a guest on the third and fifth seasons of the show, primarily as a friend to Yandy Smith. She rejoined the main cast for the seventh season, as the relationship troubles between she and Santana were a focal point. A feud with Smith caused her to depart the main cast again after the seventh season, but she rejoined for the eighth and ninth seasons.
Santana was a supporting cast member on the seventh season and joined the main cast for the ninth season. The season chronicled Santana's legal woes after bringing a loaded gun into Newark's airport, as well as his addiction to opiates. Santana proposes to Vanderhee and they marry during the season finale. She gives birth to their fourth child in July. In the show's tenth season, which just premiered, Vanderhee remains a main cast member. Santana, who was sentenced to 27 months in prison for the gun incident, is showcased in the season through phone calls with Vanderhee.
Kimbella Vanderhee reveals Juelz Santana will be home soon
Recently on Instagram, Vanderhee gave an update about Santana's status in prison. According to her post, it seems that Santana will be getting out of prison early.
She wrote, "F**k out of here 2019!! Summer 2020 my HUSBAND will be home, bring on the new year so we can start our new beginning!! We did our longest leg in the feds now we're on our shortest leg count down til he comes, the kids and I are so looking forward to it! This year was tough but we got through it through the grace of GOD! I am grateful my husband is doing well doing what he has to do. Juelz says WHAT UP and he'll be home soon."
You can see Vanderhee and Santana's latest stories play out on Love & Hip Hop: New York, which airs Mondays on VH1.
[Correction: An earlier version said Juelz Santana James was born in 2020. He was born in 2010.]