'Love & Hip Hop:' Mariahlynn Alleges She Was Brutally Attacked by Her Ex-Boyfriend
The cast of the Love & Hip Hop franchises are no stranger to brawls. The show has featured some of the most brutal fights in reality television history. But apparently, the drama unfolds off-camera as well as a former star of the New York franchise, Mariahlynn, is accusing her ex of brutally attacking her.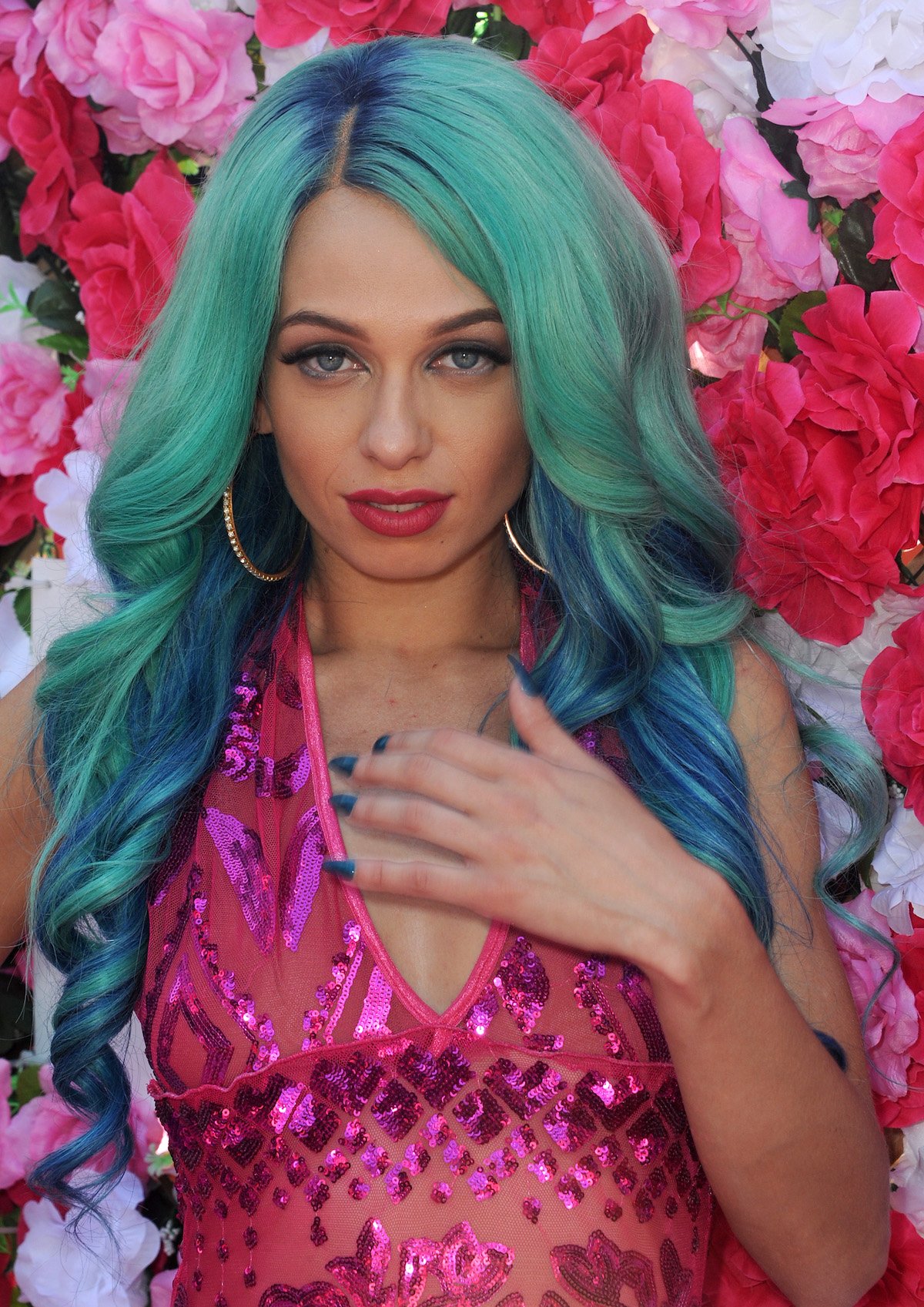 Who is Mariahlynn?
Mariahlynn joined the cast of Love & Hip Hop New York in season 6. The New Jersey native was looking to make a name for herself as a rapper but found herself in the midst of trouble with her castmates. She became entangled in romantic relationships with "Creep Squad" members, Rich Dollaz and Cisco Rosado. She also fought with rap duo, Moe and Lexxy.
By season 7, Mariahlynn was laser-focused on her career. She released her debut single, "Once Upon A Time," a declaration of her promiscuous past. She'd also shared some of her troubled home life, including getting custody of her sister and her complicated relationship with her mother.
Throughout her remainder on the show, her storyline centered around her on-again-off-again relationship with Dollaz, with Mariahlynn confronting him at the reunion about their ups and downs. She tearfully professed her love for Dollaz as he sat quietly.
Mairahlynn also dropped a bombshell that she and Dollaz secretly dated for eight years and she became pregnant with Dollaz's child at one point. Dollaz became upset with Mariahlynn for detailing their business to the world. The two ended their relationship after the season.
Mariahlynn claims her ex-boyfriend and his new girlfriend brutally attacked her with a bat and razor blade
Mariahlynn has not been a main cast member of Love & Hip Hop New York since the end of season 8. She's returned as a recurring cast member, while also appearing in several VH1 specials, including Joseline's Special Delivery.
Though she's no longer part of the Love & Hip Hop franchise, Mariahlynn keeps fans updated on social media. She recently posted a video of her partying in celebration for her birthday with a leg cast on, showing that no injury will slow her down. As it turns out, the injury is a result of an alleged attack from an ex-boyfriend of the star.
Related: 'Love & Hip Hop': This Star Says Reports of Her Being Brutally Beaten at a Club Are 'Fake News'
TMZ reports that Mariahlynn filed a police report against her ex-boyfriend and his new girlfriend. She alleges that she and her friend went to her ex's home to make amends. Upon their arrival, Mariahlynn says the two women were ambushed, beat with a bat, and cut with a razor blade. She claims she narrowly escaped the attack.
TMZ obtained graphic photos of Mariahlynn's injuries, which include bloody knees and a cut to her face. Mariahlynn was treated at a New York hospital for multiple contusions, a fractured leg, a cut face, and a black eye.
It's unclear who her ex-boyfriend is but TMZ notes that both the ex and his new girlfriend have not been arrested for the crime in question. There is an ongoing active investigation.