'Love & Hip Hop': Masika Kalysha Calls Herself a 'Black Republican' Who Doesn't Support Trump, Gets Tepid Response
Former Love & Hip Hop star Masika Kalysha is no stranger to controversy. Whether it is dominating headlines because of her long-running feud with Hazel-E or receiving for backlash for things like her OnlyFans faux pax, people are always talking. She also gets a lot of positive feedback for her many entrepreneurial endeavors and for being a good mother.
However, recently on social media, a lot of fans were not having it when Kalysha said she was a Republican who supported Joe Biden and Kamala Harris when she dissed Donald Trump. Though she was coming out against the president, a lot of people questioned why she was a Republican, with some even telling her she ideals actually align with another party.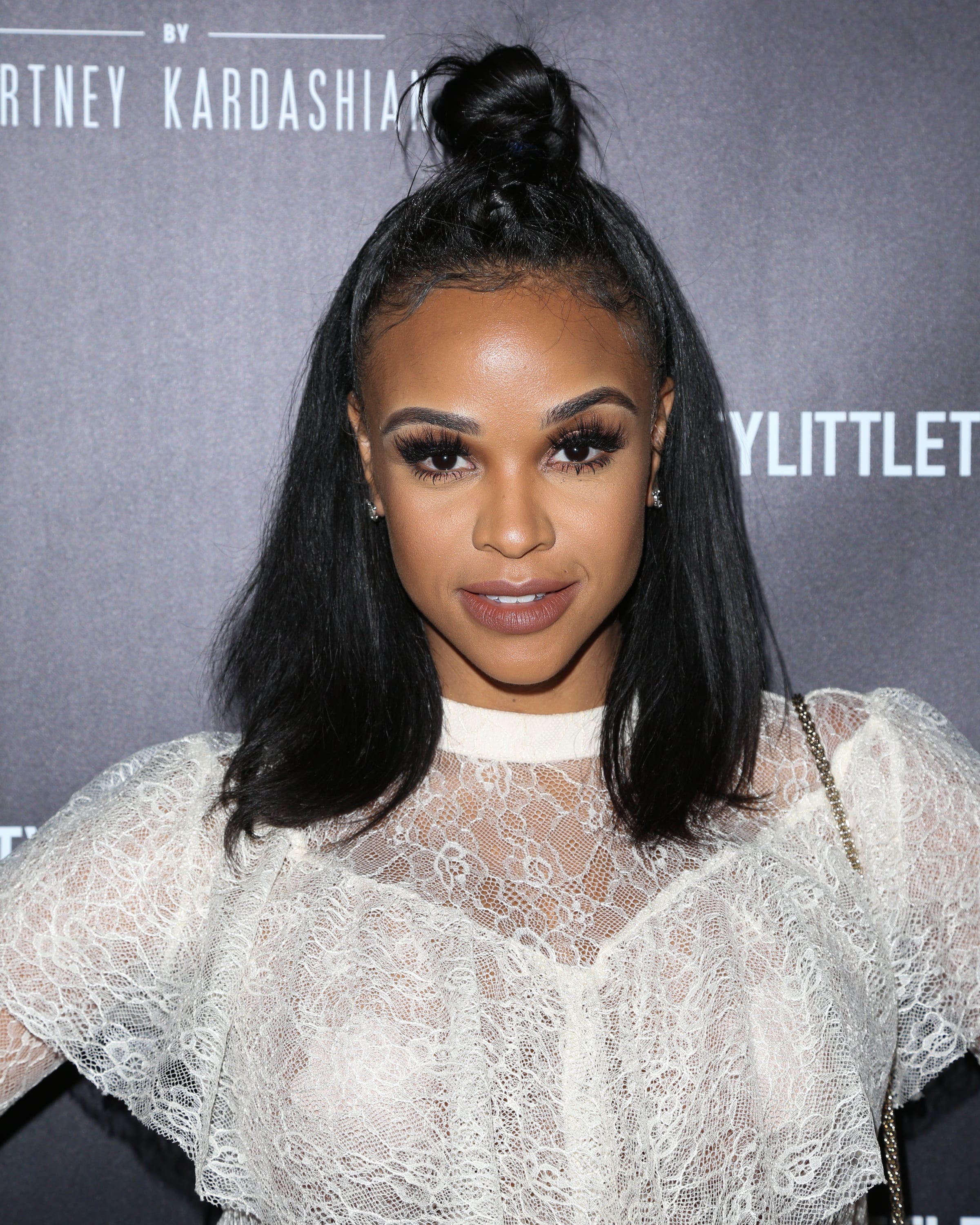 Masika Kalysha said she's a Republican who doesn't support Trump
In a Twitter thread she posted as election results continue to come in, Kalysha said she was a Republican who did not support Trump, and instead voted for Biden and Harris. Alluding to a rise in taxes as the reason why she considers herself to be a republican, Kalysha gave examples for why she isn't voting for Trump and where she differs from the party.
"I am a black republican for Biden/Harris bc there's more issues than my f**ing taxes," she wrote. "U can vote to legalize marijuana even if u don't smoke or sell U can vote pro choice even if u personally don't believe in abortion or HAVE A WOMB U can vote pro love even if ur not lgbtq+."
RELATED: 'Love & Hip Hop': Lil Scrappy and Erica Dixon Defend Daughter Against Comments on Instagram
She also said that Trump couldn't do anything for her as a single mother who pays thousands of dollars in taxes. She wrote, "All urban fools supporting Donald Duck r crying about taxes… something 45 knows NOTHING about. How can he possibly relate when he doesn't pay his taxes? I paid tax of 65k this yr as a blk single mom under 45s admin. Trump paid NOTHING I don't make a fraction of what he makes!"
Kalysha continued, "I personally don't believe in aborting for ME but who the f**k am I to tell another woman what to do with her womb??? I am not lbgtq+ but who tf am I to vote on the rights of those who are???? White folks making BILLIONS with weed on wall Street while black folks r doing bids."
Fans call her out, suggest she actually isn't a Republican
Kalysha's thread was reposted by The Shade Room and many fans weren't agreeing with what she said.
Someone on Instagram said it seems like she should be in another party, writing, "Seems like she's an independent but ok."
"Lol girl you sound like a Democrat. So why even pretend to be a 'Black Republican' 🤦🏾‍♀️🤦🏾‍♀️," said someone else.
Another person added, "She's so d**n lost. She's basically an independent or even a social Democrat. Lawddd fix the school system, please 😩."
RELATED: 'Love & Hip Hop': Stars Lyrica Garrett and Pam Bentley Almost Come to Blows in 'The Conversation'
On Twitter, one person even suggested that based upon her tweets, she may be a Libertarian instead of a Republican. Kalysha seemed to potentially agree in her quote tweet, responding with, "Listen sis it's complicated lol."
The reality star, singer and entrepreneur hasn't officially taken her statement back, but it looks like she's definitely rethinking her political stances, regardless of the fact if she's supporting Trump or Biden.