'Love & Hip Hop': Masika Kalysha Calls out Fetty Wap For Being a 'Deadbeat' Father
Masika Kalysha of Love & Hip Hop fame and Fetty Wap weren't together that long, but since they have a daughter, the two will always have a connection. Recently on social media, Kalysha called our her ex for an alleged lack of involvement in their daughter's life.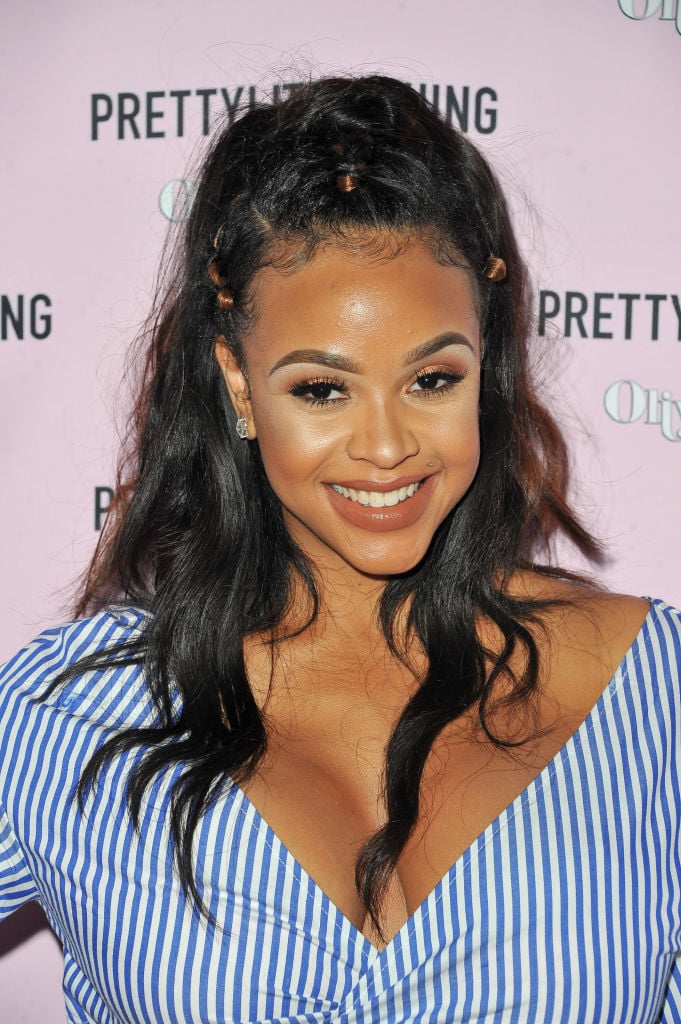 Masika Kalysha's on reality television and her history with Fetty Wap
Kalysha has appeared in several reasons of Love & Hip Hop: Hollywood. She was a supporting cast member on the show's first season, a main cast member on the third season, and back again as a supporting cast member in the fourth season.
One the first season of the show, she was in love triangles with Mally Mal an Miss Nikki Baby, as well as Yung Berg and Hazel E. She feuded with Hazel E for most of her time on the show, having many confrontations. In the third season, her storyline revolved mostly around her getting pregnant by Fetty Wap and the birth of their daughter, Khari Barbi Maxwell.
For the fourth season, she had another explosive feud, this time with Alexis Skyy, an ex-girlfriend of Fetty Wap who claims she was with him when she got pregnant. After Love & Hip Hop, Kalysha starred on a half a season of Growing Up Hip Hop: Atlanta.
Kalysha frequently talks about her relationship with Wap on social media, including his involvement in their daughter's life. Just after Christmas, Kalysha said that her daughter was asking for her father.
She wrote, "That hurt hit different when your 3 year old's cryin' asking why her daddy's missin."
The reality star slams her child's father on social media
Recently on Instagram, Kalysha posted on her Instagram story with the Q&A feature so people could ask her questions or "vent." Someone wrote, "My baby daddy is a deadbeat !!!!! I feel so bad for my daughter cause she loves her dad."
Kalysha co-signed the sentiment, responding with, "Had to do a double take sis thought I sent this to my self."
The Shade Room reposted it on their Instagram page and fans don't seem to sympathize with Kalysha much, noting that she should have expected as such with Wap, who has seven kids with six different women.
"Girl you laid down with him. Stop complaining to us," said one person.
Someone else commented, "She knew what type of man he was before she got pregnant by him."
Kalysha was not on the most recent season of Love & Hip Hop: Hollywood and isn't expected to return (at least not right now). The show will come back on VH1 later this year.