'Love & Hip Hop': Masika Kalysha Says Shows Like It Are Terrible, Exploitive
Love & Hip Hop may be on hiatus, but all the show's cast members are not. Masika Kalysha, who used to be part of the Love & Hip Hop: Hollywood crew, has been active on social media to promote her projects and to speak out against racism and police brutality.
But she also took a moment to discuss her former reality show home and why she's finished with it.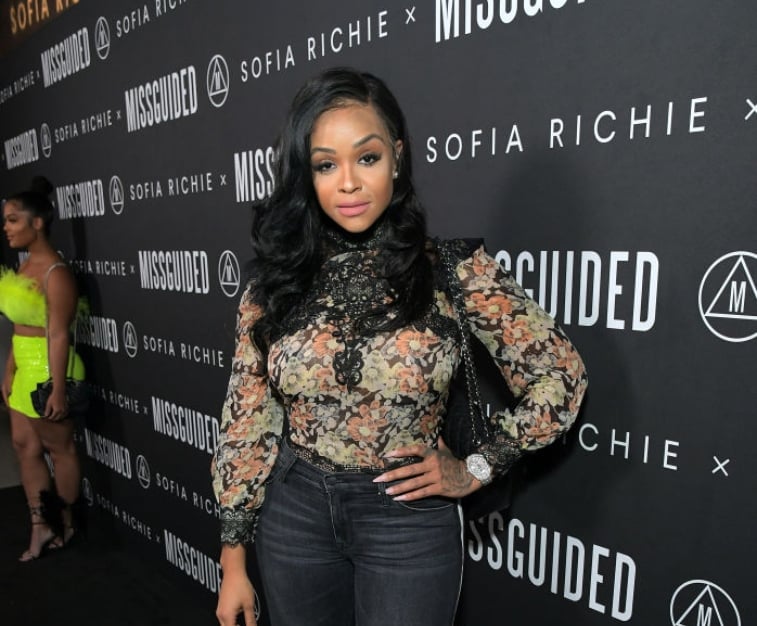 Masika Kalysha calls out 'Love & Hip Hop'
Masika first appeared on LHHH in 2014 and left the show behind in 2017. In 2018, she joined the cast of Growing Up Hip Hop. Before and after both shows, she's done some acting (she was recently on Insecure), and also works as a model and aspiring artist.
Masika recently did an Instagram Live sit-down with Pandora's Joshua "J1" Raiford to discuss her music and other ventures. For most of the conversation, she talked about business and investing, and wants to let fans know that she's working on a book about personal finance.
For a moment, they touched on her stint on Love & Hip Hop and she made it clear the show was a meant to be temporary. She's not the only one who feels that way, though Masika tied her break from the show to financial independence and the need to end being exploited.
She said some of her LHH cohorts thought she was unreasonable for quitting the show and questioned how she would sustain herself financially. She challenged them back by pointing out they have to have something else going on.
Masika told J1, "These types of shows are stepping stones. They're platforms for you to perform on, to sell whatever you have on, to do your best. A stepping stone is meant to be stepped over. You're supposed to move on from it, not stay on top of it and stay here."
Masika also called out Mona Scott Young
She went on to say networks—along with white and Black producers—exploit Black people, including Mona Scott Young. She said they exploit the cast and make them look like "c***s, dumba***s, and idiots." Masika noted it happens because people don't know how to read their lengthy contracts or secure good attorneys.
Masika explained that works against those on the show who stay on board. For years, they'll engage in ridiculous antics and behavior until no one takes them seriously anymore—in business, music, or anything else.
She shared that she was finally able to leave Love & Hip Hop after going through four attorneys with the last one helping to break her contract. She never wants to go back. "Don't wish that on me," she said.
She still trades barbs with 'Love & Hip Hop' personalities
The past few weeks have seen some public figures get into hot water due to their comments about George Floyd's killing and national protests.
Some Love & Hip Hop cast members have been warring on the internet streets to share their opinions. Masika recently took rapper Trina (of Love & Hip Hop: Miami) to task over some things she said on her radio show.
Trina called people "animals" and a backlash quickly ensued. Masika was one of many who dragged the "Diamond Princess" for her words, and the rapper wound up making an on-air apology.
Other LHH folks joined in to scold Trina, and with the exception of Masika, the drama may continue when the series returns to your television screen.