'Love & Hip Hop': Mimi Faust Discusses Ariane Davis Fallout: 'I'm Looking Like a Dumb*ss'
More details are surfacing about the fallout between Mimi Faust and Ariane Davis. The Love & Hip Hop stars used to be like best friends but their relationship took a turn in recent years. In an interview, Faust offered up insight into what went wrong, accusing Davis of being deceitful toward her.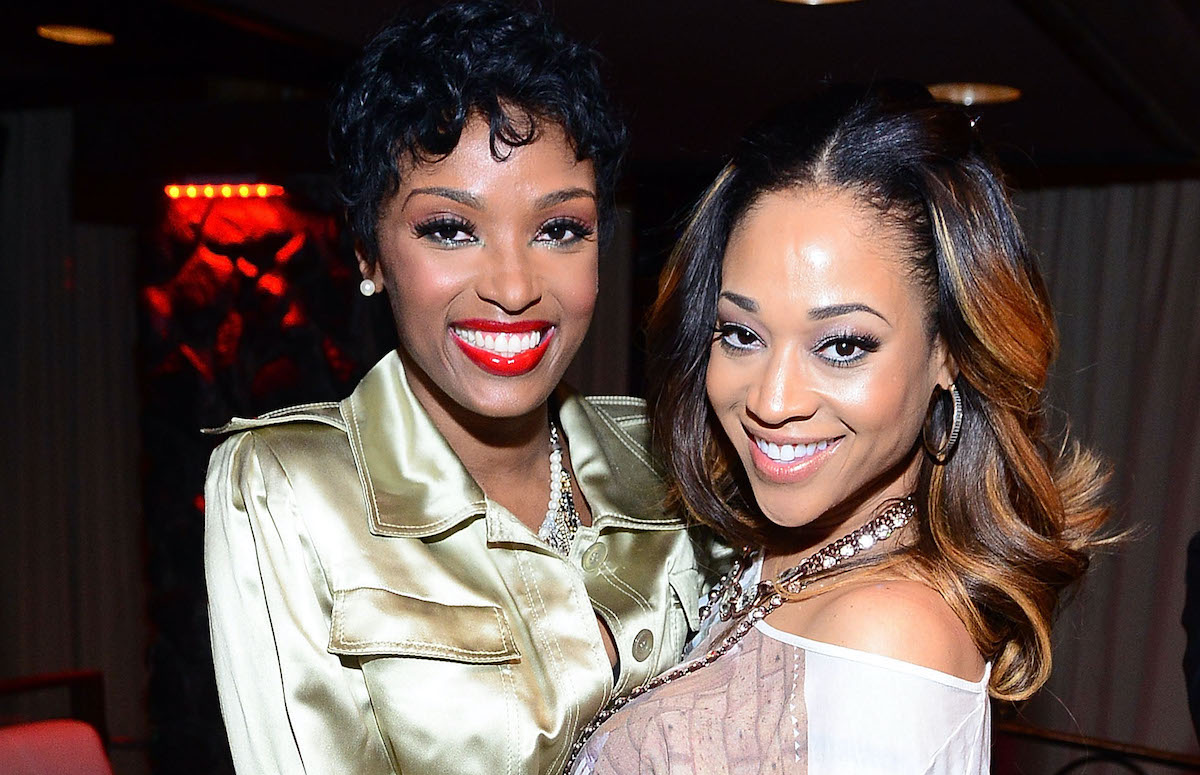 Inside the fallout between Mimi Faust and Ariane Davis
Rumors of a fallout between Faust and Davis began in late 2019 when Davis admitted on Melyssa Ford's I'm Here for the Food podcast that she lost certain friends because of Love & Hip Hop: Atlanta. She didn't say names at the time, but after speculation, she confirmed she and Faust were no longer friends.
"I'm really optimistic about Mimi when it comes to our friendship and what can be in the future. I try to stay open to that, but it takes two to tango," she said in a video shared to the Love & Hip Hop YouTube channel. "I can't just be willing to be in a friendship by myself. But I am open. She's always been like my sister and I don't even know why we stopped conversing."
"If I'd known why, I would have been [like], 'Oh okay, she's mad at me and this is what happened.' But no, I honestly do not know what the f*ck happened," Davis added.
Why Mimi Faust stopped being friends with Ariane Davis
Sharing her side, Faust said on Get Into It With Tami Roman that she chose to separate herself because of some alleged bad behavior on Davis' end.
"I had lots of, lots of, lots of love for Ariane. I knew Ariane for 15 years. But when someone shows you who they are, you have to believe them," she said. "And when they consistently, not just once or twice, but when they consistently show you who they are, you have to believe them. And I just kept pushing it to the side, pushing it to the side, giving it chances, [saying], 'No, no, she didn't really [mean to do that].' And now I'm looking like a dumb*ss."
She continued, "So you know, there's no love lost there. I love her, but to deal with that [no]."
RELATED: 'Love & Hip Hop': Which Cast Member Has the Highest Net Worth in the Entire Franchise?
Will the drama be captured on the upcoming season of 'Love & Hip Hop: Atlanta?'
It's unclear if fans will get to see the fallout play out on the next season of Love & Hip Hop: Atlanta, which returns with its 10th season on July 5. But it doesn't seem likely.
Not only has Davis left the show, but Faust hinted that she generally doesn't have much screentime due to her refusal to discuss certain aspects of her life. She told Roman, "I wasn't willing to be truthful and I wasn't willing to be honest about my personal life and that put me on the backburner."
But she didn't seem stressed over it, noting that she has plenty of other big things in the works, including acting gigs, her businesses, and an upcoming book about her life. She's holding out on the details until the deals are officialized, but she hopes to share more soon.
RELATED: 'Love & Hip Hop: Atlanta' Season 10 Has New Cast Members Whose Names Look Very Familiar