'Love & Hip Hop': Mimi Faust Reveals Reason for Ty Young Split
For weeks, there's been a lot of buzz on social media about the breakup between Love & Hip Hop stars Mimi Faust and Tamera "Ty" Young. The two dated for four years before becoming engaged in the summer of 2020. But less than a year later, they split. Now, Faust is opening up the relationship, including why it ended and what she hopes for their relationship moving forward.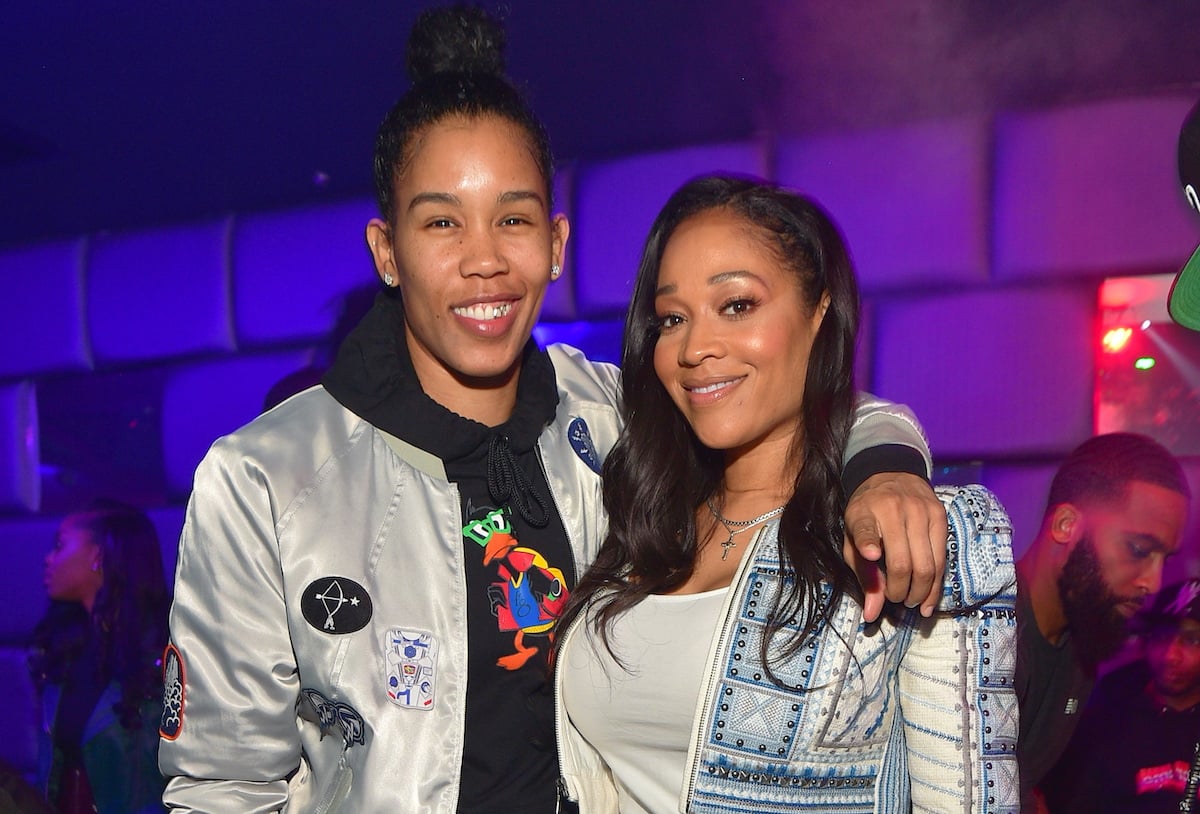 Why Mimi Faust and Ty Young broke up
Faust was on Get Into It With Tami Roman when she was asked about her split from Young, which became public in April. As ESSENCE notes, she previously said on Instagram Live that they ultimately wanted "different" things out of life. Elaborating, she told Roman that she and the sports star specifically disagreed on marriage.
"I think the turning point for me was engagement… that's not what I wanted," she explained. "I had expressed this to Ty, but Ty is a born athlete, she's a natural-born winner, she's just used to getting what she wants. And so that is what she wanted and she pressed forward with what she wanted, regardless of anybody else saying how they felt about it."
RELATED: 'Love & Hip Hop' New Projects 'It's a Love Thing' and 'Family Reunion' Confirmed by VH1
Asked to clarify her stance on marriage, Faust admitted that's not something she wants to do. "I didn't want to be married, no," she told Roman. But when she communicated that to Young, she said, it didn't go so great.
"Me saying that opened up a whole humongous can of worms not only for our relationship but for myself. I had to go to therapy … [In order for it to work], maturation had to have occurred, and I don't know how long it would have taken for that to happen. There was a lot of things on that level for me to consider a lifetime with someone."
She and her ex are no longer on speaking terms — at least, not right now
Sometime after the breakup, Faust saw Young on the blogs with a female friend. She told Roman that she was shocked due to the timing and also because Young hadn't told her about that person. "Let me tell you, we had our rough patch," she began. "I was getting myself together, I was going to therapy. Ty went out and got herself a friend. But I didn't get the friend memo until I saw it on the blogs."
Still, Faust took the high road, saying in a comment under an Instagram photo of them that, if Young had moved on, she wished her well. However, the drama continued in June when Young blasted a "friend" of Faust's on social media for allegedly being shady toward her (via Madame Noir). This situation, Faust said, is the reason things aren't "amicable" between her and Young.
"At this moment, right now, it is not [amicable] because of what she just did with this whole social media thing," she explained.
But she seemed open to making amends in the future, even in a romantic sense.
"You know, life is funny," Faust added when asked if she and Young will ever get back together. "Life is weird. Life is strange."
Only time will tell what happens with them, but we hope they can find some sort of peace moving forward.