'Love & Hip Hop': Mimi Faust Revisits 'Shaking the Table' Moment, Disses K. Michelle
There are many notable moments that come to mind when you think of Love & Hip Hop: Atlanta but few rival the 'shaking the table" moment that occurred between Karlie Redd and K. Michelle. Redd and Mimi Faust took a look back at this scene recently and Faust had some choice words for K. Michelle.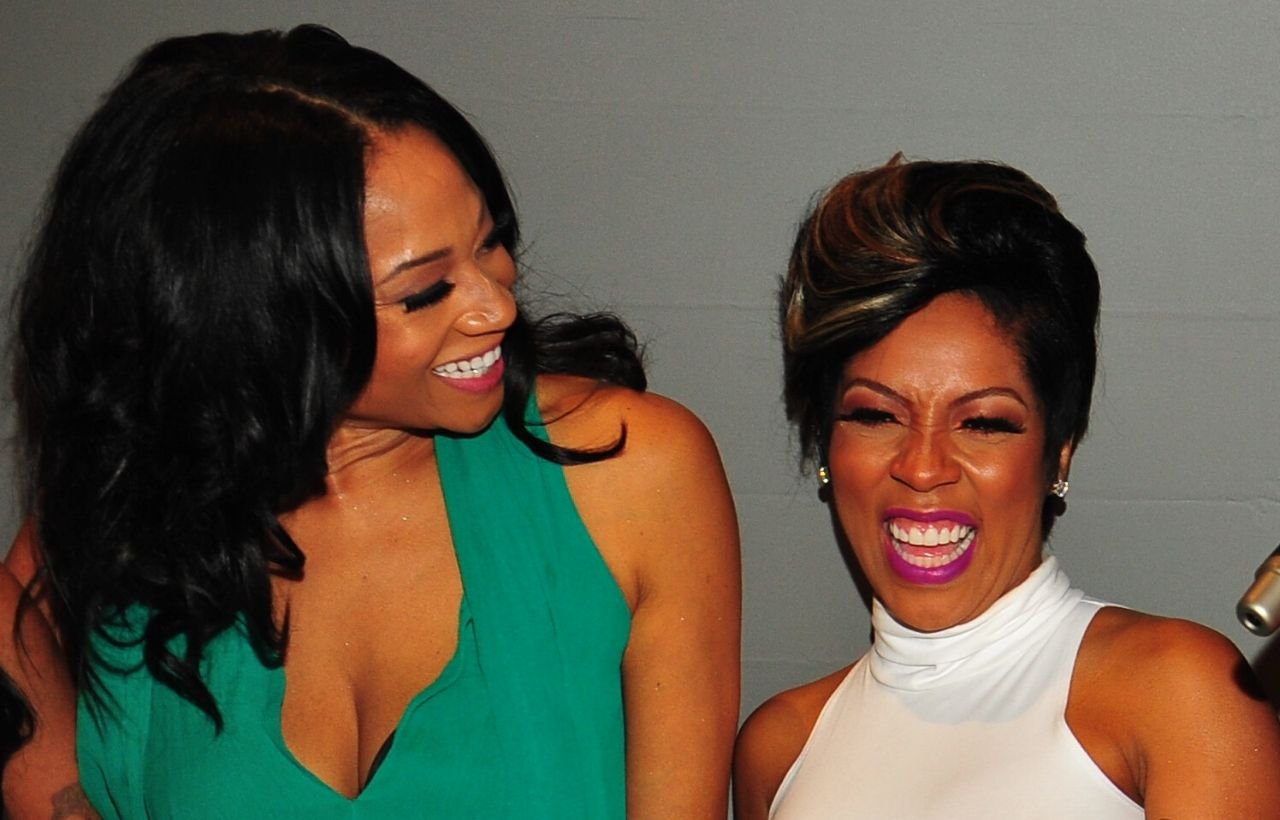 The table shake is an iconic 'Love & Hip Hop' moment
In the scene, Faust brought together Redd and K. Michelle so they all could settle their differences.
The situation got way out of hand when Redd started shaking the table at which they were sitting, resulting in K. Michelle's meme-worthy response, "Whoooo, this b***ch is shaking the table."
In the following confessional, K. Michelle uttered another noteworthy phrase from the show, "Don't shake, unless you ready to get shook." Redd and K. Michelle ended up mending fences after this moment.
K. Michelle and Faust's relationship, however, continued to sour after this moment. They got into a situation where K. Michelle hit her with flowers. They have been on bad terms in the years following these moments.
Here's what Mimi Faust says years after the scene
Redd and Faust both revisited the moment for a new series in which VH1 revisits popular moments from the franchise.
Talking about the now-infamous scene, Faust said, "K. Michelle not even about that life. She like talks all this s**t but when it comes down to it, you not that b***h."
She continued, "When K and I got into that situation when she hit me with the flowers, she took off and ran, went into the dressing room, and locked the door. Like, if you bout it, why you running?"
"If the attention is not on her, she is going to turn it on her any way she can. She's smart in that aspect and I have to give to her. In that aspect, she's smart as f**k, because she will twist the situation to be on her at any given moment for the camera. It was all for the TV of it all," Faust added.
Love & Hip Hop: Atlanta airs Mondays on VH1.