'Love & Hip Hop': Moniece Slaughter Once Said Lil Fizz Told 'Lie After Lie' About His Relationship With Omarion
Though Apryl Jones and Lil Fizz may not be together anymore, their relationship is still the subject of a lot of chatter on social media. If you remember correctly, many months ago at the Love & Hip Hop: Hollywood reunion, Lil Fizz tried to say that he and Omarion were not friends like that. But Moniece Slaughter, Lil Fizz's ex, came out against this idea and called it out.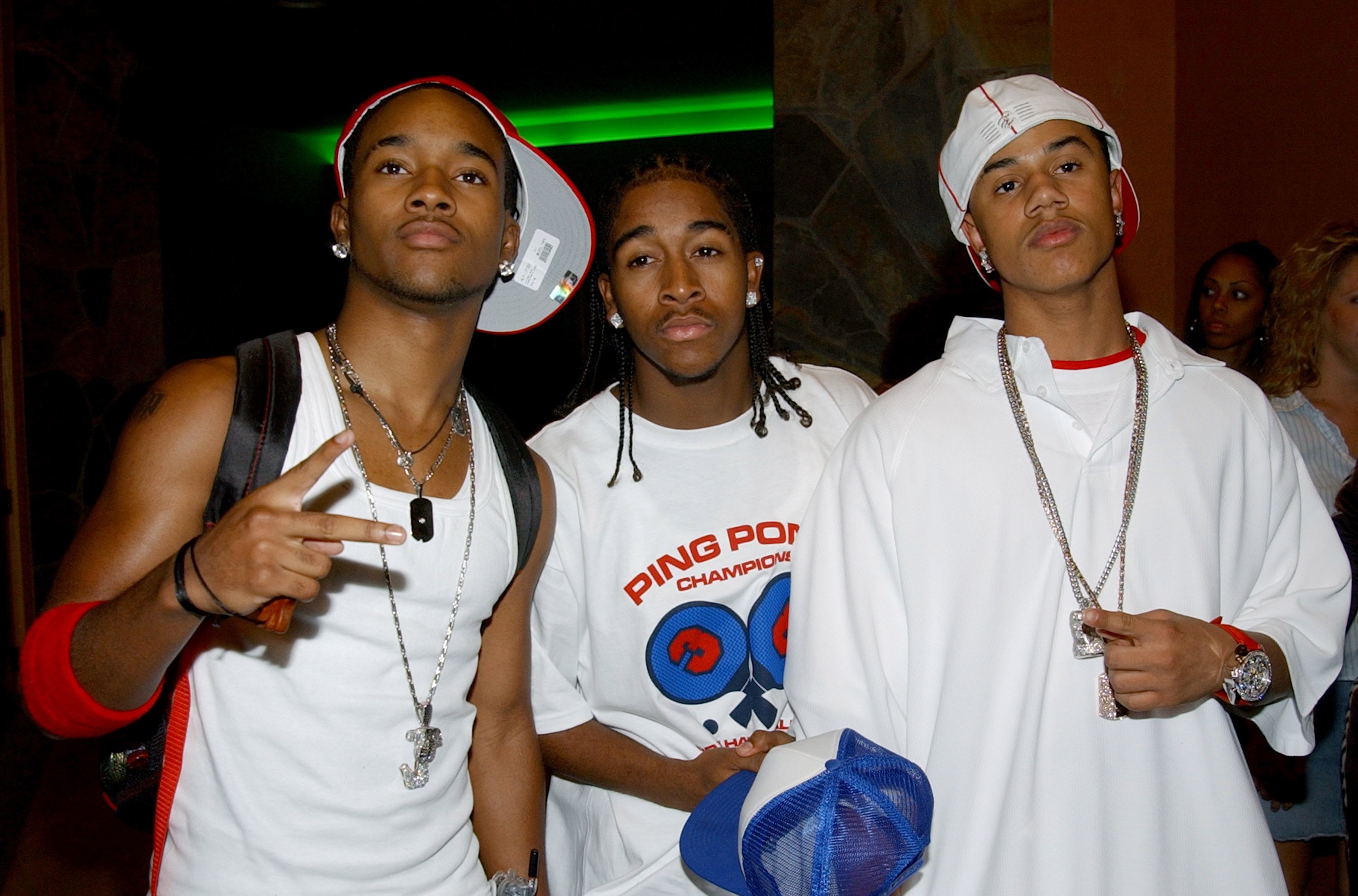 After he began dating Apryl Jones, Lil Fizz claimed he was never friends with Omarion
Both on the show and off, it was very controversial for Jones and Lil Fizz to be together because Jones is the ex-partner of Omarion, Lil Fizz's B2K bandmate.
When many people on social media were criticizing Lil Fizz on dating the ex-partner of someone who he seemed to be lifelong friends with, he tried to combat the notion that he and Omarion were close. He insinuated that they were nothing more than co-workers. He also claimed that Omarion had been unresponsive toward him.
At the December Love & Hip Hop: Hollywood season reunion, Lil Fizz said he and Omarion were not close and that they were only co-workers when they came together for the new B2K tour. He said that he was friends with J-Boog, but not Omarion.
He was asked about this coming off of a Vibe interview that the group did. In that interview, he said, "At the end of the day, we're all grown men and we all live our own separate lives. It's not like we're brothers and best friends and hang out after the tour. Everybody's home. I haven't spoken to any of them. They haven't spoken to me. And you know, that's just that. It's business, but we know what it is. When we come together, the spirit takes over."
Moniece Slaughter says Omarion and Lil Fizz were good friends
In an Instagram Story post from back in December, Slaughter denied Lil Fizz's claims that he and Omarion didn't have a substantial relationship with Omarion while they were in the group together.
"My BD just be tellin lie after lie after lie," she wrote. "Omarion was at my son's 4th or 5th bday party at glow zone. During his FRIENDSHIP w/ Omarion, he completely put Boog on the back burner. Never saw that man I'd heard mention of his name smh. Both Dreux and I attended their 2nd baby shower (we came separately of course. I attended a bday party at their house for her after season one with Morgan Hardman (my bd was there). Omari invited Dreux & Kam to Disneyland after the release of his single w/ Chris brown & here. Along with Chris & other fathers and their sons! Them boys were friends."
She continued, "My son referred to Omarion then & now as uncle O. She even said to me in a text, 'Kam is such a good boy. He already had been. Even when Dreux used to bring him around when me & O were together.'"
Slaughter has already said that she will not be returning for the next season of Love & Hip Hop: Hollywood. No word yet if Jones or Lil Fizz will be coming back to the show.