'Love & Hip Hop': Moniece Slaughter Unleashes Alleged Details About a Court Order Involving Omarion and Lil Fizz
Comments made by Moniece Slaughter in a recent Instagram live session are continuing to make the rounds. After the Love & Hip Hop star's statements including some big allegations against Lil Fizz, now, people are talking about an alleged court order that she referenced during the live video as well.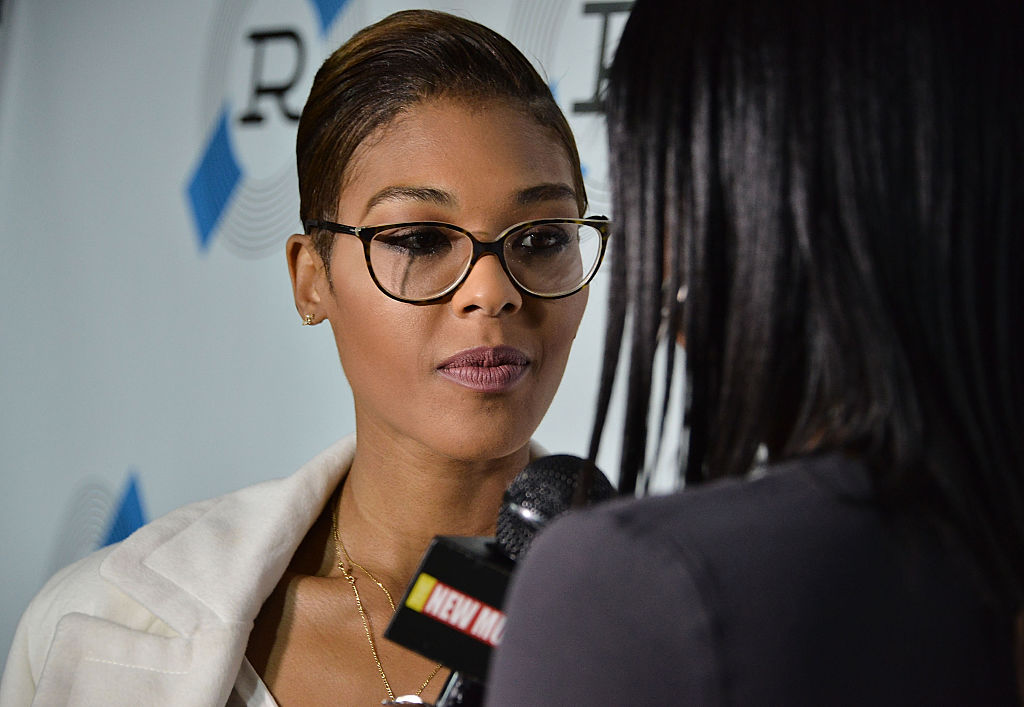 Moniece Slaughter spoke a lot about her situation with Lil Fizz recently
Slaughter and Lil Fizz seemed to be headed in a good direction as far as their co-parenting relationship by the end of the latest season of Love & Hip Hop: Hollywood. For those unfamiliar, they were at odds because Lil Fizz entered a relationship with Apryl Jones, the ex of his bandmate, Omarion. Jones is also the mother of Omarion's children. Despite these inroads being made, the Slaughter has made jabs at the duo, who have now broken up, on social media.
She even hopped on Instagram Live recently talking about her relationship with Lil Fizz. The live session included some alarming allegations against Lil Fizz. She said in part, "I have never kept your son from you. Even when you put your hands on me in front of him at a basketball game. Even when you got in my face knowing that I was by myself at his basketball game. The boy was two and a half. Taunting me. Talking bout…This n***a put his hands on me in front of everybody at a basketball game. And my bio dad called him and said, 'Yo, n****s disappear every day. And nobody gives a f**k. Don't be one of them.'"
She alleges all sorts of details about a court order
Also during Instagram Live, Slaughter also claims that the split between Lil Fizz and Jones all stems from a court order. She insinuates that because of this court order, their relationship was destined to be doomed because Omarion made it so Lil Fizz could not be around his children with Apryl.
At the start, Slaughter admits that she wasn't going to give her input. "I knew that they were gonna have to split because there was a motion filed that my BD not be around [Omarion's] kids," she stated, according to Hot New Hip Hop. "And they needed certain information from me to make sure that he was not able to be around Apryl's children. Initially, I had told them no. I'm not a rat, I'm not, I don't like the n***a, but at the end of the day, I don't want to be dragged into this. Especially to protect somebody else's kids and when he gets upset and he gets mad, what's gonna happen to me and my son?"
Still, at the end of the day, she decided to do what she thought she needed to do. "I was gearing up to go to court so I made my own little deal with the other side and at that point, I thought to myself, if the roles were reversed, would he do the same fo me?" Moniece continued. "If the roles were reversed, would he just mind his business… No, he wouldn't. He absolutely would not, so I said f**k it."
Earlier this year, Jones revealed that she and Lil Fizz were no longer together. With this news, it is rumored that Lil Fizz may not be returning to the next season of Love & Hip Hop: Hollywood.