'Love & Hip Hop' Star DreamDoll Opens up About Almost Dying After Plastic Surgery
Over the past several years, plastic surgery has become near-lethal, especially for a lot of celebrities in the public eye. Rapper and former Love & Hip Hop star DreamDoll is opening up about her experience going under the knife.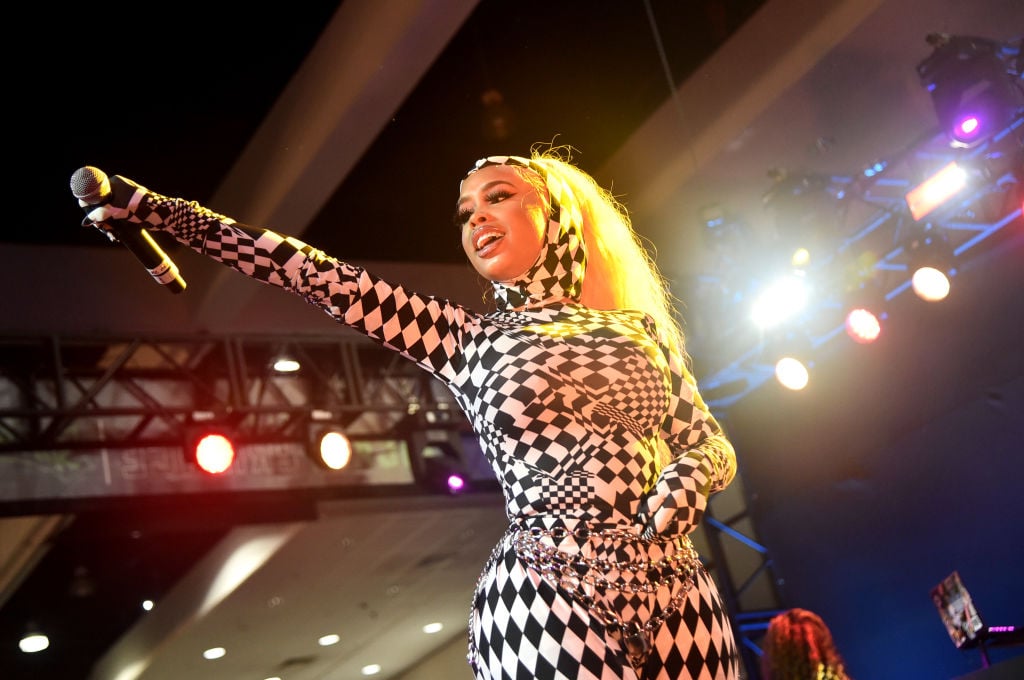 Who is Dream Doll?
DreamDoll is a 27-year-old rapper whose real name is Tabatha Robinson. The was born and raised in The Bronx, New York. She first gained fame for starring in the sixteenth season of Bad Girls Club on Oxygen. She was kicked off the show for alleged bullying and assaulting a fellow housemate.
Around 2017, she started her career in rap, going on to release an EP called Life in Plastic. The same year, she began appearing on Love & Hip-Hop: New York for its eighth season in a recurring capacity. She left the show after that one season.
DreamDoll speaks about her plastic surgery and YBN Almighty
DreamDoll spoke about the plastic surgery that almost killed her in a YouTube mukbang video. "I got my work done in Colombia and like you, I didn't have enough fat. I almost died, literally this year I almost died. I got sick and my body was rejecting the injections thru my skin.  So I had to go back there, because I was so afraid that doctors here in America would cut me up," she said.
She also talked about her relationship with rapper YBN Almighty. "I just deserve better and I know my worth. I know how I should be treated. I know men are not supposed to put their hands on women and that's just that."
DreamDoll is focused on her music
Now, DreamDoll seems to be looking toward the future and what's up next in her career.
She later stated in the video, "I'm trying to focus on my music, and that's basically what I've been doing. I feel like when you're in a relationship, especially being an artist, sometimes it kind of zones you out and you forget sometimes. You'll put being with your boyfriend over your studio sessions, and then that's when you start arguing with your manager, you're canceling shows because of that. I was kind of like losing my focus a lot."
The rapper is expected to release new music in 2020.