'Love & Hip Hop' Star Nia Riley Alleges Soulja Boy Kicked Her While Pregnant
Nia Riley of Love & Hip Hop: Hollywood fame has levied some allegations against her former boyfriend, Soulja Boy. In a recent interview, she detailed the allegations, including how she says he kicked her when she was pregnant.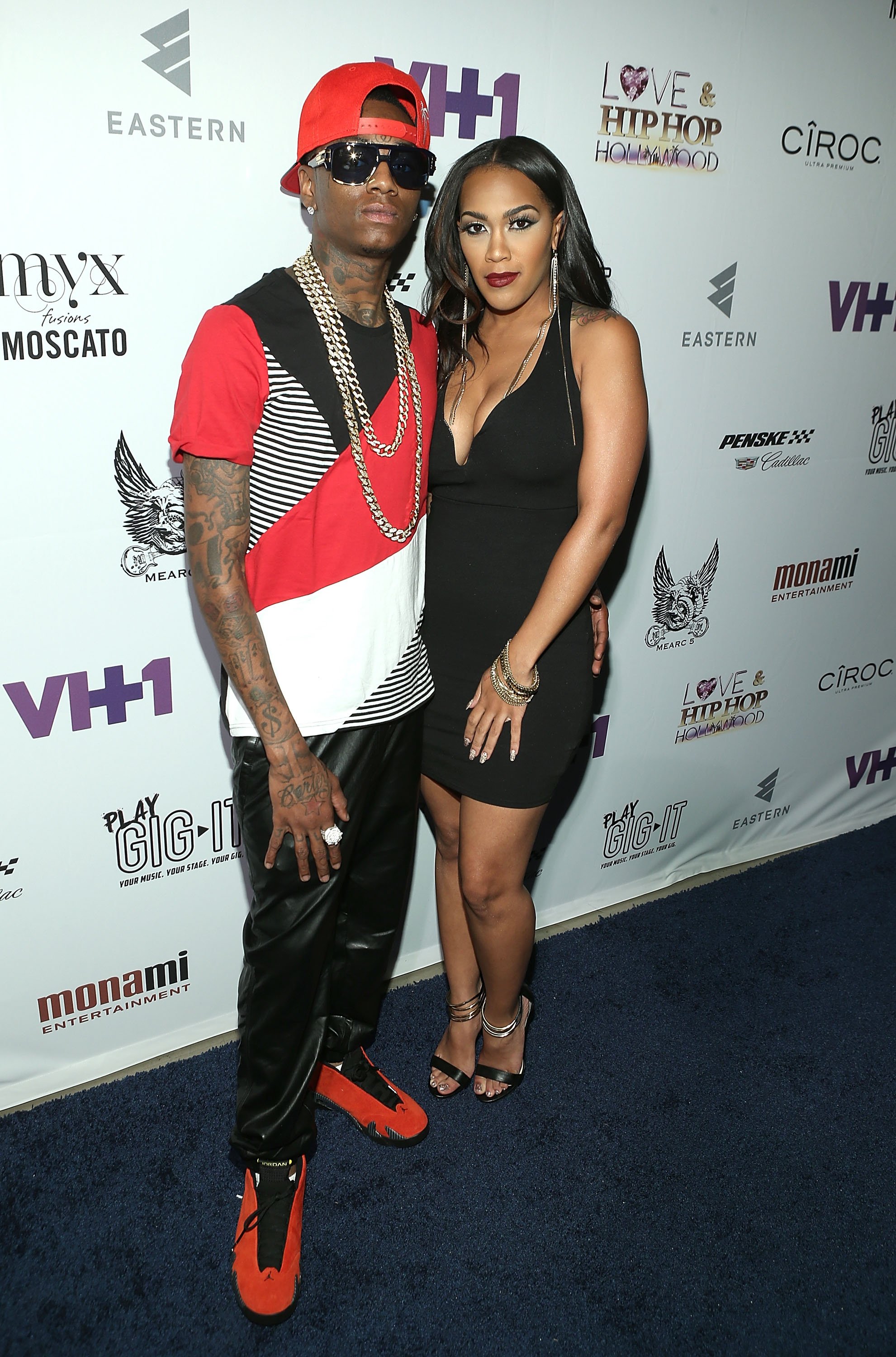 Who is Nia Riley and when did she star on 'Love & Hip Hop'
Riley was an original cast members on Love & Hip Hop: Hollywood. Even though she was never a main cast member, she appeared in a supporting role for the first four seasons of the show.
Before she was on Love & Hip Hop: Hollywood, Riley was primarily known as a model, socialite and daughter of Teddy Riley. She was also known for her relationship with rapper Soulja Boy, as they had been together on-and-off since the mid-2000s. Soulja Boy was a main cast member on the first two seasons of the show and the first couple of episodes of the third season.
For the show's first two seasons, Riley's storylines were mostly about relationship woes with Soulja Boy and his cheating. She also had a miscarriage which was documented on the series. Soulja Boy cheated on Riley in the second season with her friend Nastassia "Nas" Smith, resulting in a violent feud between the two.
What Teddy Riley thought of Nia Riley's relationship with Soulja Boy
Teddy even appeared on an episode of Love & Hip Hop when Nia introduced Soulja Boy to hin for the first time, though they had been dating for 8 years at the time.
In a 2015 interview, Teddy. said that didn't watch the show and didn't approve of Soulja Boy's relationship with his daughter. "I don't watch it all… I can't do nothing to that gentleman because the simple fact she's welcoming it," he said. "If she came to me and say, 'Dad, this dude is trying to hurt me, and hurt me real bad, and I need something done about it?' Then something would be done about it." 
What has Nia Riley said about her relationship with Soulja Boy
As reported by The Jasmine Brand, Riley said in an interview with Tasha K that she suffered abuse at the hands of Soulja Boy, alleging that he kicked her when she was pregnant.
"He absolutely knew I was pregnant," she said. "I was like 15 weeks. I don't think I had told anybody else that I was pregnant because, truthfully, in my mind, I didn't know what I was going to do or what I wanted to do. And I was in LA so I had some time.
She continued, "I'm not sure what time it was that it happened but I know for sure it was that night, late that night, maybe early morning. I remember I had put a towel on the bed."
As of yet, Soulja Boy has not responded to what Nia Riley had to say.