'Love & Hip Hop': Princess Love Reveals Ray-J Hooked Up With Tommie and Other Cast Members
Princess Love dishes on Ray-J's past hook-ups with 'Love & Hip Hop' cast members in messy game.
On-and-off couple Ray-J and Princess Love have allowed their relationship to play out in the public eye for years. Love & Hip Hop viewers were introduced to the pair as couple in season 1 as they navigated relationship issues with Ray-J's ex. Since becoming fixtures on Love & Hip Hop: Hollywood, they've dated, fought, married, and started a family.
Off camera, Ray-J and Princess have broken up, made up, had The Conversation, and seem to be in marital limbo. In a recent TV appearance, the couple spoke on their relationship and some of Ray-J's past Love & Hip Hop entanglements. Teairra Mari is not the only name on the list.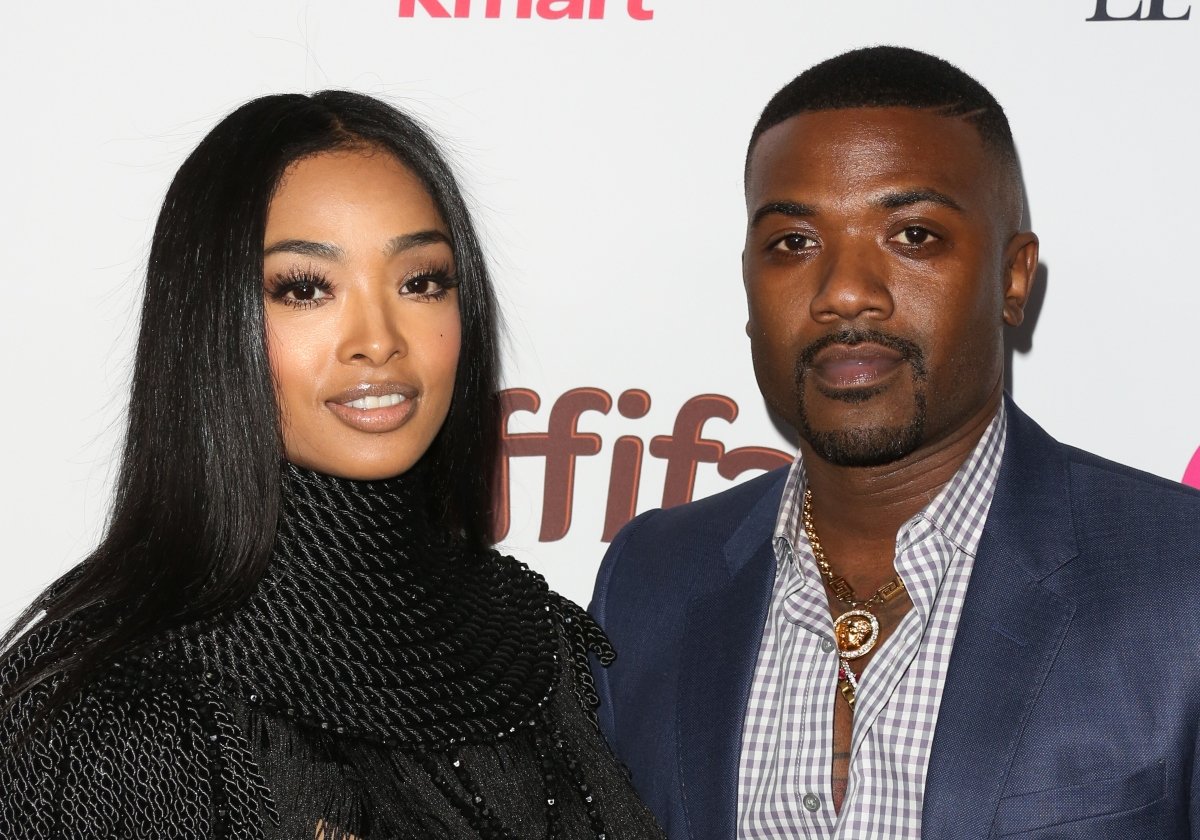 'Love & Hip Hop' is on hiatus
In the wake of the pandemic, Love & Hip Hop aired its final batch of taped episodes in summer 2020 and has since gone on hiatus. To fill the void until production begins again, VH1 launched Love & Hip Hop: Secrets Unlocked. The four-part special series features updates from various cast members around the country, including Princess Love and Ray-J.
Kendall Kyndall plays host for the virtual chats that have dipped into behind the scenes drama, everyone's current relationship status, family, and past storylines.
Other LHH franchise members who have popped up in the special include Cyn Santana, Karlie Redd, Rasheeda and Kirk Frost, Lil' Scrappy, Mendecees and Yandy, and Safaree and Erica Mena.
Princess Love and Ray-J air out their laundry
No strangers to relationship drama, Ray-J and Princess have gone back and forth on social media about their marriage and children. It's no secret that Ray-J has a track record with women and at times, his antics have upset Princess.
But the two appeared side by side in a recent episode of Love & Hip Hop Unlocked where the cast played a game of "Sex Degrees of Separation." The point? To determine which castmates across the multiple franchises dated or hooked up.
When it was revealed Ray-J and Moniece were together, even Rich Dollaz was unaware. "But that don't count," replied Ray-J.
Princess Love dropped a bomb that made Ray-J go clueless when she said LHH ATL cast member Tommie Lee hooked up with him. Feigning amnesia, Ray-J asked, "When?"
But Princess pointed out that Tommie blurted it out on TV. If it's true, that means Moniece and Tommie have Scrapp de Leon and Ray-J in common.
When Kyndall helped connect the bridge between Nikki Baby and Ray-J, he said he heard Karlie Redd hooked up with the "I Hit It First" singer. Ray-J looked dumbfounded as Princess cracked up about the revelation. He claimed to have trouble remembering the encounter.
What are Ray-J and Princess Love doing now?
In an earlier part of the episode, Princess Love said she and Ray-J are focused on co-parenting, and they're still in the midst of the divorce. However, she added that he has a pattern where he'll stay home with her for a few days and then takes off for week and before returning.
She also stated they haven't been intimate in three months, but joked she wants to conceive more children with Ray-J. It's not clear whether they intend to get back together for good.