'Love & Hip Hop': Rasheeda Frost and Mimi Faust Revisit the Notorious Candle-Throwing Scene
Though it isn't the first series in the Love & Hip Hop franchise, Love & Hip Hop: Atlanta is responsible for some of the most iconic scenes in all of reality television. One of these scenes came by way of Rasheeda Frost and K. Michelle when they got into an argument and a candle went flying. Frost and friend/co-star Mimi Faust got together recently to discuss the very notable moment in the show's history.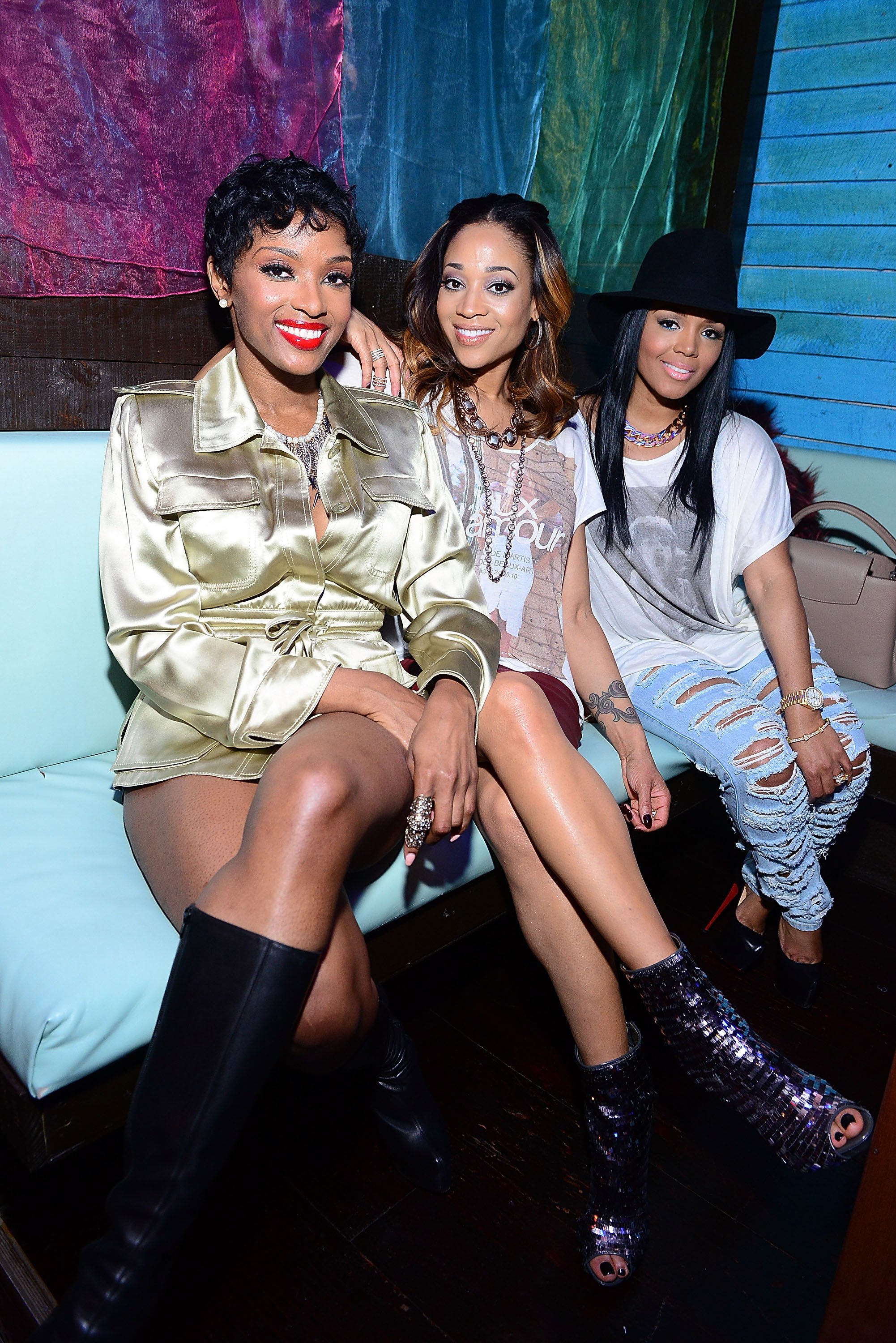 K. Michelle is responsible for a lot of memorable moments
K. Michelle is a mainstay on Love & Hip Hop, having appeared on the Atlanta series first and then moving on to New York and Hollywood. While on Atlanta, she made a splash as one of the original main cast members. The show also gave a major bump to her singing career. Her storylines revolved around her music endeavors, as well as feuds and friendships that she had with co-stars.
A big feud she had on the show is one with Karlie Redd, which came to a head when Faust brought them together. It resulted in the meme-worthy phrase, "Whoooo, this b***ch is shaking the table." Though Redd and K. Michelle ended up getting along, she and Faust haven't been on good terms in recent years.
RELATED: 'Love & Hip Hop': Lil Scrappy and Erica Dixon Defend Daughter Against Comments on Instagram
Ironically, another big moment from the series was when K. Michelle attended Faust's housewarming. Ariane Davis and Faust were also there. As soon as Frost got there, she and K. Michelle started getting into it. Insults were hurled and then somehow, massive objects were thrown.
Here's what Mimi Faust and Rasheeda Frost say about the iconic scene today
Redd and Frost both revisited the moment for a new series in which VH1 revisits popular moments from the franchise. Watching the scene, Frost said, "I have come so far, y'all. I am not gonna hit anybody."
RELATED: Omarion Says This Is The Reason Things Didn't Work Out With Ex, Apryl Jones
Specifically talking about the part in which K. Michelle said "Tell Kirk and his three earrings I said hello," Frostimplied that she had to respond to that. "You just don't say nothing about my man, my kids…when you do it just takes me there." She also said that she wishes she had reacted differently when K. Michelle threw a candle.
Faust explained that the moment also had wide-ranging impacts on her apartment. "Do you guys know that I had wax in my sofa, on my walls, over my whole house. I was finding wax for months after this situation happened."
In the scene, Frost talked about K. Michelle getting plastic surgery, stating that parts of it were going to fall out. While reviewing the words that were exchanged all of these years later, Faust complimented Frost's foresight. "And that's why she got her whole a*s taken out now. Rasheeda, you was right the entire time."
The ninth season of the show premiered on VH1 this March, but the season was cut short due to the coronavirus (COVID-19) pandemic. It is unclear if the tenth season will debut on track around March or April 2021.