'Love & Hip Hop': Rasheeda Frost Makes a Comment Suggesting She Is Older Than We Thought
Rasheeda Frost is a veteran on Love & Hip Hop: Atlanta, so of course, fans are always speculating about her personal life. According to a comment she made on social media, the rapper and television personality may be older than her listed age that's online.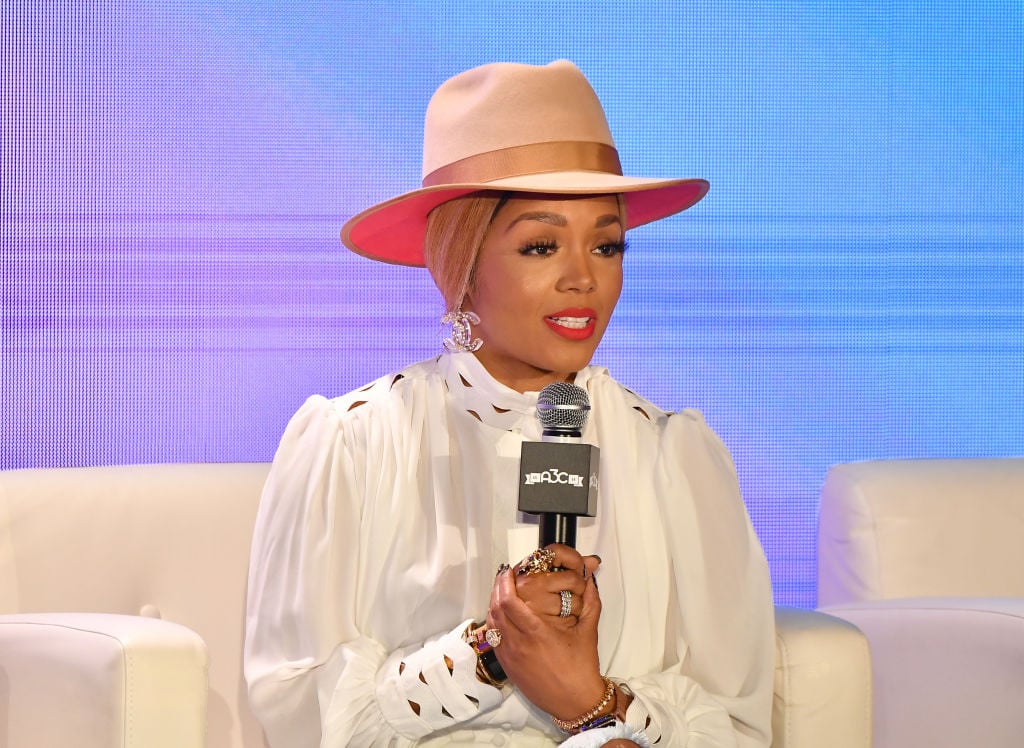 Rasheeda's current age was thought to be 37
Rasheeda, who gained notoriety as a rapper before joining Love & Hip Hop: Atlanta, is one of the show's original cast members and has remained on the show since its inception.  
On the show, most of her storylines involve the behavior and infidelity of her husband, Kirk Frost. In the show's early seasons, Kirk accused Rasheeda of cheating on him.
When she got pregnant, he made her take a paternity test. This angered fans of the show because, at the time, Kirk was cheating and cheated on Rasheeda with multiple women.
Later on, it was revealed Kirk was having a baby with another woman that he was sleeping with. Kirk was criticized for his actions and Rasheeda also received backlash from viewers for staying with him. She separated from him but they reunited not long after.
Since Rasheeda's listed age all over the internet is 37, including from sources like IMDb, many people have thought that she and Kirk must have gotten married when he was 31 and she was 17.
She claims she was actually not a teen when she got married
The duo recently celebrated their 20th wedding anniversary a few months back.
Fans have continued to speculate about the matter, with people writing things in her Instagram comments things like, "So when y'all got married, you were really 17& he was 31?" That comment in particular was left on a video of her spending time with her family amid social distancing and the coronavirus (COVID-19) pandemic.
On this occasion, Rasheeda answered the fan directly and said, "Honey, I wasn't thinking about getting married. I was in high school at 17 try again, inspector gadget!"
This reads as if Rasheeda is stating that she did not get married when she was 17, which means that she isn't 37.
Fans became to come to her defense. One said, "An episode she did say it was going to be their 20th anniversary also it's easy as h**l to look up their age and when they got married. Most likely, when she was 18, and he was 32, either way, it's their business."
However, some people continued to bring up the fact that she is either older or she and Kirk got together when she was a teenager. "Well, if she was born in 82 and they got married in 99 and for Frost to be born in 69… then her speculation was accurate 🤷🏽‍♀️ it's on google. So it's pretty much everyone's business if they wanna know love," someone commented.
While we aren't sure of Rasheeda's exact age, it looks like she isn't too keen on making a big deal of the matter regardless.
Love & Hip Hop: Atlanta airs Mondays on VH1.