'Love & Hip Hop': Ray J Doesn't Know Yet If He Made a 'Mistake' by Filing for Divorce From Princess Love
The dust hasn't even settled after Love & Hip Hop star Ray J filed for divorce from his wife Princess Love and there may be cold feet already. In a recent interview, Ray J talked about his impromptu decision to file divorce papers and made it pretty clear that he isn't too sure about his decision to split.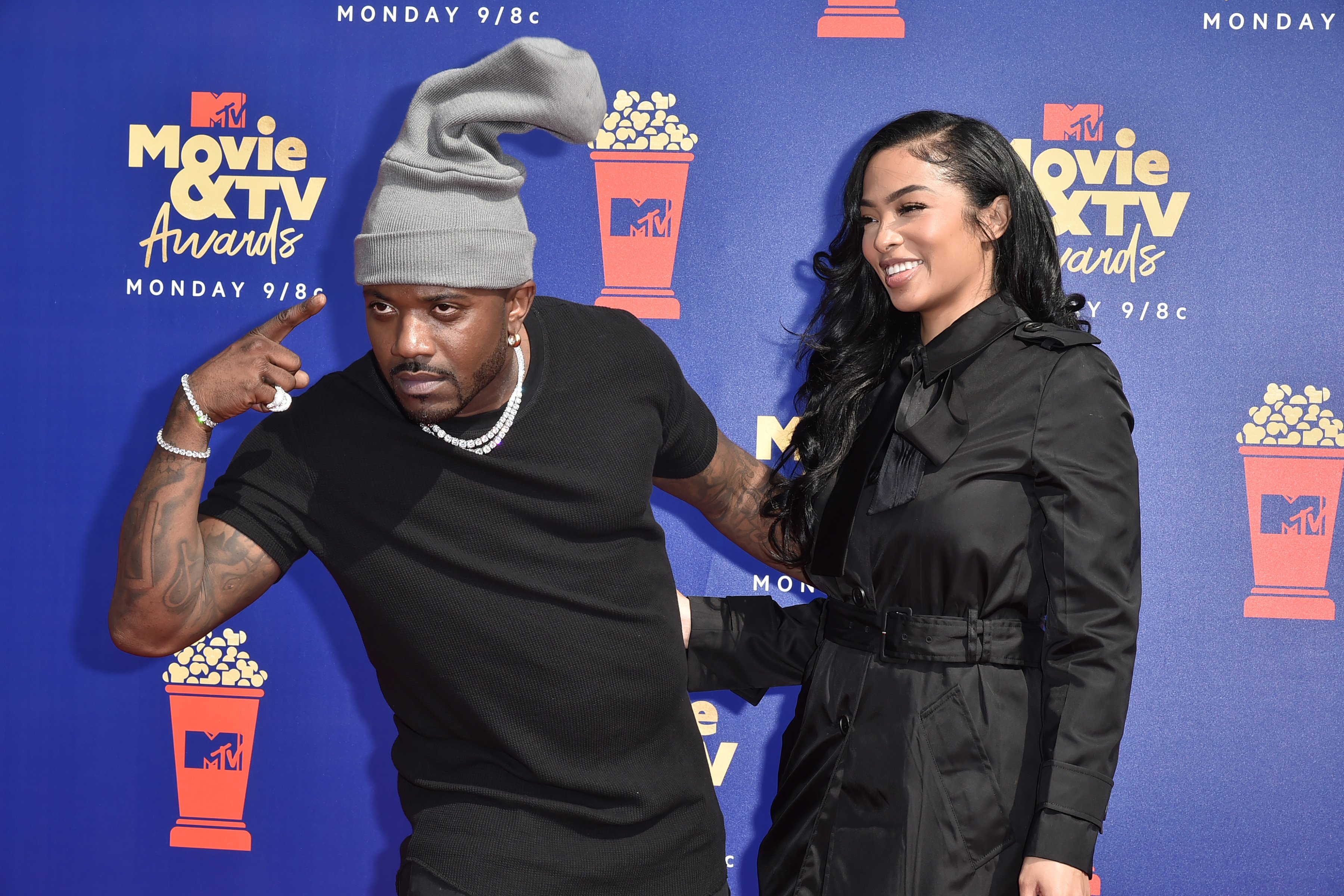 Though the couple has been on the rocks for some time now, the news that Ray J was the one to file for divorce was very surprising for fans. This surprise was exacerbated by the fact that Love just rescinded her own divorce request just months ago. Everything began to spiral after Love claimed that Ray J left her and their daughter in Las Vegas while she was pregnant with their son. There were also rumors about infidelity. For a long time, Ray J seemed interested in reconciling when Love was not.
Ray J's opinion about marriage counseling has changed
Ray J was a guest on The Real this week, where he sat down with hosts Loni Love, Jeannie Mai, Adrienne Bailon Houghton and Garcelle Beauvais. During the interview, he talked about filing for divorce and where his head as at while all of this is going on.
In the divorce papers, Ray J cited irreconcilable differences. But from the looks of it now, it seems like that he is open to patching things up, despite his actions.
RELATED: 'Love & Hip Hop' Star Moniece Slaughter Involved in Car Accident, Shares Shocking Story and Photos
Though he didn't like the idea of marriage counseling a while back, he now has a different view of it. He told the hosts, "I just felt like the counseling was more so a hustle and it wasn't good. I felt like it would get one-sided. But, hey, maybe we do need counseling."
He is open to the idea now. "I spent all weekend at the house with the kids, Princess, my mom and her friends. It was just a good vibe, it really was. I just have to fall back and go, d**n, this is a really, really good thing."
The musician, entrepreneur, and television personality went on to say that the couple having a good relationship is important for the kids
"I would be up for it [couseling]. I'd be up for whatever it is to make sure my kids have a strong foundation and have both their parents in their lives 24/7. I don't see myself splitting the time, it's so tough to not be with your kids all of your time."
Will he and Princess Love get back together
When Love asked Ray J what the issue was at hand, Ray J cited situations that become "too explosive," resulting in people moving "too fast." In this situation, he didn't tell Love before he filed papers.
RELATED: 'Love & Hip Hop': Stars Lyrica Garrett and Pam Bentley Almost Come to Blows in 'The Conversation'
When you're in your own relationship, sometimes, you know, sometimes you do things spontaneously, sometimes you move too fast, sometimes you make mistakes," he explained. "So, I'm not saying that that's what I did, or that I made a mistake, but I don't know if I did make a mistake. I don't know. I have every right to just not know and still just try to figure it out."
At the end of the day, Ray J says that he does want to be married. When Mai prodded him with the question, noting that the marriage would have to be successful outside of the kids, he said, "Yeah, don't beat me up!"
It doesn't look like this situation is going to end anytime soon, so be on the lookout for more news surrounding the Norwood-Harris family.