'Love & Hip Hop': Report Alleges Omarion Ended Relationship With Apryl Jones Because of Apryl's Thirst for Fame and Her Close Friendship With Fizz
The saga between Omarion, Apryl Jones, and Fizz at one point seemed never-ending. All of the drama unfolded throughout each's time on Love & Hip, with Jones appearing oblivious as to why her relationship with Omarion ended.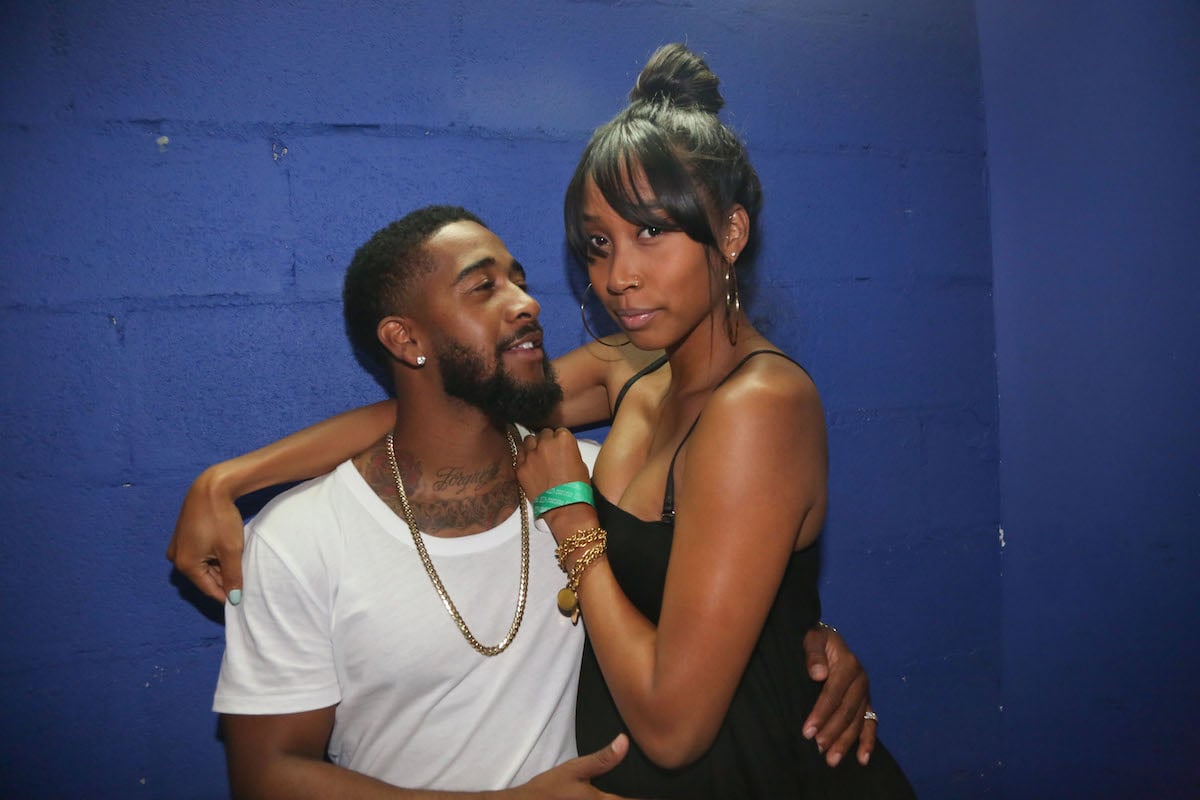 Jones accuses Omarion of abandoning their family without reason. But a new report reveals that Jones' alleged desire for fame and her friendship with Fizz is the actual reason Omarion walked away.
Omarion and Apryl Jones have different accounts of how and why their relationship ended
Jones and Omarion dated for a little over four years. The couple share two children together. Throughout their relationship, Jones says she put her dreams on hold to support Omarion's career resurgence. She alleges Omarion left her and their family without warning just two months after the birth of their daughter.
Without Omarion, Jones says she rebuilt her life piece by piece by focusing on fitness and starting businesses. She accuses Omarion of refusing to communicate with her, telling Nick Cannon on his radio show that Omarion is "mean" to her.
The former couple are reportedly in and out of court regarding child support and custody. Jones alleges Omarion became even colder toward her when she began dating Fizz.
RELATED: Omarion Says This Is The Reason Things Didn't Work Out With Ex, Apryl Jones
But Omarion's story regarding the end of his relationship with Jones is much different. He says he had several conversations with Jones about being unhappy but they went on deaf ears. He admits to leaving, believing the situation at home became too toxic to stay in.
In an interview with Vlad TV, Omarion says their breakup is a result of simply growing apart and him changing into what he believes is a better version of himself.
"I was going through a lot of changes, especially within my business," he says. "I was asking myself a lot of questions. We just had kids. I was like, why am I doing this? – and I needed a moment to be able to just recalibrate and refocus and really think about what I wanted to do…People grow and some people grow out of each other."
A source claims Omarion left Apryl Jones because of Jones' alleged hunger for fame and her close relationship with Fizz
Jones insists that she and Fizz did not become intimate until years after her relationship with Omarion ended, but according to YouTube vlogger Tasha K, that's not true. Tasha K alleges that a source close to the situation reveals that Jones began secretly hooking up with Fizz while Omarion was on tour.
In episodes of Love & Hip Hop, Jones admits that she and Fizz have known each other the same duration of time she's known Omarion. She claims they have always had a close friendship, something she says Omarion was aware of.
RELATED: Did 'Love & Hip Hop Hollywood' Star, Apryl Jones, Lose Custody Of Her Kids To Her Ex, Omarion?
Tasha K also alleges that Jones only began dating Omarion to pursue her own entertainment aspirations. When Omarion discovered Jone's alleged affair with Fizz, he broke things off with Jones.
It's also reported that Jones and Omarion's custody arrangement includes a clause that Fizz cannot be around their children. Months after Jones and Fizz went public with their relationship, they split, with various blog sites attributing the split to Jones custody stipulation. 
Omarion says he never had an issue with Jones' relationship with Fizz, instead, he preferred to be kept out of their storyline on Love & Hip Hop. He says he hopes that he and Jones can one day reach an amicable place.