'Love & Hip Hop': Shekinah Jo Anderson Gets Dragged for Crying About Lenox Mall During Protest
Several celebrities are being either praised or criticized for the actions and opinions in light of the police murder of George Floyd. Love & Hip Hop star Shekinah Jo Anderson found herself receiving a lot of backlash when she was crying about the state of an Atlanta mall during protests.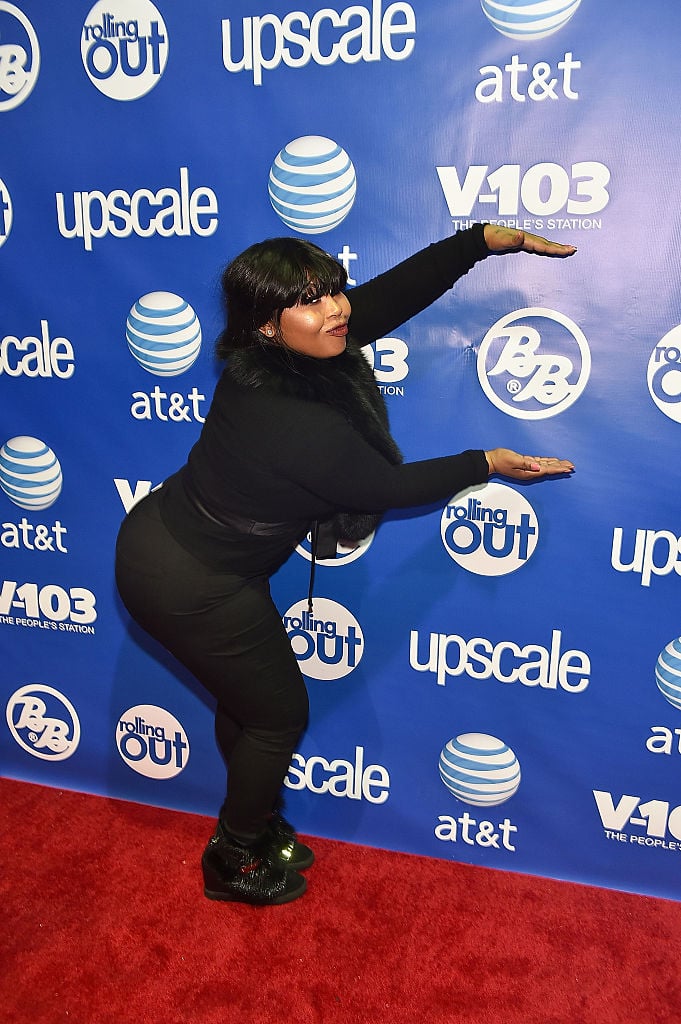 Shekinah Jo Anderson has been on several reality shows
Anderson's initial claim to fame was when she was supporting cast member on T.I. & Tiny: The Family Hustle for most of the series' six-season run on VH1. She then starred in a short-lived spinoff of the show, Tiny & Shekinah's Weave Trip, with Tiny Harris. It aired briefly in 2014.
It was revealed in 2018 that she'd make a return to reality television after being tapped for the cast of Love & Hip Hop: Atlanta for the show's eighth season.
Anderson went viral earlier this year for a moment during the Love & Hip Hop: Atlanta season 8 reunion show. She was in a back-and-forth with fellow cast member Akbar V in which she responds, "Yes, niece!" The meme especially took off when many on Twitter supported Zaya Wade's first red carpet appearance.
She was on Instagram crying about the Gucci store in an Atlanta mall and got blasted for her comments
In an Instagram Live, Anderson lambasted protesters at Atlanta's Lenox Mall. "Gucci ain't did s**t to y'all," she said while crying. "Y'all can say whatever y'all wanna say…they racist…whatever, I don't wanna hear that s**t. They ain't did s**t to y'all. Lenox Mall ain't did nothing to you."
Many people have deemed her comments as insensitive because she was worried about a mall, store, and replaceable items while people are grieving because someone's life was lost.
"I wish we would've got a crying live for Breonna Taylor And George Floyd instead," tweeted someone.
Another person said, "I cannot believe Shekinah Jo Anderson a**. B***h crying over replaceable shit over unreplaceable lives."
Musician Tory Lanez also openly criticized Anderson, tweeting, "WITH ALL THE THINGS GOING ON …. IM SEEING THIS LADY CRYING OVER THE GUCCI STORE BEING BROKEN INTO ?!!?? THE F*****G GUCCI STORE SHORTY ??!?!??"
The most recent season of Love & Hip Hop: Atlanta can be watched in full via VH1 on-demand.