'Love & Hip Hop': Sierra Gates Regrets Karlie Redd Fight, Admits She Was the Aggressor
Sierra Gates and Karlie Redd's fight was a huge deal on Love & Hip Hop's most recent season. Gates recently spoke about the altercation with her friend in a new interview.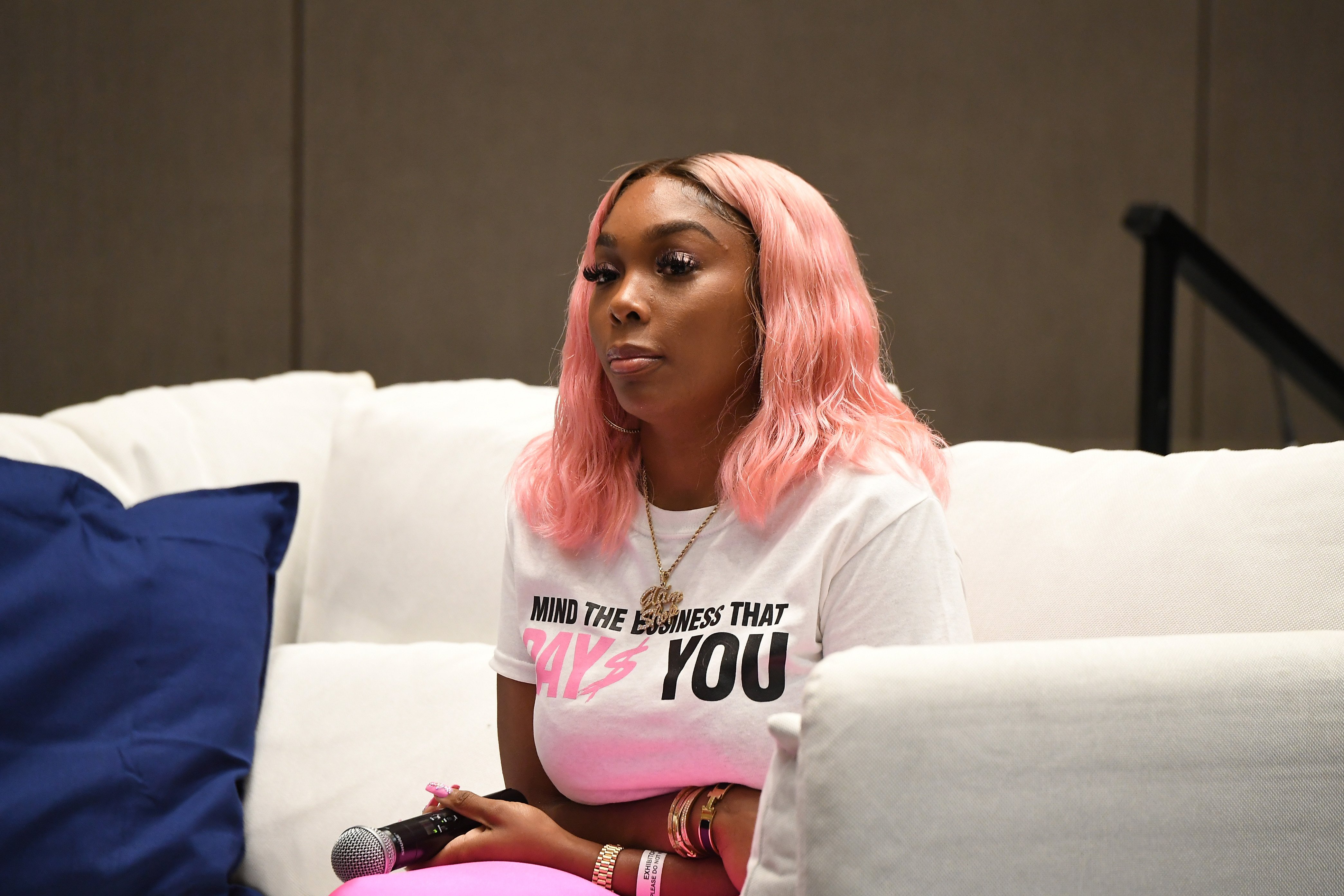 Sierra Gates and Karlie Redd had a huge altercation on the last season of 'Love & Hip Hop'
During the most recent season of Love & Hipi Hop, Gates and Redd were on bad terms, starting with Redd not showing up to Gates' court appearance. Gates' legal issues stemmed from being accused of attacking a pregnant woman who has another child by her ex, Shooter. These issues were documented on this season of the show.
Initially Redd agreed to testify on Gates' behalf but she was got stuck in traffic on the way to the court appearance. Gates also gave her the wrong courtroom number. Though the hearing got postponed, Gates was extremely upset that Redd could not make it. Gates was so angry with Redd she tried to attack Redd her when she saw her at an event. Gates' other friends tried to jump in and get hits as well.
An attempted apology came from Redd when a group of women from the cast went to church together. Gates told Redd that she regretted her actions. Redd said that while she technically forgives her, their trust is broken. From this moment, they departed and hoped to one day get back to the way things were before.
Speaking with Hollywood Life last year, Gates said that cameras didn't capture everything that happened before she mushed Redd in the face.
"A lot of people are just looking for me mushing her in the face but they didn't really see the conversation before the mush in the face," she said. "I was asking her to leave and she wouldn't leave. She was like 'No, b***h I'm not going anywhere'. And we were just going back and forth, and with drinks in our system and as having so much going on I kind of mushed her."
Sierra Gates revisits her fight with Karlie Redd and what went wrong
In an interview with In Touch Weekly, Gates spoke about her recent appearance in the VH1 special Love & Hip Hip Hop spinoff series, Family Reunion: Love & Hip Hop Edition
"The fight that we got into that, you know, [the one] I kind of initiated, I wish I could take that back because it just really put like a real bad damper in our friendship," she said. "I miss my friend. I want my old friendship back."
She also admitted that she was the one to start things. "It feels like it sometimes it's like a little weird for [Karlie] because, you know, I was the one that was kind of the aggressor at the time," she explained. "So I feel like it's kind of weird for her, but for me, you know, I'm just ready to get [our friendship] back. I'm just going to give her all the time that she needs and I'm just going to be patient."
Gates is expected to return for the upcoming season of Love & Hip Hop: Atlanta after last season ended early due to production restrictions because of the the coronavirus (COVID-19) pandemic. The season will air this year but it is unclear when.