'Love & Hip Hop' Star and Karlie Redd's Ex Hit with Fraud Charge Over $2 Million Coronavirus Loan
Several small businesses were able to receive a loan from the federal government to assist during the coronavirus (COVID-19) pandemic. Mo Fayne, who appeared on Love & Hip Hop: Atlanta's eighth season the then-fiance of Karlie Redd, has been charged after using funds he received from one of these loans on himself.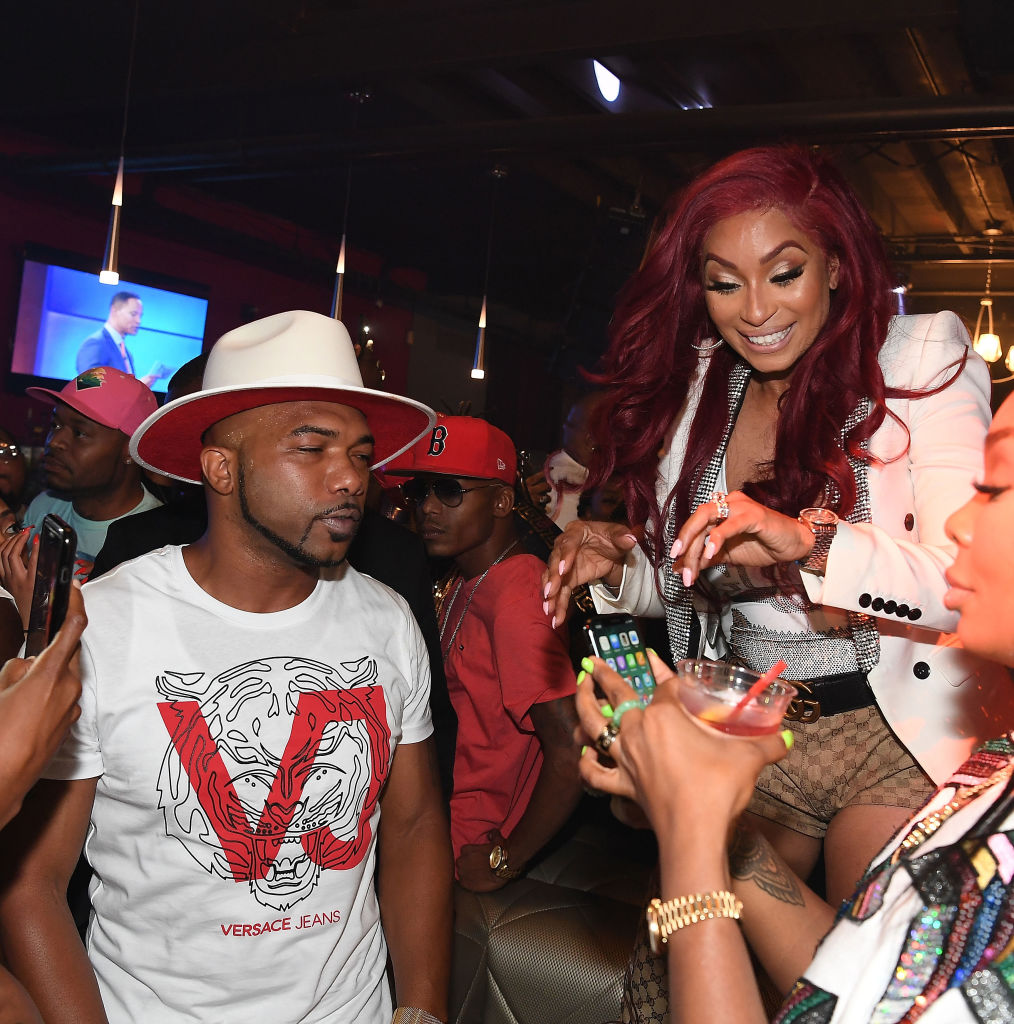 Who is Maurice Fayne and what was his time like on 'Love & Hip Hop'
Maurice "Mo" Fayne, aka Arkansas Mo, was a recurring guest star on the eighth season of Love & Hip Hop. As explained on the show, he is the owner of a trucking company and was previously engaged to original, longtime cast member, Karlie Redd. He appeared in nine episodes of the season.
His storyline involved the relationship problems that he and Redd were having. One of the obstacles in their relationship was the reveal that he had a child with another woman. Redd also accused him of being abusive.
RELATED: 'Love & Hip Hop': Shooter Gates Drags BK Brasco After Party Incident But Sierra Defends Him
Because they broke up, Fayne did not return to the show for its ninth season. He announced their break up on social media, sharing a post that said, "When someone accuses you of doing something you're not doing, it's usually because they're the ones doing it." The caption stated, "I'm officially SINGLE!!"
In the show's ninth season, although Fayne did not appear, Redd held a dramatic funeral for the end of their relationship. Alexis Skyy also confronted Redd on the show, saying that they were involved and that Fayne gave Redd's engagement ring to her. The two soon got over their feud with each other.
Here's everything we know about the charges
It was announced Wednesday that Fayne had been charged with federal bank fraud in relation to business loans that were given to businesses amid the pandemic.
Fayne received what's called Paycheck Protection Program for his trucking company, Flame Trucking. However, the reportedly spent the money on himself.
"The defendant allegedly stole money meant to assist hard-hit employees and businesses during these difficult times, and instead greedily used the money to bankroll his lavish purchases of jewelry and other personal items "The department will remain steadfast in our efforts to root out and prosecute frauds against the Paycheck Protection Program," said Assistant Attorney General Brian A. Benczkowski in a statement published by The Hollywood Reporter.
The report says that out of the $2 million he got for the loan, Fayne spent $1.5 million on jewelry, including a Rolex watch, a diamond bracelet, and a diamond ring. He also reportedly used some of the money to pay $40,000 in child support.
When interviewed by federal agents, Fayne is said to have denied spending the money on himself at first. But authorities were able to seize cash and a new, 2019 Rolls-Royce Wraith. They were also able to seize money in three different bank accounts that he owns.