'Love & Hip Hop' Star K. Michelle Gets Into a Feud with Moneybagg Yo After Accidentally Shading Him on Instagram Live
Aside from her career as a singer, songwriter, and television personality, K. Michelle is known for being in the center of drama. She tends to attract headlines for her petty antics, gaffes, and feuds with everyone from Tamar Braxton to her former Love & Hip Hop co-star Joseline Hernandez. But this time, she swears she really didn't mean to start anything.
The "V.S.O.P." singer was recently on Instagram Live when she apparently forgot she was recording and began to bad-mouth Memphis rapper Moneybagg Yo. The remarks led to a back-and-forth between them that ended with K. Michelle offering up a quasi-apology to the "U Played" rapper.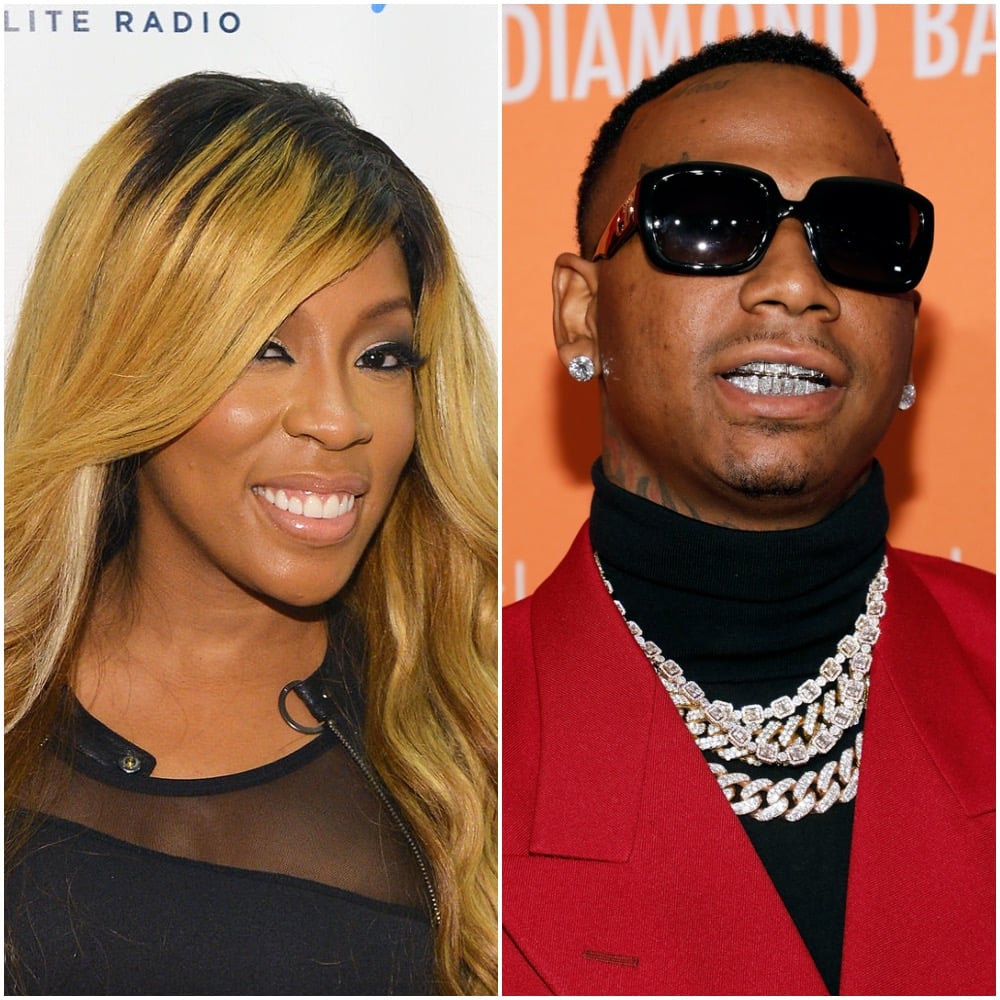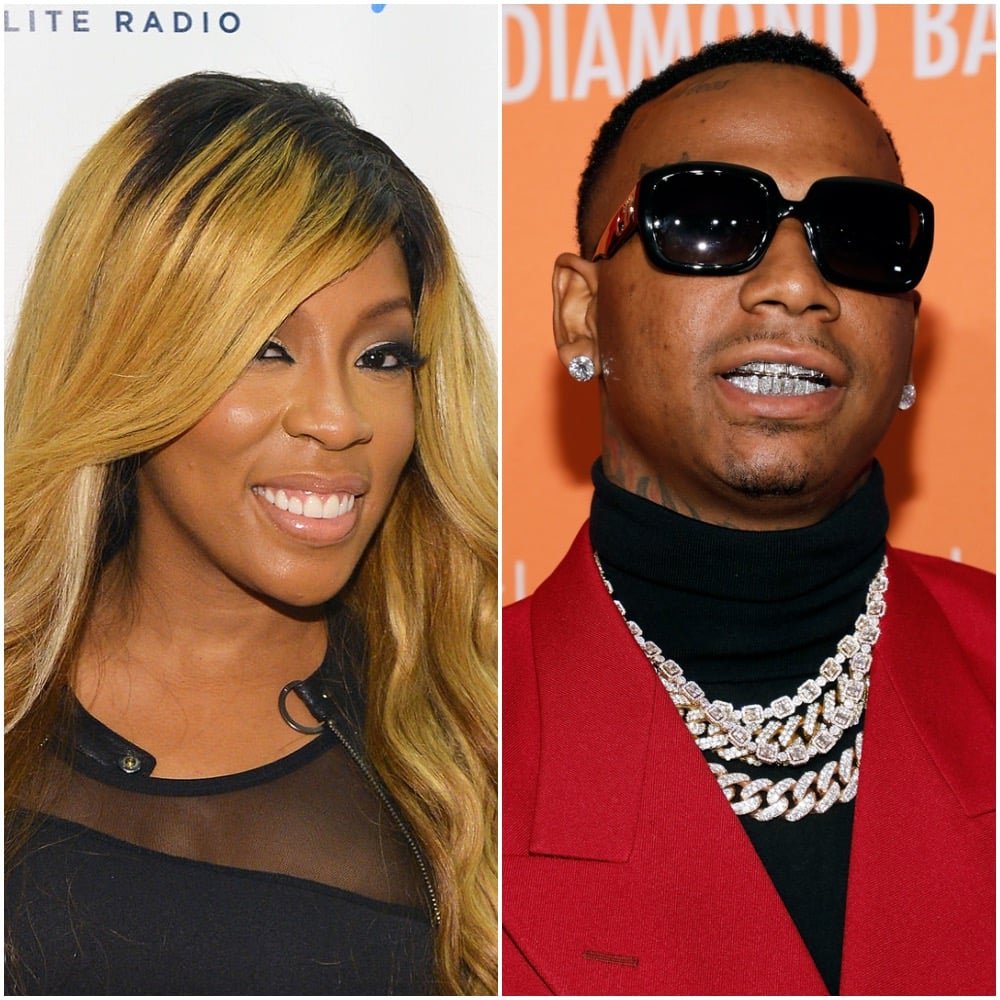 What did K. Michelle say about Moneybagg Yo?
HotNewHipHop reports the drama started on July 17. K. Michelle had been in the studio on Instagram Live when she joined in on the national conversation about a pricey Lamborghini truck Moneybagg Yo had just bought for his girlfriend, Ariana "Ari" Fletcher. Without any apparent evidence, she claimed the truck was rented and took shots at the rapper's finances.
"I should go up here with Moneybagg and tell him about his $100,000 that they finna show in his bank account today at 7 o'clock while he trying to be picky about some records when I done did sh*t with Chris Brown and everything," she said, suggesting she had unsuccessfully tried to work with the Memphis artist.
"And I turned your a** down for some p***y. And you out here with $100,000 rentin' Lambos," K. Michelle added.
The clip cut as K. Michelle said, "Oh, I'm on live."
Moneybagg Yo and Ari Fletcher's response to K. Michelle
As the Internet started obsessing over K. Michelle's claims, both MoneyBagg Yo and Ari took to Instagram to respond to her.
Ari, a social media influencer, posted a video where she refuted the singer's claim that the truck is rented while Moneybagg Yo bashed K. Michelle in another clip.
"I'm so tired of these mad jealous a** h*es just poppin' up out the woodwork like, 'H*e, I don't even know you,'" he claimed. "Never talked to you, never DM'd you, never text you, never received a call from you, never picked up a call like c'mon bruh."
"Keep it real with yourself first," he continued. "Then you talking about a feature name dropping. I don't give a f**k who you worked with."
He later clarified after social media users unearthed an old clip of him and K. Michelle that he had met her once but still considered her unimportant.
As the pair and other social media users continued to vent about the matter, K. Michelle hopped online and said she'd learned her lesson. "In the words of @iloveshalah 'No more Instagram lives for you miss lady, you forget when you're even on it' Lesson learned❤️" she captioned an Instagram picture of her sitting on a sofa.
As of writing, it's the latest update in the drama among them.