'Love & Hip Hop' Star Karlie Redd Denies Getting Plastic Surgery
Though no season of Love & Hip Hop is on right now due to production obstacles as a result of the coronavirus pandemic, its stars are continuing to make headlines. Following a photo that was posted last month, Karlie Redd is seemingly shutting down rumors that she had surgery on her face.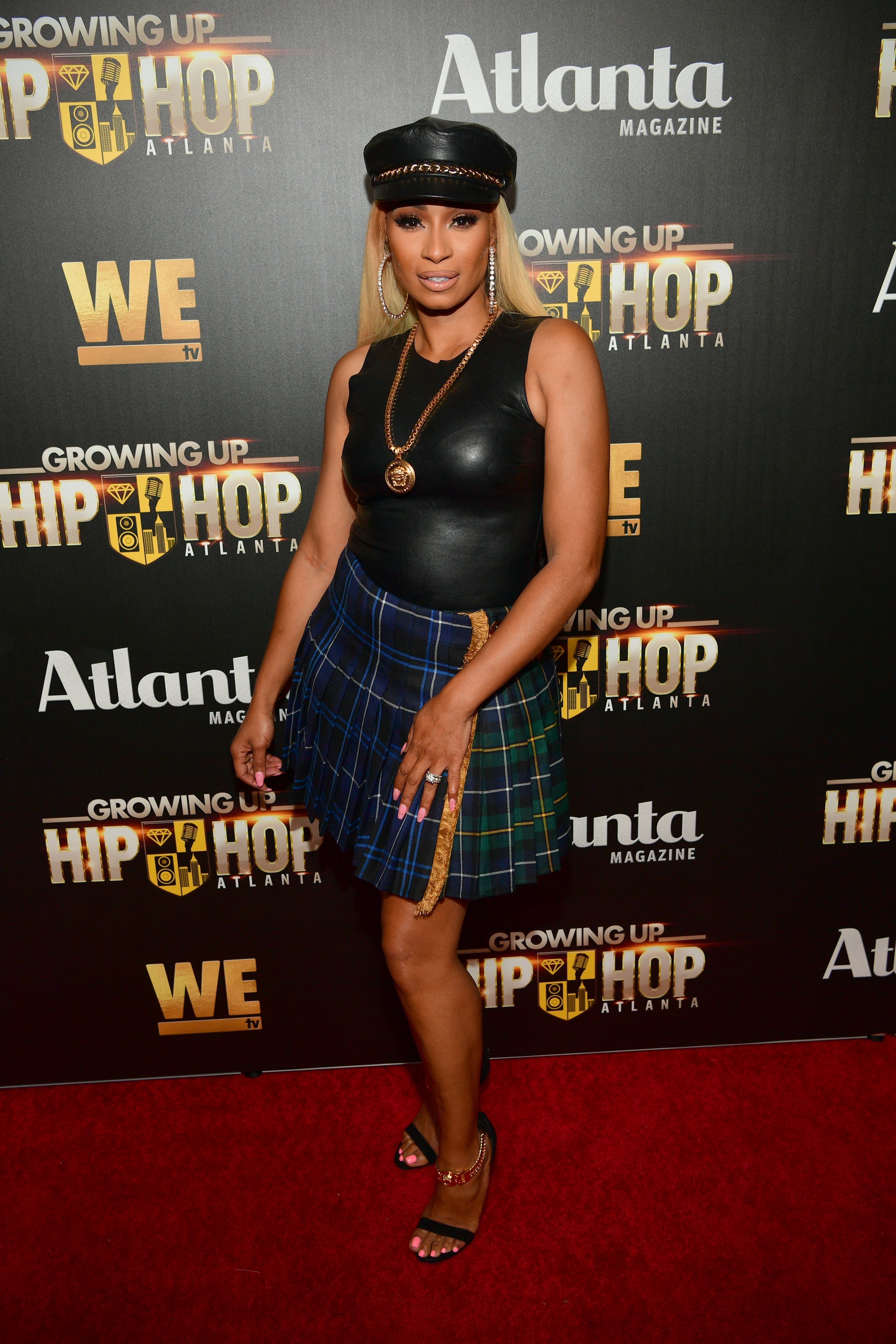 Karlie Redd is one of the show's longest-serving main cast members
As one of the show's original stars, Karlie Redd has been on Love & Hip Hop: Atlanta since its very beginning. Most of her storylines have been around her relationships and love life.
Her prior romantic relationships featured on include Benzino, Yung Joc, Scrapp DeLeon, Lyfe Jennings, and Sean Garrett. Redd has also feuded with several cast members, with the most notable of these being her beef with K. Michelle.
For the show's most recent season, a big storyline of Redd's was her feud with her friend, Sierra Gates. She also entered the season grieving (literally) the end of her relationship with her ex-fiancé, Arkansas Mo.
A photo she was in earlier this year alarmed fans
Back in May, a photo surfaced of several cast members gathered together during quarantine. Gates, Redd, Shekinah Jo Anderson, Mimi Faust, Rasheeda, and Spice aare pictured in the photo.
It was posted by Gates on Instagram first. It got even more traction when the popular Instagram blog, The Neighborhood Talk, posted it on their social media platforms. Fans began to comment, suggesting that they think something may be wrong with Redd.
"Karlie looks sick," commented one person. Another fan said, "What's wrong with Karlie? Allergic reaction?" Redd never directly addressed the public's reaction to the photo.
RELATED: 'Love & Hip Hop': Brandy Speaks for the First Time About Blinding This R&B Singer in One Eye
The television personality makes a post about plastic surgery
Even before the photo, fans have long accused Redd of getting plastic surgery during her time on a show. Now, she's addressed these claims in a new post on her Instagram page.
She wrote, "For those who swear I had all this surgery done to my face. I have never had surgery but here's my secret. @simonourianmd1 Cool Laser Treatment done to my face. He also did my lips 👄 But NO Surgery 🤷🏽‍♀️."
RELATED: 'Love & Hip Hop': Mimi Faust Revisits 'Shaking the Table' Moment, Disses K. Michelle
In the comments, fans gave her support. "Whatever make u happy life is too short and you only get 1. So live it how you wanna live it cus ppl gone talk anyway. You pretty and probably got more money than ya haterz," said one fan.
Another person said, "F them they always gone be mad❤️❤️❤️ they still mad, even after all that they still found a reason to be mad know gone say you did something."
The most recent season of Love & Hip Hop: Atlanta did not have a reunion episode or any specials due to production wrapping early because of the coronavirus (COVID-19) pandemic.
It is unknown if more episodes for the season will premiere later this year or if it will pick up in 2021 with a brand-new season.