'Love & Hip Hop': Stars Lyrica Garrett and Pam Bentley Almost Come to Blows in 'The Conversation'
Are we finally going to figure out the fate of Lyrica Anderson and A1 Bentley's relationship? The two Love & Hip Hop stars will appear in an upcoming special on Zeus called The Conversation, in which they appear to unpack their marital problems. But it looks like things get heated, especially between their mothers.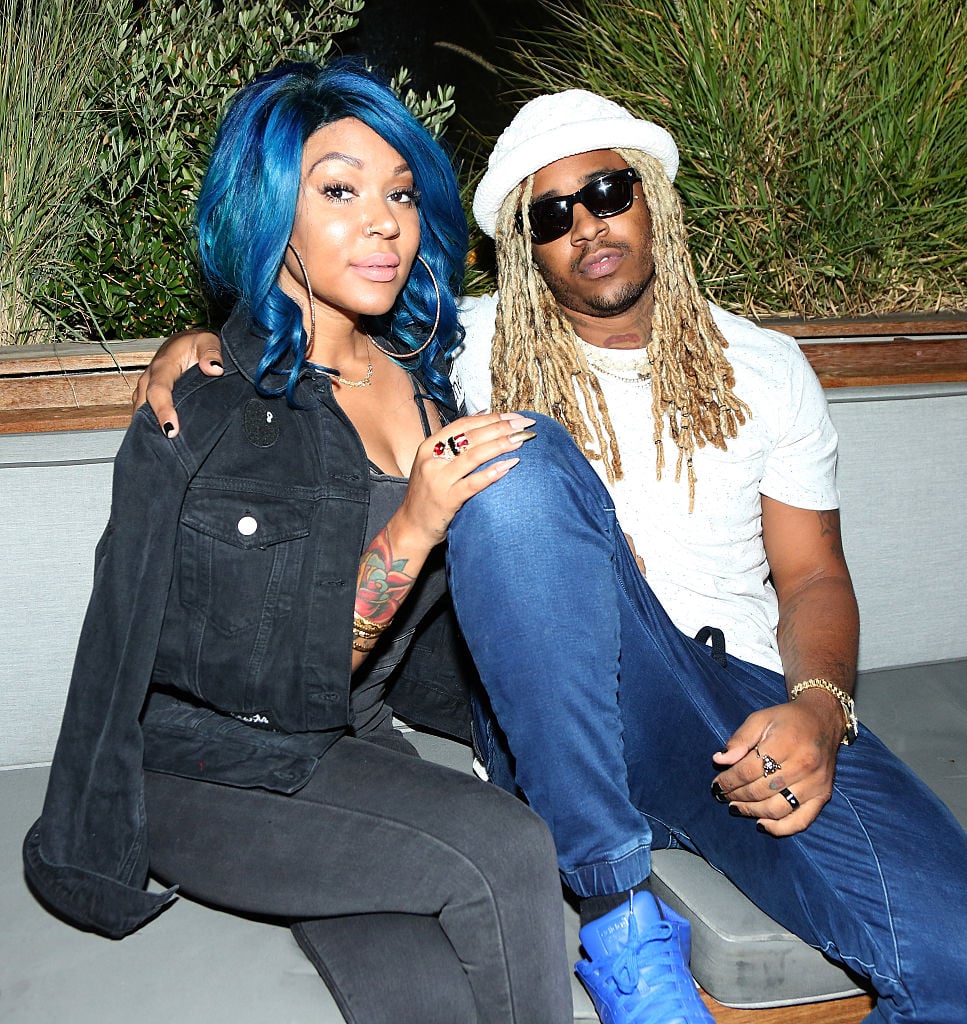 Lyrica Anderson and A1 Bentley have had a tumultuous relationship
Both Bentley and Anderson, have been on Love & Hip Hop: Hollywood for the past several seasons. They get more prominent screentime on the show as the years go on and as of the latest seasons, have been a part of front-burner storylines. Most of their drama on the show has included their mothers, Lyrica Garrett (who is Anderson's mother) and A1's mother, Pam Bentley. The most recent season saw them embroiled in a storyline with claims of infidelity on both sides.
There were rumors that Bentley may have cheated on Anderson while she was pregnant with their son. On the flip side, K. Michelle notably accused Anderson of cheating on Bentley with Safaree Samuels. The two, who have one child together, discussed the issues in their marriage on the recent reunion special. It seemed like they still had not come to a path forward.
RELATED: 'Love & Hip Hop': Former Star Hazel E's Fiancé Upset as His Male Family Members Slide in her DMs
A few months ago, Anderson released the song "Marriot," which she revealed was about her marriage. In an interview about the song for Bossip, she confirmed the meaning about the song and the state of her marriage, saying that while they weren't divorced, they are living separately.
"A lot of people watched me and A1 on the show and I actually moved out," she said. "When I left, before I found my place I stayed at the Marriott hotel. I was super inspired to talk about my experience. What I went through and how I was super depressed, I felt weird. I'd just had a baby, I took my son with me and then I had a friend who was trying to see what's up, it was just different."
The two attempt to save their marriage in a new special
In a new special on the Zeus Network, Anderson and Bentley come together to put things all on the table, seemingly in an effort to save the marriage. The special is the latest installment of The Conversation series. Produced by their fellow Love & Hip Hop: Hollywood stars Ray J and Princess Love, the first installment of The Conversation featured Ray J and Love talking about the state of their marriage.
While those two decided they couldn't get back together after their special, we aren't quite sure what decision Anderson and Bently will reach. Regardless, it looks like there will be a lot of drama during the special and things will definitely get messy.
RELATED: 'Love & Hip Hop': Tammy Rivera Causes Controversy for Her Comments About Colorism

As seen in a sneak peek released by the streaming service, the two decide to bring their mothers into the conversation, and that is when things really take a turn. Garrett and Pam Bentley are shown having a one-on-one conversation when they get physical and begin trying to fight. Security pulls them apart but then Anderson comes in and gets into a verbal dispute with Garrett, who then picks up a rock as if she's going to throw it. Then, an object gets thrown from Anderson and Garrett's side. In summation, it looks like a lot is about to go down.
The Conversation: Lyrica Anderson & A1 premieres Sunday, July 5 at 8 p.m. EST / 5 p.m. PST on Zeus.