'Love & Hip Hop': Tammy Rivera Causes Controversy for Her Comments About Colorism
Former Love & Hip Hop star Tammy Rivera may not be on VH1, but with her new reality show, she's still making waves. On social media, Rivera chimed in about her thoughts about colorism and ignited a debate herself.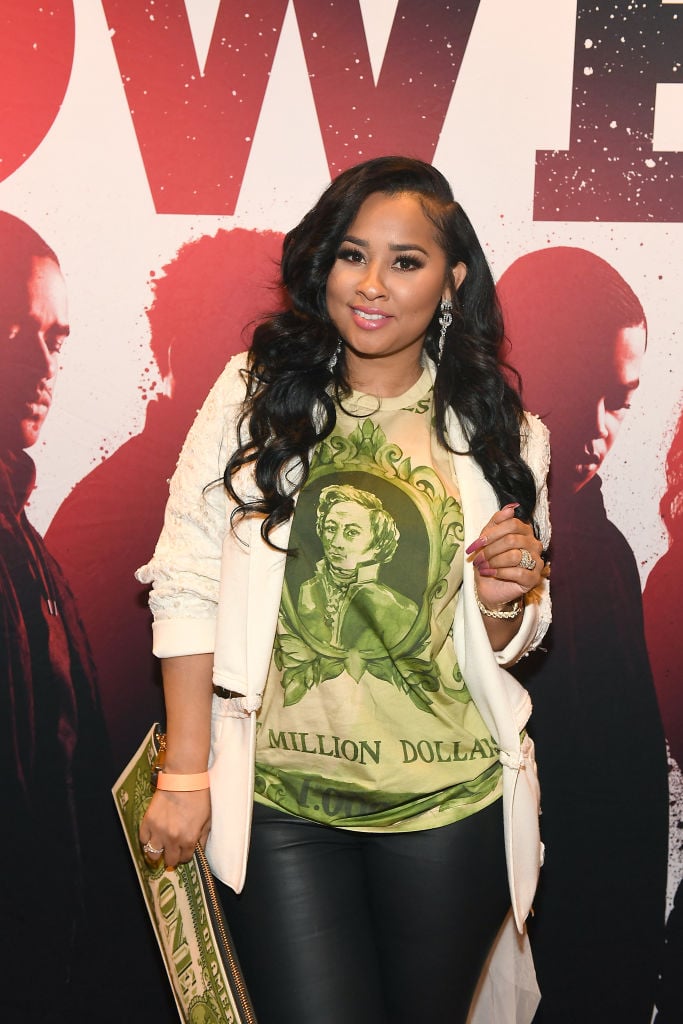 Tammy Rivera and Waka Flocka Flame have moved on from VH1 to WE tv
After starring on Love & Hip Hop: Atlanta, Rivera and her husband, rapper Waka Flocka Flame have moved on to new pastures. Rivera was a main cast member on Love & Hip Hop: Atlanta on the show's third, fifth and sixth seasons. She was also a supporting cast member during the fourth season and guest-starred in episodes of the seventh season.
After Rivera and Waka Flocka Flame left Love & Hip Hop, they appeared on hey appeared on WE tv's Marriage Boot Camp. The duo also had a wedding special that aired on the network, appearing n the third season.
Their own reality show, Waka & Tammy: What the Flocka, began airing on WE tv in 2020.
She posted a video discussing colorism
Recently on social media, Rivera weighed in on a lot of discourse on social media surrounding colorist in the black community, especially involving women. In the video, she said, "But I think instead of us bickering about it as grown women and making it worse by saying, 'Oh, you light skin b*****s have been bullying us,' or, 'You dark skin b*****s have been bullying us,' how about you teach your children different so that this cycle can stop? This can be over with. We can stop this ourselves."
She continued, "This is the whole agenda of what they were trying to do in the beginning when they created the paper bag rule to have us go against each other. And hate each other when we all got the same d**n struggle. Can't nobody tell me that because I'm light my struggle ain't as hard as yours. That's a got d**n lie."
Here's how fans reacted
Many fans took to the video's comments, explaining to Rivera why this thought process is flawed.
"If we neglect it and say 'but we all go through this' 'that's not the issue rn' it's the irony of it all. Look at the industry you represent and tell me where the disparities lie boo. I love you and your work but this wasn't it," commented one person.
Another person commented, "How about we acknowledge the colorism dark skin girls face. How about We acknowledge the colorism the media and especially our beloved black shows have displayed. How about we don't all lives matter and ignore this situation. Cause "you think you cute" or being called yellow" while being the standard of beauty does not equate to what darkskin girls have been through."
A lot of people, however, defended the singer and reality star. Someone else said, "She DIDNT down play [sic]what darker skin woman go through. SHE SAID LETS END IT AND TEACH DIFFERENTLY! We want change [so] let's be open to letting hurt go so we can know what change feel like. ALL black woman [sic] are BEAUTIFUL!! Let's make sure the beautiful black babies know."
There's no word on yet if Waka & Tammy: What the Flocka will be returning for a season 2.