'Love & Hip Hop': Tammy Rivera Explains Why She Regrets Her Liposuction
Quite often, reality television stars talk about the different procedures that they have had to change their bodies. Recently in an interview, former Love & Hip Hop star Tammy Rivera, who now stars in WE tv's Waka & Tammy: What the Flocka, explained why she wishes she didn't get one procedure in particular.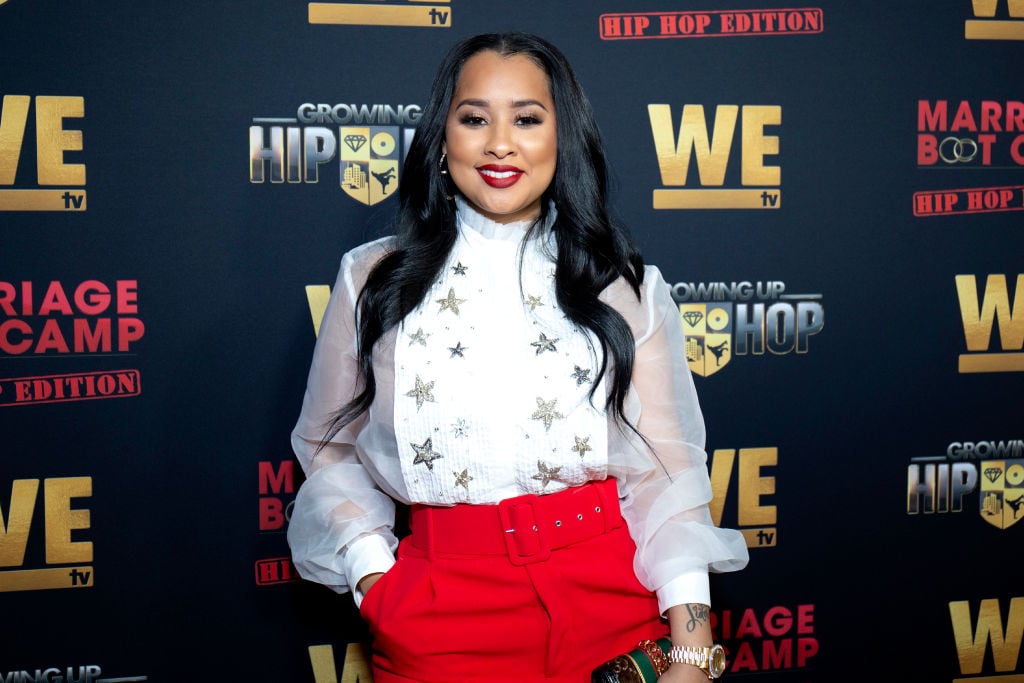 Tammy Rivera on 'Love & Hip Hop' and the WE tv reality shows
Rivera was a primary cast member on Love & Hip Hop: Atlanta on the show's third, fifth and sixth seasons. When she wasn't a main cast member, she was a supporting cast member during the fourth season. She also guest-starred in episodes of the seventh season.
In her early seasons, most of the show's plotlines involving Rivera were about her dealing with Waka Flocka Flame's past infidelity. Notably, during the infamous three reunion when Joseline Hernandez and Stevie J fought most of the cast, Hernandez violently attacked Rivera. After this, Rivera and Waka Flocka Flame didn't return to the show until near the end of the fourth season.
In season 5, when Rivera returned to the show as a main cast member, she launched a swimwear line. A part of this storyline was the fact that she was interested in hiring transgender models and decided to work with a woman named D. Smith. However, they came into conflict when Smith took issue with Waka Flocka's past comments about transgender people. Rivera and Waka Flocka separate near the end of the season but reunited in season six. This season also saw the launch of her music career.
Once Rivera and Waka Flocka Flame left Love & Hip Hop, they appeared on hey appeared on WE tv's Marriage Boot Camp. They also had a wedding special which aired on the network. The duo also starred for a brief period of time on Growing Up Hip Hop: Atlanta. They appeared in the third season. Now, the two have their own reality show on WE tv called Waka & Tammy: What the Flocka.

The reality star talks about cosmetic surgeries
In a recent Instagram Live interview with radio personality Leah Henry, Rivera talked about the cosmetic surgeries she's had. She revealed that there is one procedure that she does regret.
"I've gotten my breasts done and I've gotten lipo in my stomach, which I never should have done," she said. "It was the worst decision I ever made. First of all, I didn't need it. I just decided like, you know how on the bottom you have a little something. When you have a baby that little pouch just doesn't go away. I was like, I'm gonna suck this little pouch out. By me doing that, I felt like the fat deposited in other places."
Now, who Rivera says she believes her body is putting fat below her waist, says she hasn't gotten her butt done. "If I could suck this sh*t out, I would. I don't have to get a BBL, I don't have to take—it's crazy, even when I go to my trainers, I say, 'I wanna lose my butt…It's just too much butt!'"