'Love & Hip Hop': Tara Wallace Details Difficulties of Raising Her Children With Peter Gunz as Gunz Is a Father of 10
Peter Gunz's philandering ways are no secret to fans of Love & Hip Hop. His love triangle between his longtime ex-girlfriend and wife was documented on the show for several seasons. He's also open about being a father of 10 children, which he admits can be hard to manage in terms of time and finances. Tara Wallace, the mother of three of Gunz's children, agrees with his sentiments.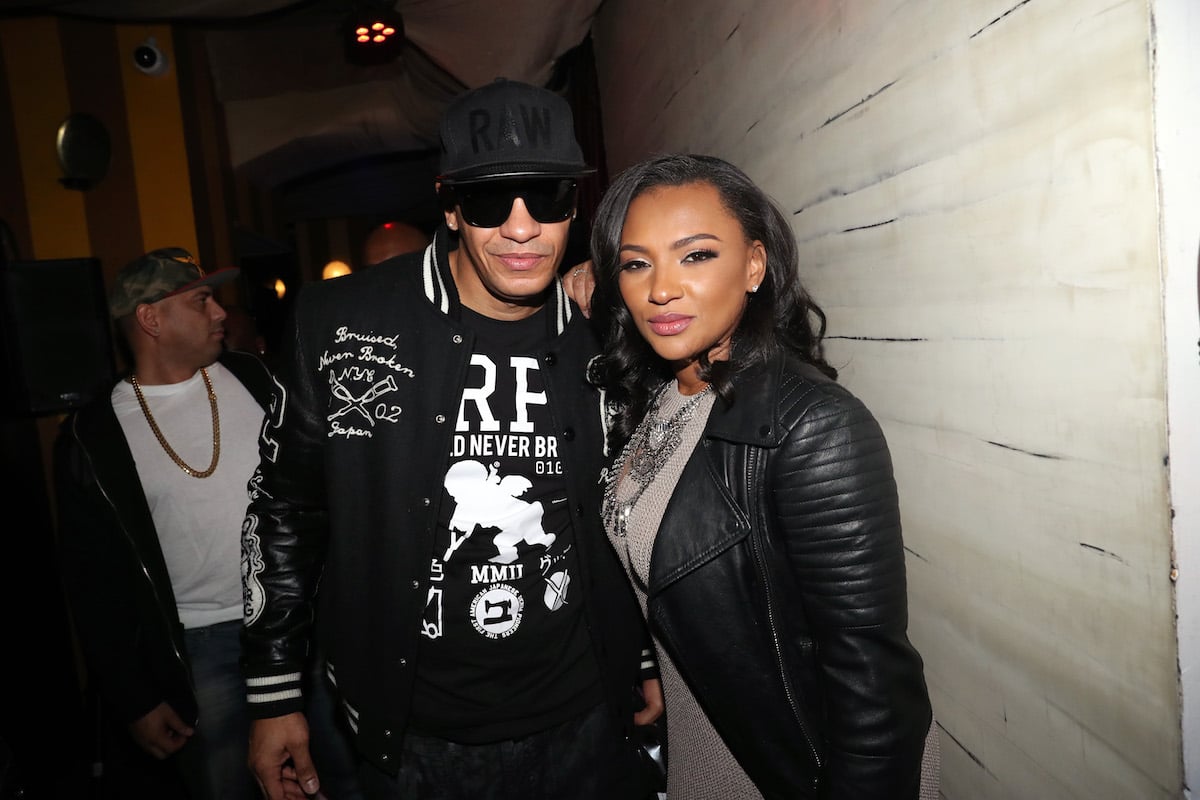 A recap of Tara Wallace and Peter Gunz's toxic relationship
When Wallace and Gunz began appearing on Love & Hip Hop New York, they'd been in a relationship for 13 years. Wallace admitted that times were tough financially on the couple as she worked as a waitress and struggling actress and Gunz tried getting his music career back on track. She also says infidelity on Gunz's part was present throughout their lengthy relationship.
During season one, Gunz hid not just an affair with Amina Buddafly, an artist he began working with, but a secret marriage to her from Wallace. After months of finessing his way between both women, Wallace and Buddafly sat down to clear the air. During the meeting, Buddafly blindsided Wallace with a marriage certificate, revealing all of Gunz's dealings.
Related: Former 'Love & Hip Hop' Star Peter Gunz Argues On Instagram Over His Ex-Wife Amina Buddafly
Despite such, Wallace did not end things with Gunz completely. For three additional seasons, a love triangle between Wallace, Gunz, and Buddafly was on full display. By the season four finale, Buddafly ended things with Gunz for good and moved from New York to California. Both she and Wallace were pregnant with children by Gunz at the time of her move.
Peter Gunz is a father of 10 children, including three with Tara Wallace
During Gunz's first season of the show, it was revealed that he was a father of seven, two of whom were with Wallace. When the three stopped appearing on the show, Wallace birthed another son with Gunz and had two daughters with Buddafly.
Gunz's last two children by Buddafly and Wallace are a mere few months apart. His children range in ages from their 30's to 3 years old. Many of his children are close in age and conceived when he was in relationships with multiple partners.
Related: Interview: Former 'Love & Hip Hop' Star Amina Buddafly Spreads Her Wings After Divorce From Peter Gunz With New Music and Wellness
In a May 2020 interview with Showbiz, Gunz admitted he's not proud of the way he's behaved, especially as his children will one day see his actions on television.
"I understand the hurt and embarrassment and it's something that I'll regret for the rest of my life," he said. "I am not proud of how I looked on the show but you live and you learn."
Tara Wallace says raising children with Peter Gunz is difficult because Gunz is 'stretched thin'
Wallace is a full-time parent to her three sons with Gunz and admits that due to Gunz's responsibilities for so many children, that she's the primary parent. Madame Noire reports on a recent Instagram live chat between Wallace and Tanisha Thomas. The two discuss the difficulties of parenting and for Wallace, she says it's more difficult because of the number of children Gunz has. 
"I don't have any help, it's just me," she says. "Peter's stretched thin – he has multiple children so Peter's stretched thin."
During the conversation, Wallace says she does not complain as she understood Gunz had other children when she entered into a relationship with her.
You know, my huge thing with women is like, women don't like to accept responsibility for anything. It's like, 'Oh my God I'm always the damsel in distress! This happened to me, that happened to me!' But when you go into situations, obviously there are things that sometimes you don't know, but when you decide to have children with a man who has multiple children, that means that there's going to be more responsibility on you and you've got to make peace with that from the beginning.

Tara Wallace speaks to Tanish Thomas on Instagram Live
Regardless, she says that because she and Gunz live in the same city, he's able to be as present as possible for their sons.