'Love & Hip Hop': Tommie Lee's 16-Year-Old Daughter Announces Pregnancy
Tommie Lee, one of the most controversial yet popular figures in the Love & Hip Hop franchise, is no stranger to making headlines. Now, many on social media are buzzing after one of her daughters has revealed that they are pregnant.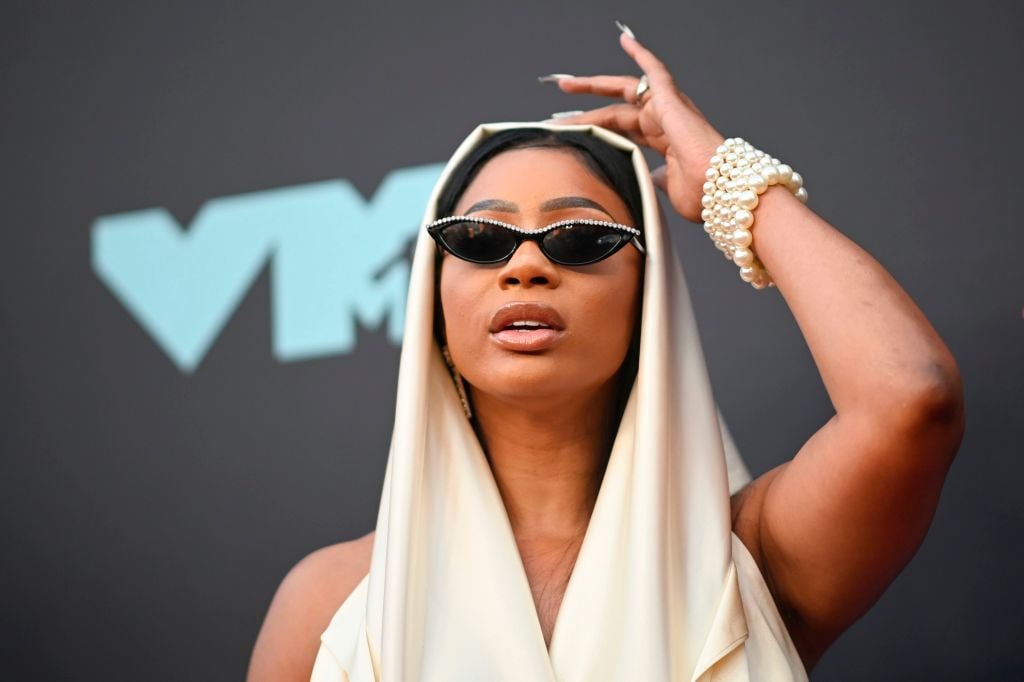 Tommie Lee was previously charged for an altercation with her daughter
The television personality was reportedly facing 54 years in jail, facing child abuse charges.
As reported by TMZ, in late 2018, Lee allegedly went to her then-11-year-old daughter Havalli's middle school and went into a class to slap her daughter on the hands with her purse strap. She then reportedly slapped her in the face, dragged her down the hall by her air, and put her in a locker.
She was arrested and faced seven charges, including, three felonies. Lee was arrested twice into connection this case, once following at the school and then less 24 hours later when she violated an order to stay away from her daughter.
Here's what happened in the case
In a documentary posted on YouTube, Lee explained what went down. "When I caught the child abuse charge, I was like, man. That broke me down. That really hurt me," she said. "I make it my business, like, my kids are never gonna go to jail. Whatever I've done in the past, I've done that so they don't have to do it. I don't wanna see my kids go through what I've gone through in life. I will lay down and die so they don't have to go through that. And here I am faced with this. I know it's a mistake, but our children's lives are so fragile to America."
She continued, "You don't have no room for mistakes. One mistake can cost you your whole life and I was just so scared. So I made it a point to explain to her about it…She's at a new school, she's being goofy. She's acting out in class. The teacher called me twice and she's starting to fail academically. She's never failed. My child has been on the honor roll her whole life so it's just like, what is going on."
Lee also said that she felt bad for the teacher and wanted to see what was causing her daughter to behave like that. She continued to say she was innocent and parted ways with Love & Hip Hop after the incident.
In June 2019, it was revealed that she wouldn't be serving time for the charges. She was sentenced to 10 years with two to serve and the rest on probation. The two years were "suspended upon completion of a residential recovery program and 12 months of successful aftercare with a psychologist or psychiatrist."

Her daughter posted about her pregnancy on social media
Lee's eldest daughter, Samaria, who is now 16, announced recently on Instagram that she is pregnant. Noting in the caption that the pregnancy was unplanned, she said is "grateful and happy" that she has people who support her around.
She wrote, "No i didn't plan this but life happens! I made my choice to keep my gift from god and live not caring about what anybody else think i am beyond grateful and happy for the people who stuck around to let me know they got me cause only god know it take a village to raise one child!"
She continued, "My life is only going up from here i just have one extra life coming with me and I'm beyond happy for it. And for all the young pregnant woman or woman with child let me be your inspiration! It's okay you will do just fine."