'Love & Hip Hop': What's Brooke Valentine's Net Worth?
Though she was not on Love & Hip Hop for a lengthy amount of time, Brooke Valentine is one of the franchise's most memorable cast members. Due to her work on the show and outside of it, she has made a lot of money.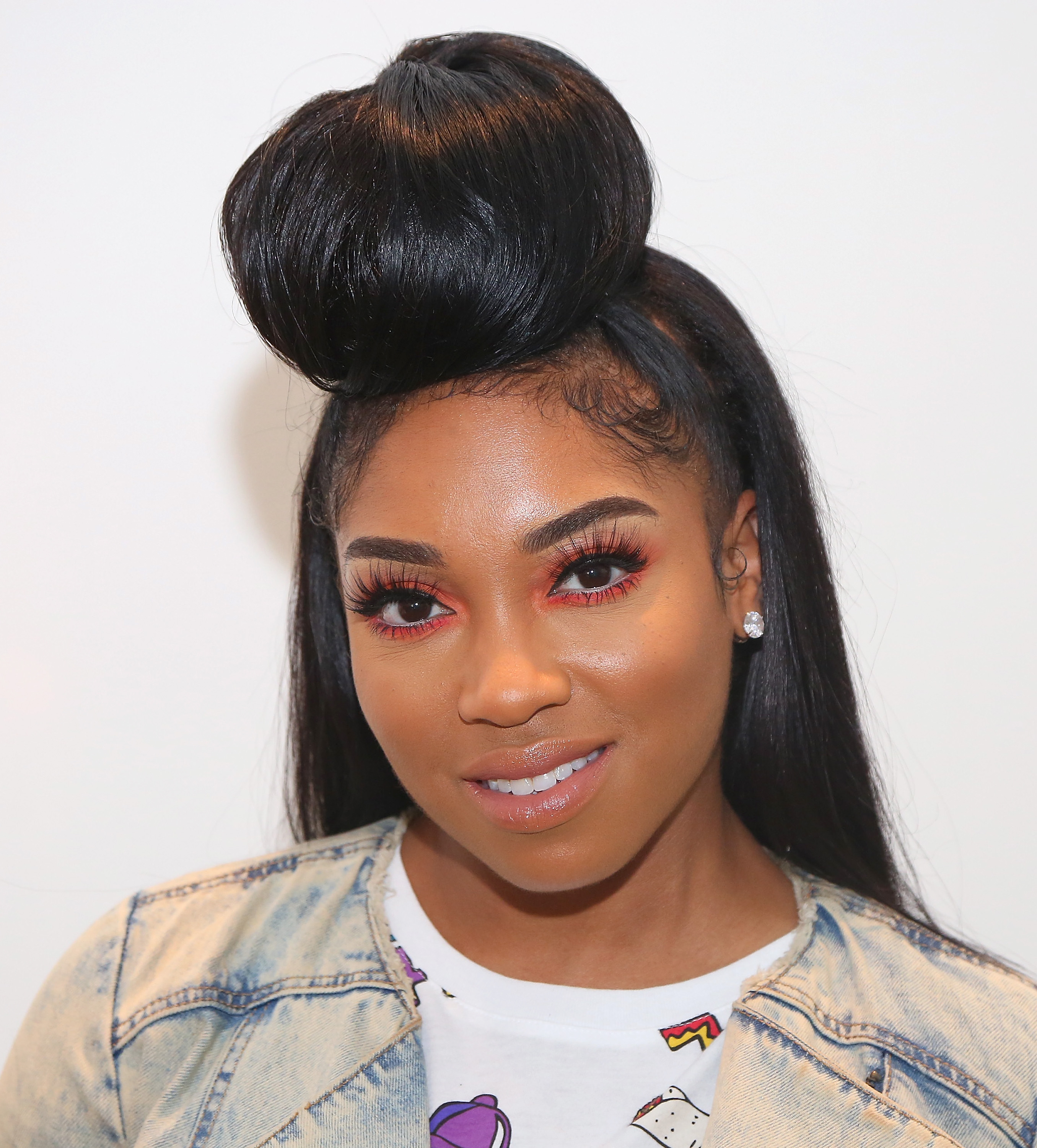 Brooke Valentine on 'Love & Hip Hop'
Valentine was a part of Love & Hip Hop for two seasons. She was a supporting cast member in season 4 and a main cast member in season 5. She left the show after season 5. The show chronicled Valentine's relationship issued with her boyfriend, Marcus Black. Also depicted on the series was Valentine's friendship with Daniel "Booby' Gibson. The relationship was a big issue on the show, especially when it became romantic in nature.
Valentine and Black later revealed that they got married and were expecting a child together. They soon revealed that they would not be returning to the show. Valentine said she was taking a break from reality television to take care of raise their child.
RELATED: Amina Buddafly Shares Why She Married Peter Gunz Despite Him Having Seven Children and Admits Co-Parenting Is Hard
What Brooke Valentine says about her time on 'Love & Hip Hop'?
Valentine and Black recently reflected on their time on the reality show when they appeared on VH1's digital series, Where Are They Now? The series catches up what former stars of Love & Hip Hop have been up to since departing the show.
According to Madame Noire, Valentine insinuated that she was just giving her reads of situations on the show instead of trying to be blatantly messy.
"I felt like I was telling it how it is. If you want to call it messy go ahead, but where is the lie?" she explained. "Where did I lie? And if I said something, did I say it to their face? So I feel like 'messy' is sneaky, conniving, whispering. That's my take of messy. I'm just like, 'okay, you said that, yeah I said you said it, aight cool, let's keep it moving.'"
She explained why she took a step back from the show. "I didn't want my baby to be petty,' she said. "So in my mind, if I wasn't petty when I was pregnant, then it wouldn't go into her bloodstream and she would come out not petty." However, she said that she thinks her daughter is petty just like she is. "What is she? Petty! Pettiest present I've ever received in life," she added.
What's Brooke Valentine's net worth
Before she came on Love & Hip Hop: Hollywood, Valentine was a singer. She had a hit with the song "Girl Fight" in the mid-2000s. After some success, she pretty much left the industry to take care of her first child. Her son, London, was born in 2010, years before Valentine gave birth to her child with Black.
Because of her work in music and in reality television, Valentine is estimated to have a net worth of around $400,000, according to Celebrity Net Worth.
It isn't known yet if Valentine and Black plan to return to Love & Hip Hop: Hollywood, which is set to film later this year after production was suspended due to the coronavirus pandemic.
The duo recently appeared on the Love & Hip Hop spinoff series, Love & Hip Hop: It's a Love Thing, so this may be a hint that they are coming back.