'Love & Hip Hop:' Why Apryl Jones Says She and Fizz Split – 'He Wasn't Completely Whole'
It seems like Apryl Jones and Fizz's relationship was over just as quickly as it started. Their union caused chaos amongst their Love & Hip Hop co-stars and fans due to Fizz's connection to Jones' ex and his B2K bandmate Omarion. In addition to the pressures of his ties to Omarion, Jones says her and Fizz split because of Fizz's own insecurities.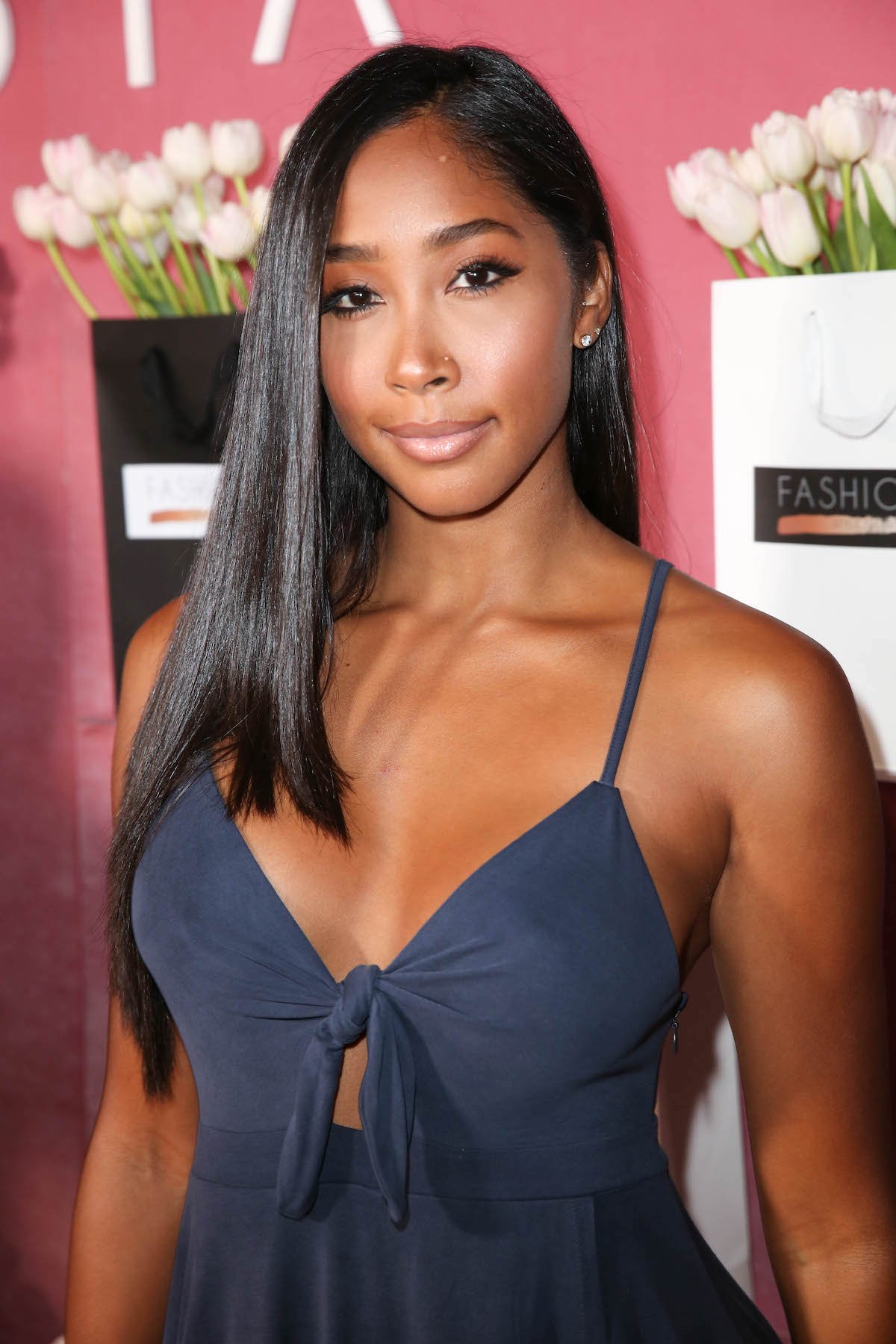 Apryl Jones' relationship with Fizz caused controversy because of Fizz's past friendship with Omarion
Jones and Omarion dated for about four years and have two children. While he claims they simply grew apart, Jones accuses Omarion of abandoning her and their family without reason or warning. She recalls a period of depression and isolation as a result of their breakup and having to balance life with two young children.
Jones has been open about Fizz being there for her in her time of need. She credits his support as a friend for getting her through a dark period. At some point, their relationship turned romantic and the two were accused of lying about being platonic. They caught backlash from fans and their co-stars for their relationship because of Fizz's connection to Omarion.
Related: Omarion Says This Is The Reason Things Didn't Work Out With Ex, Apryl Jones
But Jones told Madame Noire in a recent interview that Fizz and Omarion were never as close as the public perceived them to be. Additionally, Jones says despite the perception, there was enough time that spanned between her breakup with Omarion and her relationship with Fizz for there to not be an issue.
"Me and O haven't been together for now what's going to be five and a half, six years," she explained. "When me and Dreux [Fizz] got together, that wasn't until three and a half years later and they weren't friends. No one knows that…They were associates."
Apryl Jones explains why she and Fizz split
Just months after going public, Fizz and Jones split. During an interview on FOX Soul, Jones revealed the two opted to breakup and focus on parenting their children from their previous relationships. Through it all, Jones maintained that Fizz was a true love and supporter of hers.
As for what caused their split, Jones alleges it was due to Fizz not being "whole." She told Madame Noire, "I think you can't come into relationships being half people. I don't believe in that. I believe you have to come into a relationship being completely whole. And I feel like that's just not who he was, so for me, it just ran its course."
Related: 'Love & Hip Hop: Hollywood:' Apryl Jones Claims Omarion Abandoned Their Family and How She Rebuilt Her Life
Furthermore, Jones believes Fizz could not handle the constant mention and questions about Omarion from the public.
"I think it was a lot of pressure on our relationship…I think that [Omarion] also played a part in it, too, which made him feel like he was putting me in a situation and you know, all of that pressure," she said. "It was just better to end it and be amicable and walk away from it because it wasn't going to work."
Jones and Fizz did not see nor speak with each other for nearly a year following their split but reconnected during the filming of Family Reunion: Love & Hip Hop Edition. The show airs Monday nights on VH1.