'Love & Hip Hop's' Kirk Frost Says Bambi and Scrappy's Relationship Was Initially Awkward Because of Kirk's Past Interaction With Bambi in a Hot Tub
Kirk and Rasheeda Frost consider themselves one of the stronger couples of the Love & Hip Hop franchise. Despite infidelity and outside children on Kirk's part, the couple remains together. But a wild night in a hot tub almost cost Kirk his marriage.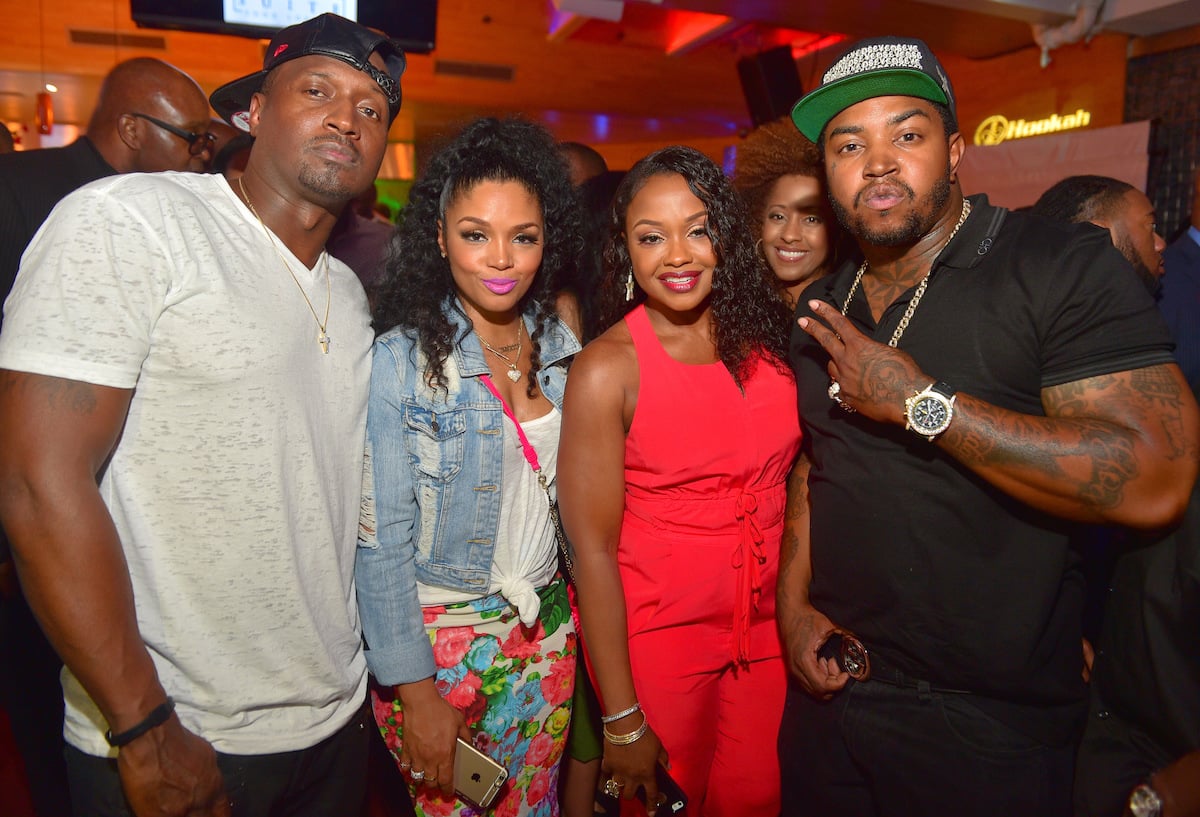 His now co-star, Bambi, was present during the compromising situation. Kirk now admits that he initially felt awkward when Bambi began dating his longtime co-star, Scrappy, because of Kirk and Bambi's history.
Bambi explains her involvement in the hot tub scene with Kirk Frost
Love & Hip Hop fans remember Bambi being present during Kirk's wild weekend that featured him with some of closest friends, and single women, in a hot tub.
The incident happened years before Bambi and Scrappy began dating but a video of the night in question resurfaced early this year when Bambi accused a co-star of breaking girl code by being involved with a taken man.
Fans were quick to call Bambi out for her part in the hot tub debacle, considering the weekend was happening as Kirk had intentions of cheating on his wife Rasheeda.
Many called Bambi's attitude toward her new co-star hypocritical because of Kirk's marriage. It should be noted that both Bambi and Kirk maintain nothing happened between the two of them, but it's unclear if Kirk had involvement with any of Bambi's friends that she brought with her.
Bambi's explanation of being in the hot tub dismisses any notion that she's guilty of anything.
"Not sure why I was supposed to care about what Kirk was doing when I didn't know him or Rasheeda at the time and I was clearly there with the single person. It's not that hard," she wrote on Twitter.
But according to a 2013 interview, Bambi admits that she and Kirk were married and that she even considered Rasheeda a friend.
"Kirk is my boy, I love Rasheeda…I don't know what happened in there but it got a little intense," she told The Streetz Morning Grind. 
Kirk Frost admits his hot tub scene with Bambi initially made things awkward when Bambi and Scrappy began dating 
Bambi is now a regular cast member on Love & Hip Hop and is married to show OG, Scrappy. The couple also have two children together.
Kirk admits that he felt a little awkward tension between him and the couple, considering his hot tub interaction with Bambi. 
Madame Noire reports that Kirk spoke with show producers about learning of Bambi and Scrappy's relationship. 
"I kind of feel like it's weird to see them together, but I told him I could see them being together," he says. "We've talked about it before. I always thought she was wifey material. I would always say that about her."
He also says that what viewers did not see during the hot tub scene is that Bambi was actually criticizing Kirk's behavior. 
"She was kind of watching out for me at that joint, even though it seems strange," he says. "Bambi was the one that was like, 'Aye, get it together.' She felt like a big sister. So she was chillin'. She was there but she ain't do nothin' crazy."
Kirk says he regrets his actions overall and appears to place blame on him having single friends around him encouraging him to act like a bachelor.