'Love & Hip Hop's' Peter Gunz Getting Dragged On The Internet For Hypocrisy
When Peter Gunz announced that he was taking over hosting duties for the hidden-camera show Cheaters, fans of Love & Hip Hop felt it was a good fit. Gunz has a long history of cheating, which played out on the show since he's been a cast member. During last night's episode of Love & Hip Hop New York, his past came back to haunt him and Twitter roasted him at his reaction.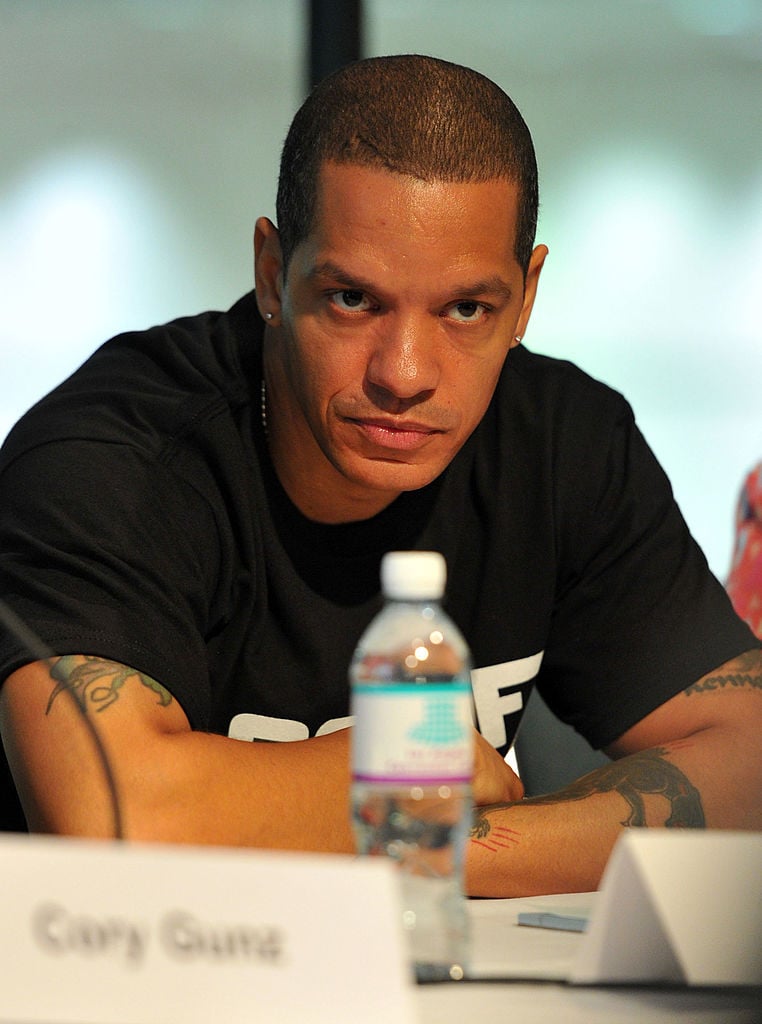 Peter Gunz and Cisco fight when Cisco admits Peter's ex-wife spent the evening at his home
Gunz tried to mediate between his famous "creep squad" crew – Rich Dollaz and Cisco. The two were feuding after Dollaz discovered Cisco played a part in the demise of a professional relationship between Dollaz and an artist he used to manage. 
After squashing their beef, Gunz caught was caught off guard when Dollaz intentionally revealed that Gunz's ex-wife, Amina Buddafly, spent the night with Cisco during Super Bowl weekend. Dollaz revealed the information as payback. 
Cisco insisted nothing inappropriate happened and that he instead was looking out for Buddafly's well-being after she found herself stranded late one evening. 
"I ran into her at a Super Bowl party, she was with her friend, her friend left her," Cisco began. "I was like, 'Okay, well let's make sure you find your friend so you can get back to the hotel.' She couldn't find her friend and then her phone died and she had no place to stay – so I said, 'If you want, you can stay at my house' – and that's it."
Gunz wasn't buying the explanation. He felt Cisco should have reached out to him while Buddafly was in "distress" and believed that if nothing inappropriate happened, Cisco wouldn't have kept it a secret. 
Gunz flipped the script and told Cisco he intended to call his ex to invite her to spend the weekend with him, causing Cisco to lunge at him before a brawl ensued. 
Twitter drags Peter Guns for double standard regarding feeling betrayed by Cisco over Amina Buddafly
Viewers of the show were tickled by how upset Gunz became, claiming he felt "betrayed" by Cisco over the ordeal. They referred to Gunz's long history of womanizing – specifically in his relationship with Buddafly. 
Fans were quick to remind Gunz that he married Buddafly while in a 13-year relationship with another woman – Tara Wallace – and continued to date both women for several years before he and Buddafly divorced. He also had three children between both Buddafly and Wallace during the love triangle. 
"Wait The Hell A Minute! Didn't Peter Gunz cheat on Tara With Amina, Married Amina then got her pregnant then cheat on her with Tara. N***a you don't have the right to know where Amina lays her head Dusty," one viewer tweeted.
"What yall NOT about to do is shame Amina for sleeping at Cisco crib when we ALL watched Peter use her as an Air BnB for YEARS. That n***a wasn't in love HE WAS HOMELESS," another wrote.
"This conversation between Cisco, Rich, and Peter is hilarious. Do they think they are beacons of morality and honesty," another asked.
Neither Cisco, Dollaz or Buddafly have commented on social media since the episode aired on Mar 9.