'Love & Hip Hop's' Shay Johnson Is Beefing With OWN's Iyanla Vanzant
'Love & Hip Hop' star Shay Johnson is pissed with Iyanla Vanzant following Johnson's appearance on 'Iyanla: Fix My Life.'
OWN's Iyanla: Fix My Life chronicles those in need of serious intervention through therapy with famed life coach Iyanla Vanzant. Many celebrities have appeared on the show, including the Braxton Family and former RHOA star Sheree Whitfield. Some have blasted Vanzant's tough love approach, the latest being Love & Hip Hop star, Shay Johnson.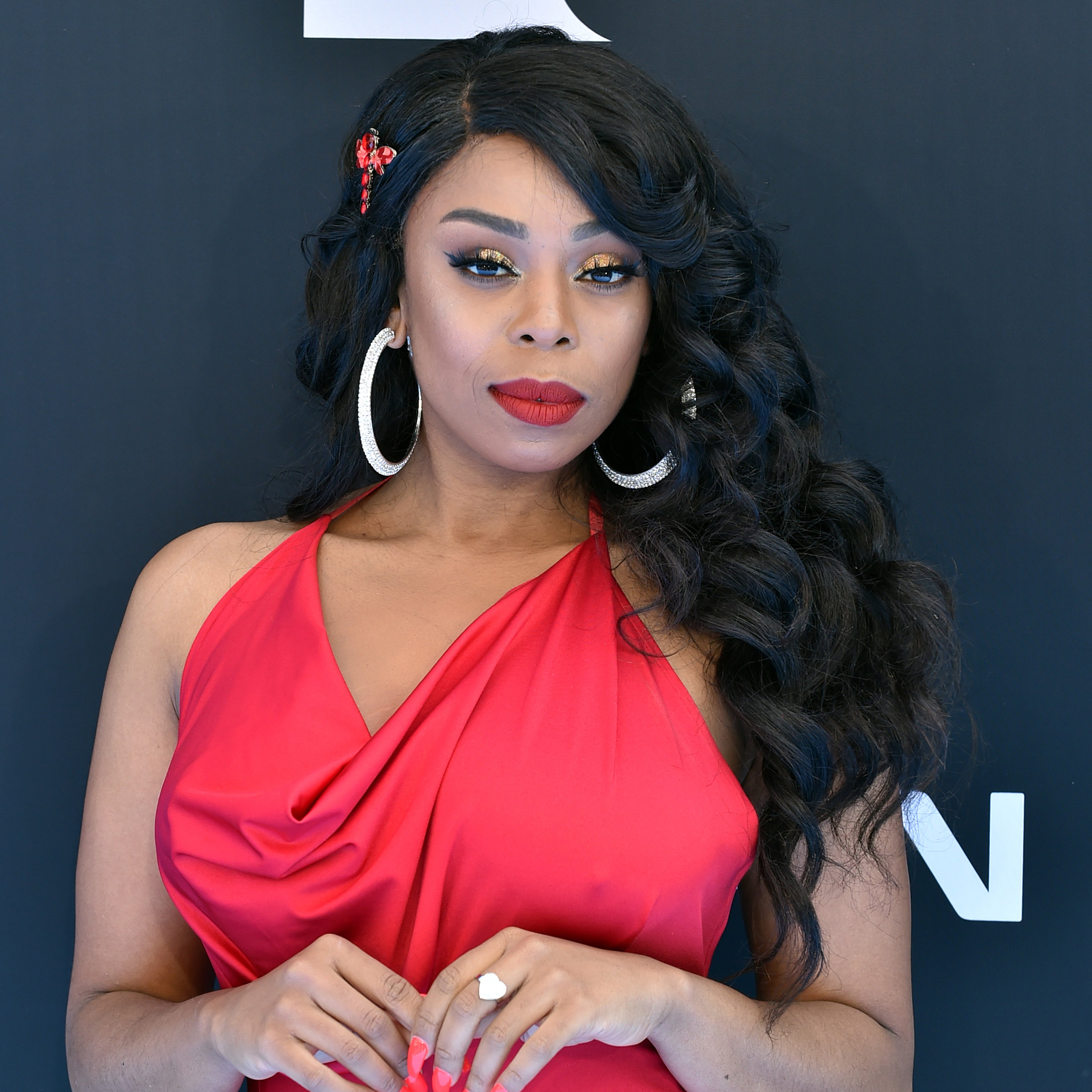 Who is Shay Johnson?
Reality television fans were first introduced to Johnson when she competed for the affection of rap legend Flavor Flav on the second season of VH1's Flavor of Love. Fav gave Johnson the nickname "Buckeey" for her southern roots and physical physique.
She later appeared on another VH1 reality series, Charm School, where she worked with etiquette coaches with the intention of clearing up her negative public persona.
Johnson joined the Love & Hip Hop: Atlanta cast in 2012. At the time, she was dating rapper Scrappy. Their relationship fizzled when Scrappy began denying their romance. Things ended romantically for the two when Scrappy proposed to his then-girlfriend during the reunion special. He later apologized to Johnson for embarrassing and hurting her.
In 2018, Johnson transitioned to the cast of Love & Hip Hop: Miami. In the first season, she relocates to Miami for her boyfriend Pleasure P, with who she was in a long-distance relationship for two years. P's friends are not receptive to Johnson, causing issues between her and P. 
Johnson and P later split. During season two, Johnson focuses on herself and getting her health in order after discovering she has fibroids. 
Aside from reality television, Johnson works as a "fitness and health" motivator. She's a workout enthusiast who uses what she learned about nutrition to inspire her clients. Her company, The Healthy Hand, encourages detoxes and provides customers with all-natural health and wellness products. 
Shay Johnson appears on 'Iyanla: Fix My Life'
Johnson tapped Vanzant for help to mend the relationships between her family. At the time of filming, she and her younger brother were not on speaking terms for seven months – and she and her mother could not get along.
During the process, Vanzant discovers that Johnson's brothers experience her as stubborn, disrespectful, and mean. Vanzant has them confront Johnson about their issues with her, which leaves Johnson feeling attacked. As a result, she blasts Vanzant, curses her out, and is banned from participating in the second-day therapy session. 
Upon Johnson's return to therapy, Vanzant refuses to film with Johnson, explaining that Johnson is disrespectful. 
Why Shay Johnson is upset with Iyanla Vanzant?
While banned from filming, Johnson explains to her mother that she believes Vanzant is abusing her power by not allowing her to film, explaining she believes Vanzant wants her to submit to her or else it results in her being punished. After the episode aired, Madame Noire reports that Johnson spoke on her feelings about Vanzant during an Instagram live session with fans. 
"As a therapist, you should be able to listen and understand people's emotions and know how to approach them," Johnson said. "To me, there shouldn't have been a situation where, 'Oh you're not talking to me no more. Now I gotta prove a point. Now I got my ego in the way to where now you're not coming back on here. You won't be able to talk to me.' 
She says Vanzant was unprofessional, saying, "If you're a professional, this isn't what you do. I didn't attack you. I didn't call you out your name. I didn't do anything for you to have the reaction that you had because this is something you do professionally. So you deal with all different types of emotions. So based on that, your reaction to me was bulls–t."
Johnson says the experience turned her off from every participating in televised therapy again. Despite such, she says she now sees the value in therapy overall and will continue to attend personal therapy.