'Love is Blind': 4 Couples Are Still Together After Two Seasons
Throughout its first two seasons, this popular Netflix reality show has seen plenty of couples fail. Still, there have been several who have made it work. Which 'Love is Blind' couples are still together?
Love Is Blind introduced viewers to an innovative concept of dating without seeing potential mates' faces. The show has been a big hit on Netflix, with fans tuning in to see relationships blossom purely through emotional connections. While some romances eventually fizzled out, there are four couples over the course of two seasons who are still together.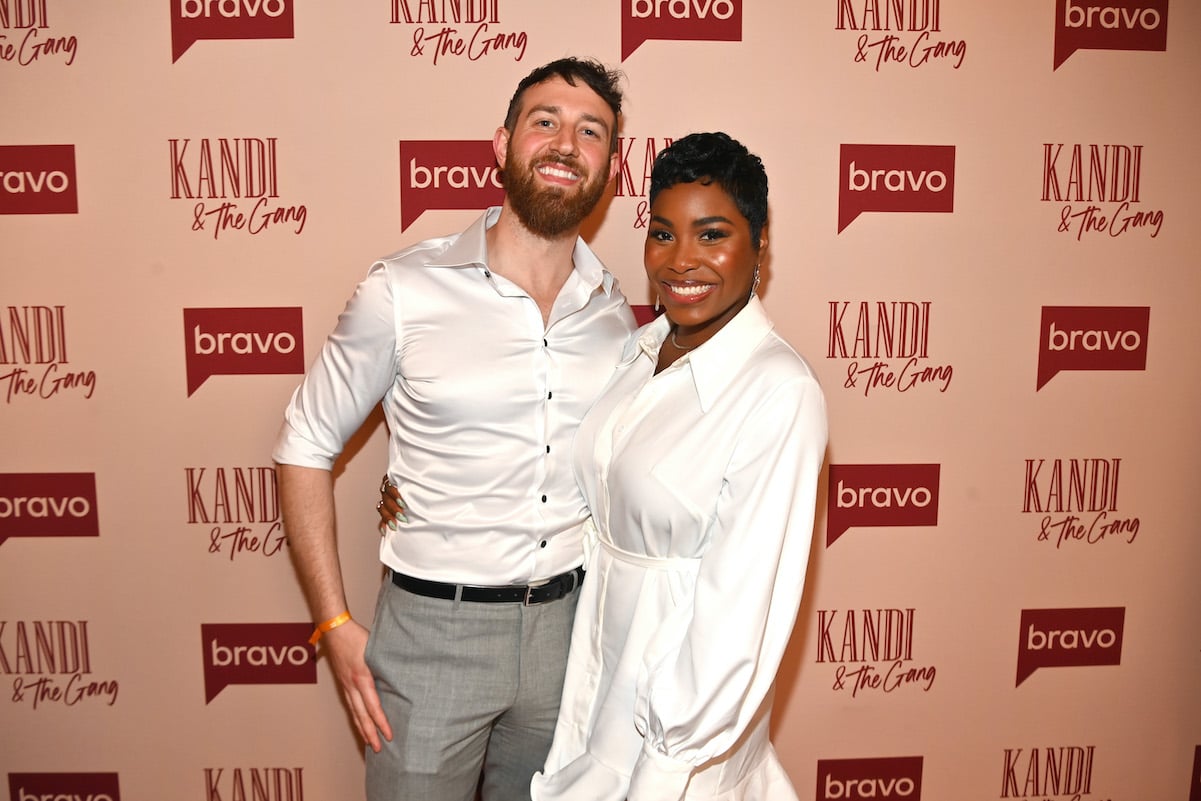 Season 1: Cameron and Lauren
Cameron Hamilton and Lauren Speed were a fan-favorite pair on the first season of Love Is Blind. In the pods, they had an immediate connection and seemed to have a relatively smooth ride to the altar compared to other couples. They got married in November 2018 and have been together since.
Cameron and Lauren have also capitalized on their popularity. They have a YouTube channel called "Hanging With The Hamiltons," where they give fans a behind-the-scenes look at their married life. In 2021, they released a book called Leap of Faith: Finding Love the Modern Way.
Additionally, Lauren shared with Us Weekly in 2021 that the couple was "starting our family planning."
Season 1: Amber and Barnett
Another couple from season 1 who has stayed together is Amber Pike and Matthew Barnett. Their relationship had a bit of a rocky start. In the pods, Barnett was torn between Amber, Jessica Batten, and Lauren "LC" Chamblin. Even after he chose Amber, his prior connection with Jessica was still lurking in the background.
However, Amber and Barnett pushed through the difficulties and eventually married in November 2018.
During the reunion special in 2020, Amber and Barnett revealed they almost divorced because "we had such expectations out of what we wanted out of a husband and wife." Fortunately, the pair learned to appreciate what they have and "stopped trying to force what we wanted on each other."
Season 2: Danielle and Nick
On season 2, Danielle Ruhl and Nick Thompson were a pair who instantly connected in the pods. They seemed to bond over their views in life and previous struggles with romance. 
However, during the honeymoon in Mexico and when the couple moved in together, Danielle's insecurities and anxiety almost threatened to end their relationship. Despite the hardships, Danielle and Nick chose to say "I do" in June 2021.
Danielle and Nick have been open about going to therapy to work on their marriage. Nick told People, "We're in couples counseling and we have been now, for almost the entire time since we've finished [the show]. We've put frameworks in place for communication. We've had to force ourselves through some conversations [about] what we actually need in that moment and [have] worked on being able to articulate that."
Season 2: Iyanna and Jarrette
Iyanna McNeely and Jarrette Jones were another two whose love lasted beyond season 2 of Love Is Blind. They had a rocky start when Jarrette proposed to Mallory Zapata in the pods, and he later proposed to Iyanna when Mallory rejected him. Throughout their honeymoon, Iyanna had some concerns about their relationship due to her being his second choice. However, they seemed to work through that initial hurdle and tied the knot in June 2021.
In honor of the 10-month anniversary of their marriage, Iyanna shared some photos of them on Instagram. She wrote, "You are home. To think we were crazy enough to put our trust in the process of marriage. Two flawed people simply trying to create something. It's only been 10 months, but the amount of transition and growth we've experienced individually and as a couple is astounding. Marriage is a crucible and a mirror. I believe in it in a way I don't think I understood before. Like what am I? An adult now? Crazy."
For more on the entertainment world and exclusive interviews, subscribe to Showbiz Cheat Sheet's YouTube channel.