'Love Is Blind': Carlton Tells Giannina He Doesn't Feel Supported by the Other Cast Members
Carlton Morton got engaged to Diamond Jack on the first season of Netflix's Love Is Blind. But their relationship quickly fell apart after Carlton told his fiancé he's sexually fluid. Diamond told him she wished he would have told her sooner, and she didn't appreciate how he'd been treating her since they arrived in Mexico.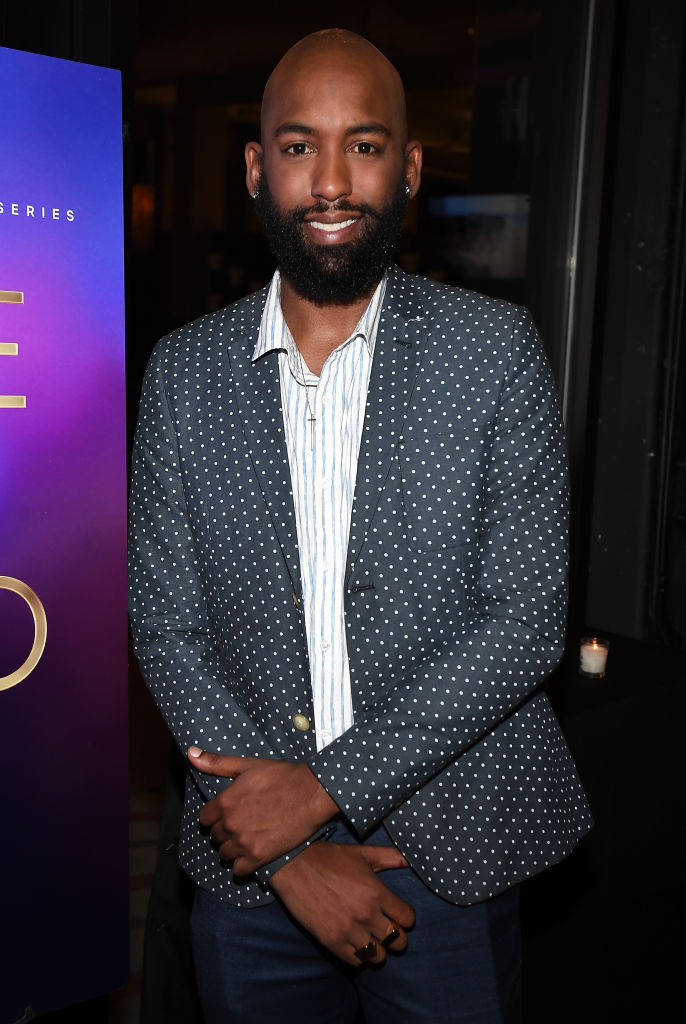 Carlton received a lot of backlash from fans. Some Love Is Blind viewers felt he could have handled the situation better.
Carlton is working on his mental health
On a recent episode of "Love In Sight," Carlton said "life's been crazy," and that he was just trying to focus on his mental health.
"Really stayed in bed a lot this week because it was a really tough week for me. A lot of backlash from the show. People apparently think that I'm like a horrible person who hates women and that's just not the case. So I've just been trying to do everything I can to protect my mental health at this point," he said.
Carlton also said he felt like the conversation he wanted to have about his sexuality was completely eclipsed by the argument he had with Diamond in Mexico.
"I still don't feel like people got the message out of it. I feel like the message was overshadowed by an argument. I don't think it's fair but, you know, such is life. It's disappointing. It is," he said.
Carlton doesn't feel supported by his 'Love is Blind' cast members
Additionally, Carlton says he doesn't feel supported by the other Love Is Blind cast members.
"It's something that I'm actively working through with my therapist because when you're on a cast with like 29 other people you can feel some type of way. You may feel like you even need support. Like, I feel like I should at least have 29 people on my team," he said.
Carlton continued: "You know, and I've just felt super alone with the exception of a few people in my circle and a few castmates. It's just something that I'm still getting accustomed to. Because my side of things isn't so much a fairytale, as it may be for others."
Giannina Gibelli was also featured on the episode. You could tell she might have felt like Carlton's last comment was aimed at her.
"Well, it wasn't a fairytale for me either," she began.
"I don't know. I applaud you for being open and that is not the easiest thing to do, especially with so many eyes and the eyes of that person you want to spend the rest of your life with. It's just, I don't know, maybe you're feeling that way because we all were really open and vulnerable and shared really hard things," Giannina told Carlton. "I know Amber talked about something that she went through that was very personal with her. And I opened up about fears and flaws that I thought were a make it or break it situation as well. I think that's where we're all like, 'Well, we all put ourselves in the same situation.'"
Still, Carlton feels he's received the most backlash.
"Yeah, but I must say that I feel like it's a bit different for a black man, and also an LGBT black man. It's something that you wouldn't be able to understand, which, you know, that's understandable. Not to take away from anyone else's struggles," he said. "I definitely feel like I've had it the worst and the hardest. And I feel like people still just don't grasp hold of that. They don't really understand it. But it's cool. They just won't at this point."
That being said, Carlton's not receiving only negativity. He gets love on his social accounts, too. He says his fans in the UK are especially supportive.
"I'm getting so many fans from the UK, which is interesting, that are like totally rallying and like, 'You didn't even have to share that information.' I just feel like it's something you definitely have to share but you have to share something like that on your time with the world," he said.
Read more: 'Love Is Blind': Giannina Was Originally Locked in on Barnett and Amber Liked Damian