'Love Is Blind': Did the Men Pick the Engagement Rings Before They Proposed?
There were a lot of things not shown on Love Is Blind. That includes the men picking engagement rings or most of the wedding planning. However, we did get to see the participants picking out their wedding dresses and the parties ahead of the big day that led to a lot of drama.
Fans might wonder if the men picked the engagement rings for their partners. Here is how production of the Netflix show helped with the proposals and weddings.
'Love Is Blind' had more engagements than what was shown
Love Is Blind is an experiment where people blind date in pods. They're allowed to get to know each other by talking about whatever they want. But they're not allowed to see each other until they decide to move forward in their relationship.
That next step is getting engaged. There were more engagements than what was shown in the show.
"We had actually more success on this show, from that standpoint, than we were even able to document," series creator Chris Coelen told Entertainment Weekly. "As a producer I was kind of nervous like, is anybody actually gonna get engaged? Is anyone going to make it to the altar? And, in the end, we actually had more couples get engaged than we were able to follow on the show."
They chose to follow a few couples up to their wedding. Fans didn't see a lot of the planning for their weddings or how the men got the engagement rings. But he talked about that process in another interview.
Some contestants spent their own money to 'enhance' their wedding
Production obviously helped out with the weddings. But Coelen told Entertainment Tonight that some of the couples spent their own money for their big day too.
"Aside from production logistics, we wanted them to really plan their weddings, and they did. They would talk to one another about things like what they wanted, who they wanted to invite and what they wanted their vows to be," he said.
"If they wanted to spend their own money, or try to enhance it within reason, we would certainly allow that. We would never put any constraints on them unless it was something we couldn't accommodate within the show. That was really up to them," said Coelen.
The men picked the engagement rings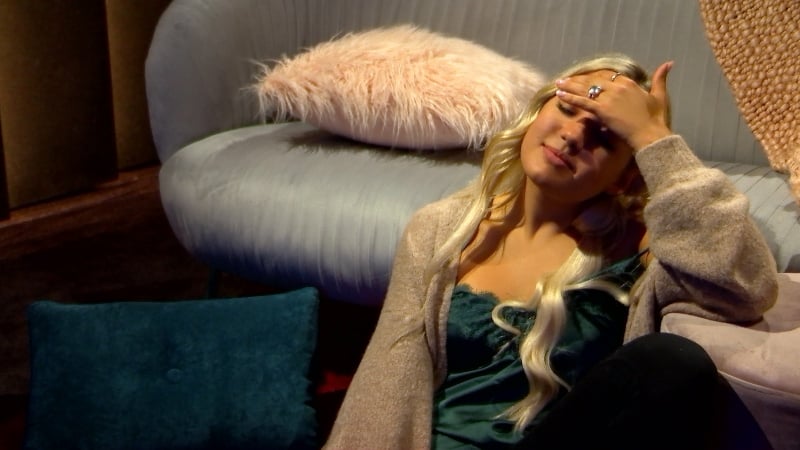 Multiple men proposed on Love Is Blind and presented their ladies with a ring once they were face to face. But do they actually get to pick the engagement rings provided by production?
"They did," said Coelen. "Once they decided to get engaged, they were given a couple of choices should they want to take us up on that. That was, again, their choice."
He continued, "Since they were in the facility and weren't able to go out into the 'real world' at that point, they couldn't have been able to go [to a shop]. We wouldn't have allowed them to at that point. It's obviously such a gigantic moment in people's lives that we wanted it to be as authentic to them as it possibly could be."
So the men were given a few rings to choose from, and some couples used their own money for their wedding day.