'Love Is Blind' Fans Still Aren't Over How Damian Told Giannina 'I Do Not'
Giannina Gibelli and Damian Powers got engaged on the first season of Love Is Blind on Netflix. They had a passionate relationship filled with ups and downs. By the time weddings rolled around, fans were split on whether the couple would end up together.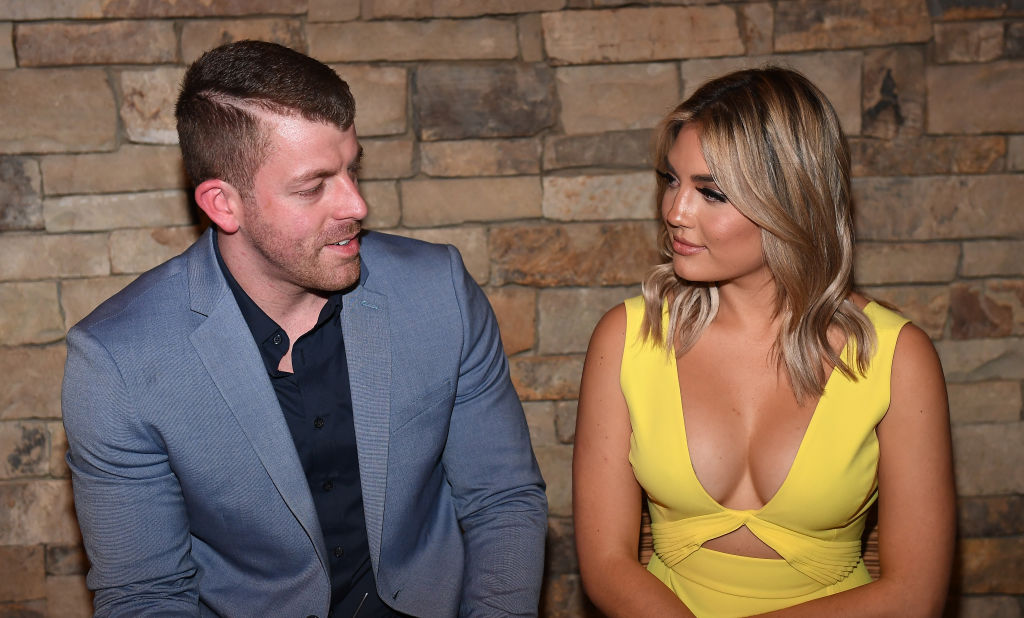 Despite her being unsure of the relationship at different points in the season, Giannina told Damian, "I do" after they exchanged vows on their wedding day. Damian, however, said, "I do not."
"I do love you. Since day one, I've wanted this, I wanted to marry you. I have. I've stayed consistent all the way through this. And you have not. I can't handle the ups and downs of you loving me one day and saying you want to be friends the next," he told her at the altar.
"I did not," Giannina quietly interjected.
"It would be selfish of me to marry you today knowing, as much as you tell me you're ready, I see that you're not," Damian continued, at which point his fiancé ran out of the building.
"That was the hardest thing I've ever done. Even though she was all-in today. It was one… it's one day she's been all-in, through everything we've been through. And I respect it. I love that. It made me… I wasn't sure if she was going to say yes, and when she did it melted my heart and broke it at the same time because in that moment I was like, 'This isn't right,'" Damian told his friends. "Because she's saying yes, but everything she's showed me, her actions, her words, everything otherwise, said that she is not ready for marriage."
"It sucks. But I need somebody that's all-in every day. Not just some," he told the camera.
Giannina Gibelli and Damian Powers got back together
However, as Love Is Blind fans witnessed during the reunion, Giannina and Damian found their way back to each other after their unsuccessful wedding.
"hey guys meet my ex-fiancé, almost husband, now boyfriend 💛 this was one of the first pictures we ever took together after getting used to having our phones back, it was such a special day and one that got the 🦋 back! our love story hasn't been the typical love-at-first sight-happy-ending and I wouldn't trade every minute spent together for the world, no matter how tough it got. this is us and I want to thank you so much for following our journey, it's only just begun," Giannina posted on Instagram of her and Damian's reunion.
What 'Love Is Blind' fans think of Giannina and Damian getting back together
Fans, of course, took to the comments to weigh in.
"I'm still so mad how he did u at the alter," commented one fan.
"Girl! I don't know how she took him back and how her dads didn't whoop his a**! Ugh, I just watched and I'm so hurt for her but also how did they clean her dress that quick?" wondered another.
"I felt to bad for her. She tried so hard," commented another Instagram user.
"Unfollowing cause you deserve better," wrote another.
"Oh come on you shouldn't give him in a second chamce. He manipulates you makes you think you're the wrong one, that he has the qualities that you will never find in another man, lol I'm i the only one who sees this?" commented another.
While some fans aren't over what went down at the couple's wedding, others are happy to see the two back together.
"I wish u guys so much happiness ❤️" commented one fan.
"The absolute cutest!!! So happy you got your butterfly's back🦋. Gotta have those!!" wrote another.
Read more: 'The Bachelor': Colton Underwood Feels Peter Weber's Season Was 'Way Over Produced' and the Pilot Should Have 'Stood up for Himself'