'Love Is Blind': Giannina Gibelli Opens up About Why Her Family Left Venezuela–'Our Apartment Would Get Broken Into All the Time'
Giannina Gibelli starred in the first season of Netflix's Love Is Blind, a new hit reality show that follows couples who get engaged without ever seeing each other.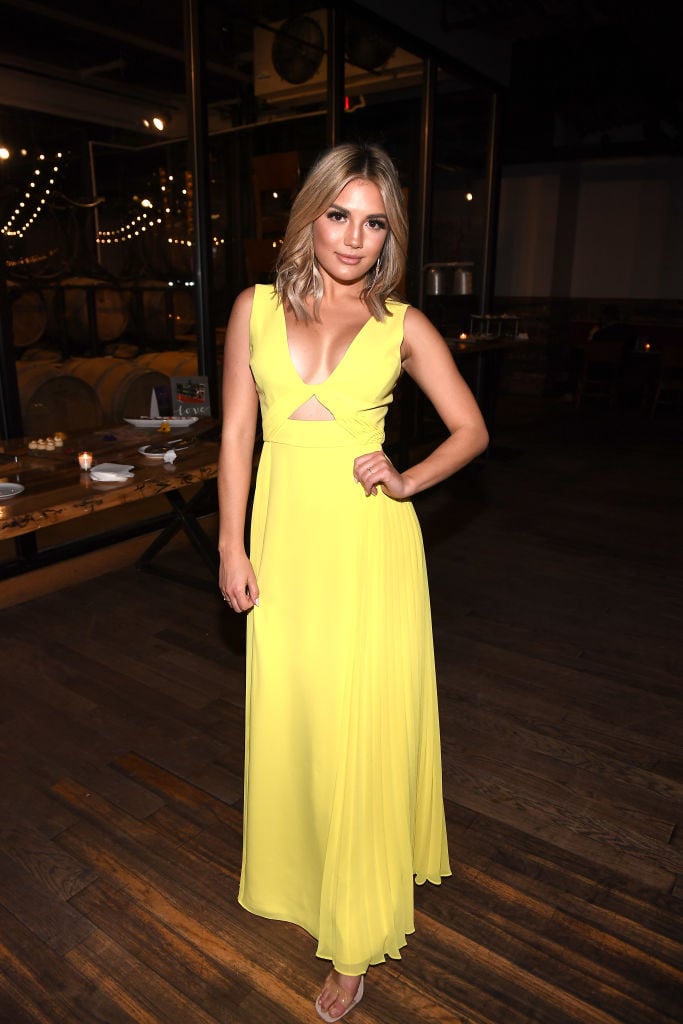 We learned a little bit about Giannina's family and where she came from throughout the season. We know she's a strong, fiery woman from Venezuela, as is her mother. And we know her dad's the silent type. We know she can make arepas, and that her parents were pleased to see Damian Powers helping out in the kitchen. But that's about it.
On a recent episode of "Love In Sight," Giannina spoke more about her family's history and how they ended up in America.
"I grew up in West Palm Beach but I was born in Venezuela. My family brought us over when I was six years old," she began. 
Giannina was young when Hugo Chávez became president, but she remembers watching him on TV, scared, with her family.
Why Giannina Gibelli and her family left Venezuela
The reality star's family "pretty much had everything." They "lived in a Penthouse." G's dad, the silent type, "had his own civil engineering company." As a result, they "were targeted a lot."
"My mom would get held up at the preschool line just dropping us off at school, our apartment would get broken into all the time. And all my baby jewelry was gone. Everything was just taken away from us," Ginnina explained. "A lot of my family chose to stay, but I also have some family in the states. We went to visit one time and my mom felt that this was the place that she should raise her children. And my dad left everything."
The reality star says, at the time, she didn't realize how lucky her family was to become citizens so easily.  
"My dad found a great construction company. And he said, 'I brought my family over here. Is there any way that you could help us survive?' And they were able to give him his visa and our visa. So we did everything by the book. And looking back at it now, we are so lucky that that happened to us because I've had friends that have come from Mexico or Colombia, you know, all these different–Europe–and they're still not able to get any sort of green card or visa or anything like that," she said.
G continued: "And the fact that we were able to hit it at the right moment, at the right time, with the right company, I'm just forever grateful and blessed." 
Giannina Gibelli learned how to speak English thanks to Christina Aguilera and Britney Spears
Giannina picked up English easily. She devoured her older cousin's hand-me-down books and graduated from ESOL in just three months. In addition to books, she looked to American pop stars to help her learn the language.
"I learned Christina Aguilera, Britney Spears, like all of those songs were the way I learned how to communicate and learn expressions. But because I was just kind of immersing myself in it, I was able to just graduate from ESOL in like two to three months. And people were in there for like a year," she said.
Though, today, Giannina and Damian aren't married, they're happily together and taking their relationship at their own pace.
Read more: Colton Underwood's Mom Is 'Grateful' She Wasn't Invited to Her Son's 'Bachelor' Finale after Watching Barb on Peter Weber's