'Love Is Blind' Has Way Less Producer Involvement Than 'The Bachelor'
The new reality dating show, Love Is Blind, has taken the nation by storm since its Netflix premiere. The show asks the age-old question: Is love really blind?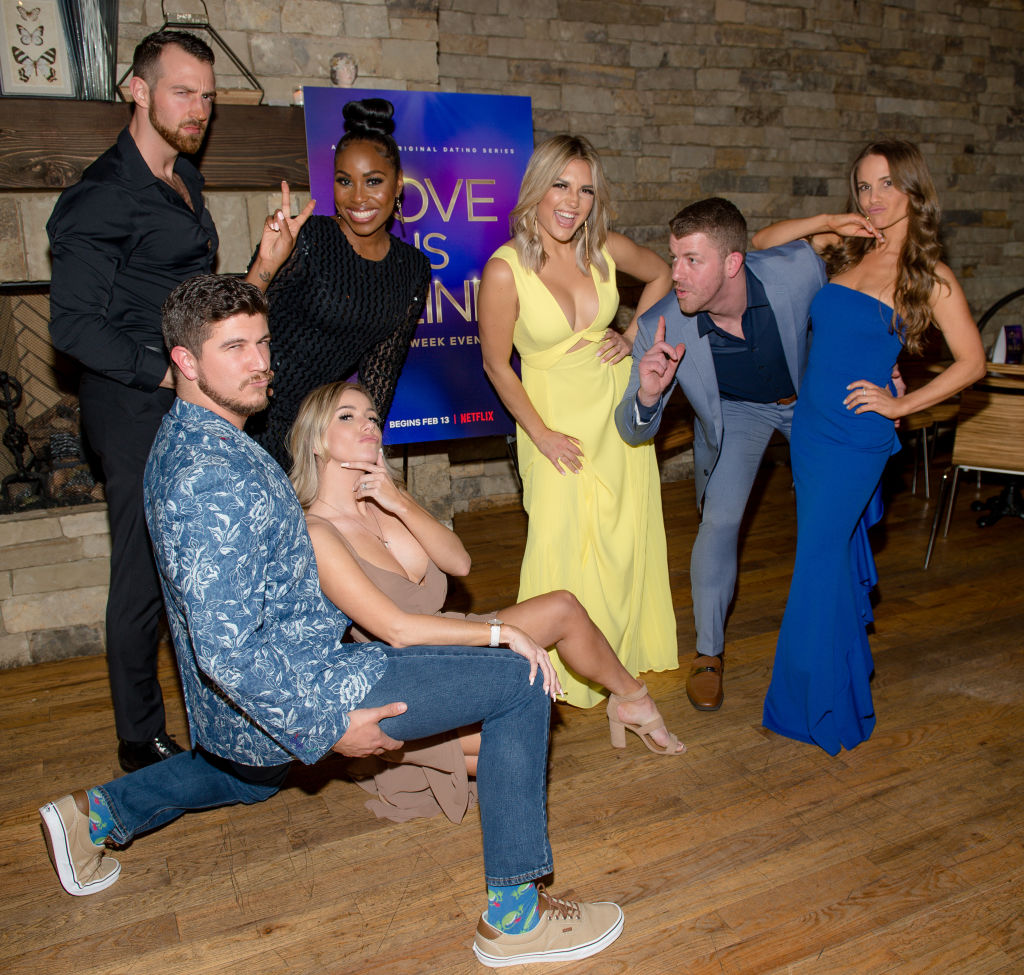 The "experiment" follows a group of men and a group of women as they attempt to find someone to get engaged to, all while never actually laying eyes on one another. Then, we watch those couples try and navigate "the real world" post-engagement. The show ends with weddings for the contestants who are still together, where they decide whether to proceed as husband and wife or part ways.
It's no surprise that Love Is Blind drew in some of Bachelor Nation. If you like watching people get engaged on TV after not knowing each other for very long then Love Is Blind is probably right up your alley.
The difference between 'Love Is Blind' and 'The Bachelor'
In addition to the processes of the shows varying quite a bit, there's a notable difference in how The Bachelor and Love Is Blind are produced. The Bachelor is known, and often criticized, for how produced it is. Much of The Bachelor audience expressed their frustration at the level of production during Peter Weber's season. Love Is Blind, on the other hand, doesn't actually have much producer involvement. And it's pretty apparent.
"The bachelor producers better be pressed after witnessing ORGANIC chemistry and drama from in love is blind," tweeted one fan.
"the Love is Blind finale reminds me SO much of the Bachelor/ette in its early days when you as a viewer felt just as all-in as the participants & not like a producers' emotional plaything, like, you could root for the good/weird couples & expect the crazies to see themselves out," wrote another Twitter user.
"Love Is Blind" co-creator and executive producer Chris Coelen says participants had a lot of say in how they wanted to navigate their relationships.  
"[Contestants would] say, 'I'd love to have a dinner of lasagna with this person. So, we'd get them some lasagna," Coelen told Oprah magazine. "They could do whatever they wanted, other than to touch each other or see each other … We wanted them to make the decisions and them to control their destiny"
Coelen told Variety that contestants weren't told what to talk about in the pods, or after for that matter.
"They were never interrupted in terms of like a producer saying, 'Hey, talk about this, talk about that.' They just did what they wanted to do," he said.
What the 'Love Is Blind' producers did to help couples get to know each other
Producers would get involved, however, during the pod phase, when contestants wanted to spend more time with a certain person.
"They got to pick the people they wanted to keep talking to, and vice versa. Assuming that person wanted to spend more time with them, we'd make sure they got to meet in the pods," he told Oprah magazine.
Producers would also set contestants up with whatever fun activities they wanted to do while in the pods.
"Obviously they couldn't see each other and they couldn't touch each other. But other than that, they could do anything they wanted to do — we encouraged them to be creative," he told AV Club, adding that contestants could do things like eat together, play games, or paint.
Read more: 'The Bachelor': Colton Underwood Feels Peter Weber's Season Was 'Way Over Produced' and the Pilot Should Have 'Stood up for Himself'