'Love Is Blind': Jessica Answers If She's an Alcoholic and Explains Why She Drank so Much
Jessica Batten was sometimes seen very drunk on 'Love Is Blind.' She answers why she drank so much and more.
The first season of Love Is Blind was full of drama and Jessica Batten was one of the reasons for that. She wasn't happy with her relationship and often was seen drinking. Now she is answering why she drank so much. Find out what she said about being on the Netflix show and more.
Jessica Batten struggled on 'Love Is Blind'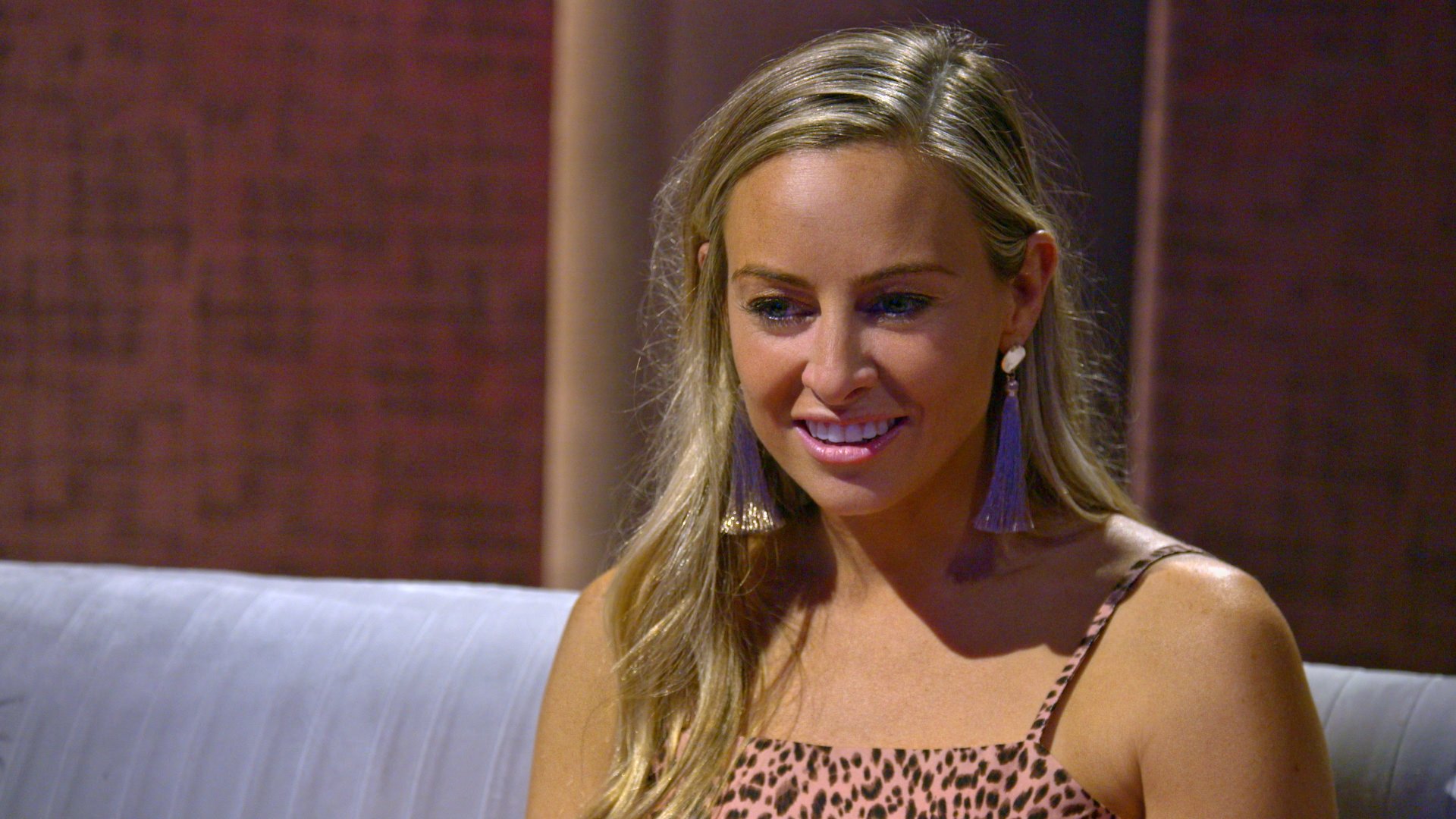 Batten hit it off with two men in the pods. One was Matthew Barnett and the other was Mark Cuevas. She was hesitant about getting with Cuevas because of their age difference. Barnett gave her hope that he would propose only for him to change his mind.
In the end, she accepted Cuevas' proposal and Barnett got engaged to Amber Pike. When they saw each other for the first time it was obvious Batten was more attracted to Barnett than Cuevas.
This led to some awkward moments. A few of them happened when she was very drunk.
She had multiple drunk awkward moments
There were multiple moments when Batten talked about her feelings while drunk. One episode showed the engaged couple after a party with the other couples. Batten was very drunk and got mad at Cuevas. She then said, "I think Barnett is f*ckin' sexy and like, hot." He decided to sleep on the couch instead of being in bed with her that night.
Another episode showed her getting drunk with Cuevas again and even letting her dog drink some of her wine. She also was visibly drunk for her bachelorette party, which led to an awkward conversation with Pike.
She answered if she's an alcoholic
Some fans thought Batten's drinking might be a sign of problem. She addressed this accusation with Entertainment Weekly.
"I think there's a reason that there's sometimes alcohol around during these reality shows," said Batten. "Sometimes you loosen up and these moments can kind of come out. I really wish that I would have been better about the drinking for me."
She continued, "I was really uncomfortable and so I had a few moments where I overdrank. I know the first one I took accountability for on camera and then the bachelorette party as well. If I could do anything differently it would be that I didn't have so much to drink."
Batten went on to talk about the emotion that led to her turning to drinking. "That is something that I tend to do if I'm nervous, I drink a little bit more," she admitted. "But actually I've had a lot of people reach out to me like, 'Are you an alcoholic,' or something like that, and I actually don't drink very often. I take several months off a year. I think it was just in that moment I was so uncomfortable and unfortunately I was using alcohol a little bit to defer that."
It sounds like Batten does have one regret about filming this season and that's how much she drank. Fans will be able to see her talk about the season with the rest of the cast on the reunion, which will be available on March 5.