'Love Is Blind': Kelly Chase Is Dating Someone From Middle School, Says She'd Go on Another Reality Dating Show
Kelly Chase was on the first season of Netflix's Love Is Blind. She found love with Kenny Barnes, but the two ultimately decided not to get married.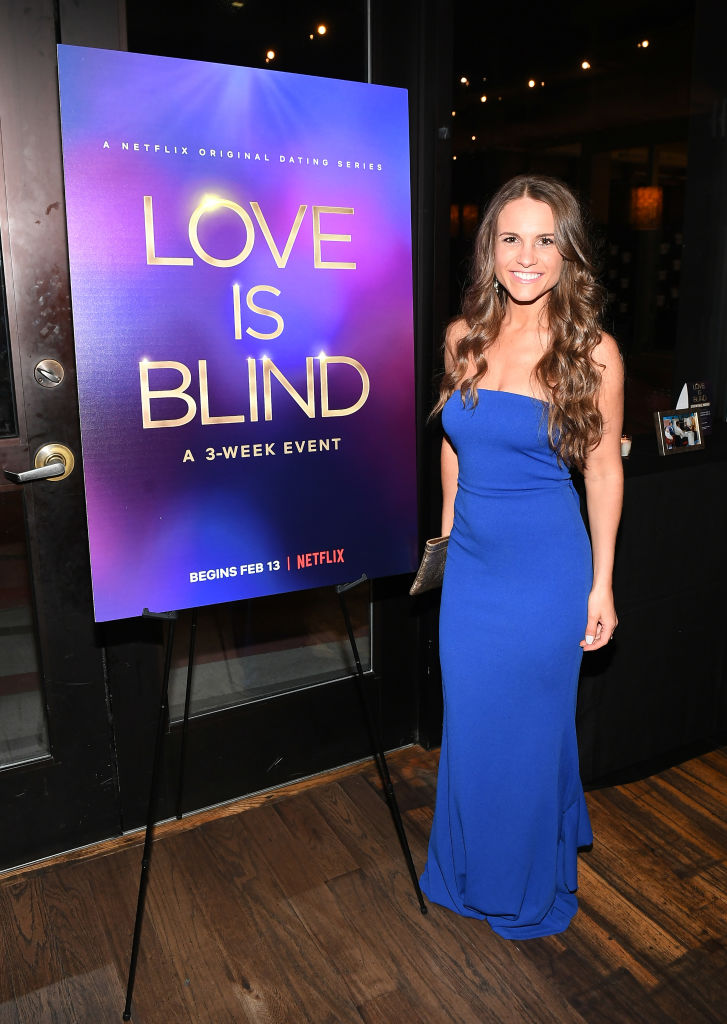 Kelly is casually dating an old friend after 'Love Is Blind'
Currently, Kelly's casually dating someone she met in middle school. They're taking their new relationship one day at a time.
"Taking things very slow because I'm just trying to make sure that everything is right and the communication is at its best. I learned a lot on the show about how to communicate effectively. So I want to make sure there's no assumptions, no expectations, no assumptions happening and we're truly communicating," she said in a recent interview with The Domenick Nati Show. "Making sure we're constantly on the same page with things, which I think is really important in any relationship, whether it's an intimate relationship or with your friends and family. Almost like over-communicating in a sense. Yes, I am seeing someone but it's not anything serious at this moment."
"We are definitely taking things very lightly because of the fact that we've known each other for so long and we don't want to hurt our friendship," she added.
The host asked Kelly how "quarantining [has] affected [her] dating life."
"We're able to talk and communicate like the old days, picking up the telephone and having those conversations. If I was open to exploring options I get that it's a little bit limited. I was never really like a huge dating app person. I don't know if I should explore that route right now because of where my life has taken me over the last month. I guess I'm just being wary of my exposure," she responded.
Kelly would go on another reality dating show
Though Kelly's casually seeing someone, she says she's still open to appearing on reality dating shows in the future.
"In my mind, I think an opportunity is a good opportunity and if I'm in a situation where I have not found love yet, if we're talking about another dating show, then sure I could find myself doing that because the mindset that I had going into Love Is Blind is that, 'What if I don't connect with someone?' Even if I don't connect with someone, who knows who else is watching out there who may find that they're compatible with me. It kind of like opens you up to other opportunities," she said.